Melania Trump 'Went Bananas' When Ivana Trump Called Herself 'First Lady'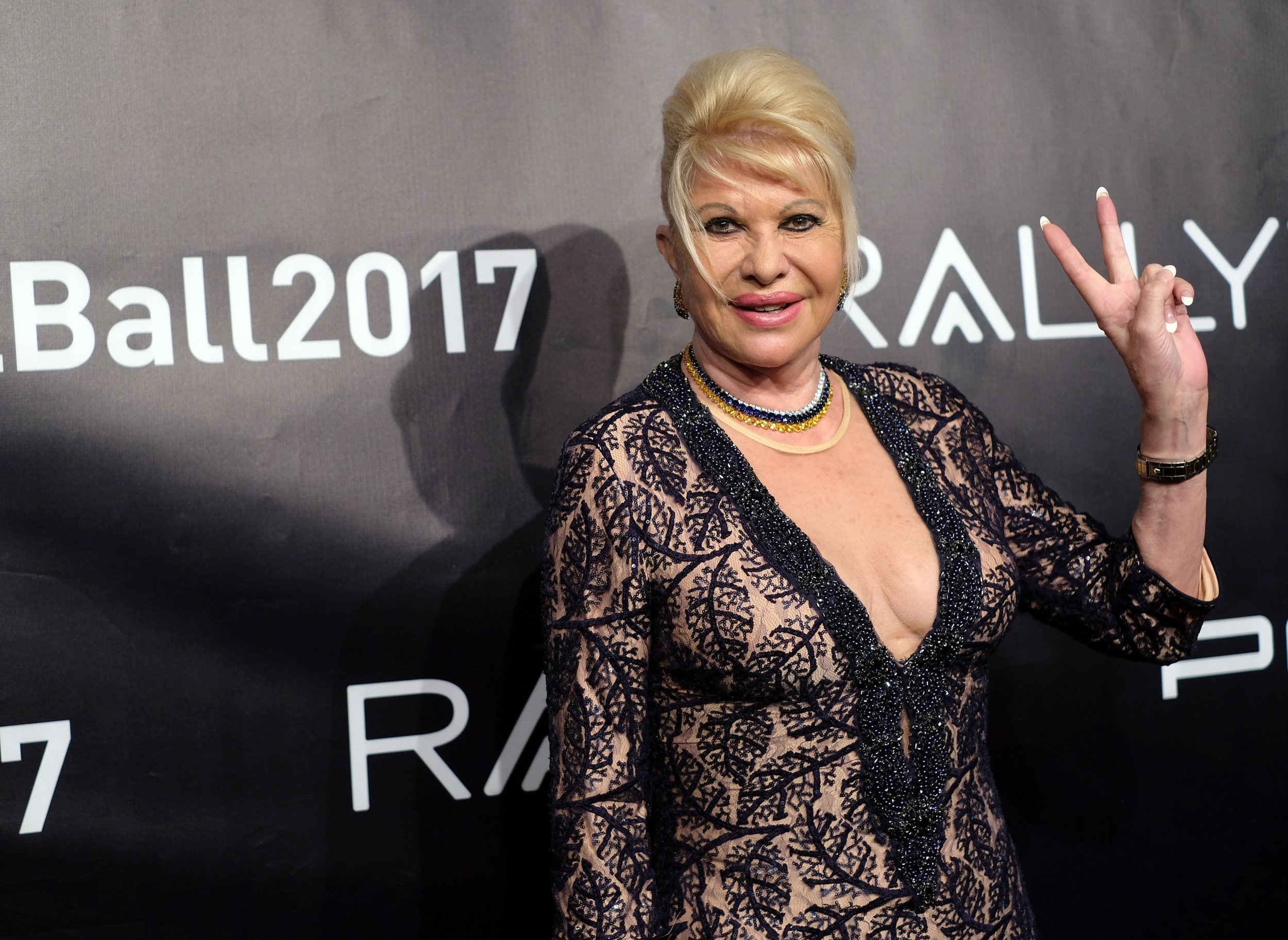 The self-proclaimed "first Trump lady" is not letting her feud with the first lady of the United States die.
President Donald Trump's first wife, Ivana Trump, claimed Melania Trump "went bananas" over her saying she is the real first lady in interviews promoting her book Raising Trump earlier in the fall. Ivana later clarified that she meant she was Trump's first wife.
"I said: 'I'm first Trump lady. I'm first Trump lady,' and first lady went bananas over it. I have no idea why. I don't know how it sparkled...but I am definitely first Trump lady," Ivana said Saturday on Ireland's The Ray D'Arcy Show.
She added: "I was married to Donald, I have three kids with him, and I have no idea why she resents it. Leave it at that. Who cares."
Ivana, 68, is the mother of Trump's eldest three children, Donald Jr., Ivanka and Eric. She was married to the president from 1977 to 1992.
Trump's first wife incurred the wrath of the first lady when she boasted about being Trump's "first lady" in interviews with the likes of Good Morning America, The Wendy Williams Show and Fox News.
"I [don't] really want to call him there, because Melania is there. And I don't want to cause any kind of jealousy or something like that, because I'm basically first Trump wife. OK? I'm first lady," said Ivana in October.
The first lady's spokesperson issued a stinging response to Ivana's claims.
"Mrs. Trump has made the White House a home for Barron and the President. She loves living in Washington, D.C. and is honored by her role as first lady of the United States. She plans to use her title and role to help children, not sell books," the spokesperson said in a statement. "There is clearly no substance to this statement from an ex, this is unfortunately only attention-seeking and self-serving noise."
Speaking to Irish talk-show host Ray D'Arcy, Ivana was asked if she thought Melania was doing a good job. "I think she's trying her best," she replied.
Previously, Ivana told ABC News that she would be a great first lady if she were still married to Trump—but had no desire to live such a public lifestyle.
"Would I straighten up the White House in 14 days? Absolutely. Can I give the speech for 45 minutes without [a] teleprompter? Absolutely. Can I read a contract? Can I negotiate? Can I entertain? Absolutely. But I would not really like to be there. I like my freedom," she said.