Melissa Etheridge's Daughter Bailey Shares Touching Tribute to Late Brother Beckett Cypher
Melissa Etheridge's daughter Bailey Jean Cypher has shared a touching tribute to late brother.
Beckett Cypher's death was announced by his mother on Wednesday night. He was 21 years old.
Now his big sister has shared her grief on social media, posting a heartbreaking message on Instagram.
"I don't know what to say. Today we lost my brother," she wrote.
"Too heartbroken and overwhelmed to be eloquent but appreciate all those who have reached out. I love you Beckett. Fly high and watch over us."
The 23 year old posted three photos alongside the message, including one recent picture and two from their childhood.
Beckett and Bailey are Etheridge's eldest children with her ex-partner, Julie Cypher. They were born via artificial insemination, with sperm donated by musician David Crosby.
Crosby himself has broken his silence over the death of his biological son, responding to fans on Twitter.
The singer-songwriter, 78, responded to a tweet that claimed he was "played no part" in Beckett's life, simply saying: "Not true."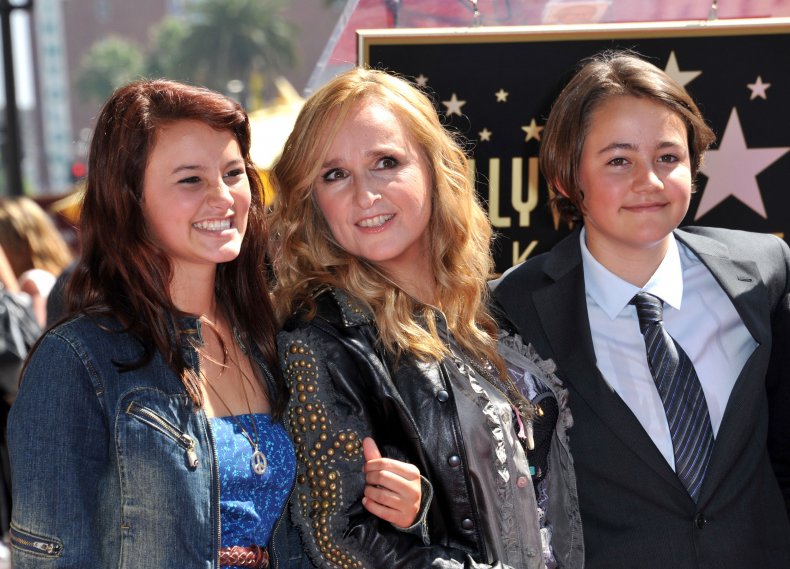 On Wednesday, Etheridge released a statement saying she has "joined the hundreds of thousands of families who have lost loved ones to opioid addiction."
"My son Beckett, who was just 21, struggled to overcome his addiction and finally succumbed to it today. He will be missed by those who loved him, his family and friends," she wrote.
"My heart is broken," Etheridge continued. "I am grateful for those who have reached out with condolences and I feel their love and sincere grief.
"We struggle with what else we could have done to save him, and in the end we know he is out of the pain now."
"I will sing again, soon. It has always healed me."
Etheridge is also mother to 13-year-old twins Johnnie Rose and Miller Steven with her ex Tammy Lynn Michaels.
Tributes have been pouring in to honor Beckett's life, with actor George Takei tweeting: "My heart is heavy for Melissa Etheridge, whose son Beckett Cypher has died at the young age of 21. Nothing is harder than a parent losing their child. We are with you, Melissa."
Patricia Arquette tweeted Crosby her condolences, writing: "I am sending you all love during this very difficult time. May he move through the light and know how loved he is."
Rosie O'Donnell tweeted her condolences too, saying: "All my love to melissa etheridge on the loss of her beautiful boy beckett ... no words #onlylove."