Mercedes Martinez Returns for the 2018 Mae Young Classic and Is Ready to Go the Distance
Mercedes Martinez came close to winning WWE's first Mae Young Classic last year. She fought her way into the semifinals of the 32-woman field before falling to current NXT Women's Champion Shayna Baszler.
This year, the "Latina Sensation" will return to finish what she started.
"It's now time to win it all. I came close last year, I lost to a good friend of mine. This is the year to take it home, there's no stopping me," Martinez told Newsweek in an exclusive interview. "I have a lot to prove, and I'm still proving myself no matter how many years I'm in this business."
Wrestling independently and working overseas throughout her 18-year career, last year's event was Martinez's coming out party in the WWE. But when the Mae Young Classic 2018 tapes on Aug. 8 and 9 at Full Sail Live in Orlando, even more eyes will be on the Connecticut native. For Martinez, the stakes are high.
"There's a lot of pressure, there's always pressure. I think the pressure now is making sure I'm ready and whatever I did last year, I bring 100 percent more," she said. "Me going to the semifinals with Shayna, it pretty much solidified that Mercedes can go. There's a lot of pressure for me to go to the finals and win it this year. So I'm not taking this very lightly. It doesn't matter who is in front of me, I'm ready to go in there and step up my game 10 times more than last year. I proved last year I could go the distance, and this is the year I have to take it home, no matter what. I'm ready."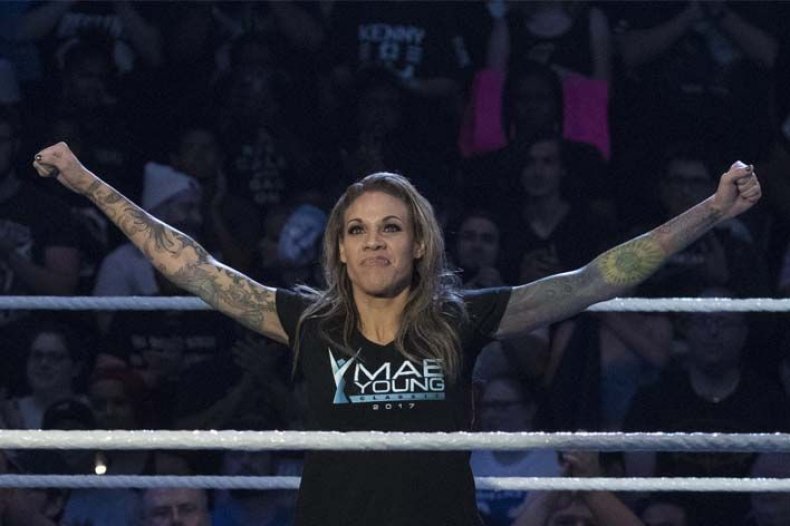 Mercedes' wrestling career began in 2000 after she suffered an injury playing basketball in college. After transitioning to wrestling, she traveled the world, fighting in various promotions like Shimmer, Ring of Honor and Shine (where she still wrestles) against the most skilled female wrestlers on the planet, capturing multiple titles along the way.
But the Mae Young Classic means a lot to the Connecticut native. To her, it shows how far women's wrestling has come in the mainstream.
"For the last 18 years, I've worked so hard to be known as a wrestler, and not for the T and A aspect of it, but for my actual wrestling ability, talent and skill," Martinez said. "The Mae Young being in its second year, it proves that women can go just as hard as the men. We are our own entity, we deserve the respect and we want the respect. The public are seeing that we are athletes and not just an attraction."
Martinez has seen a growing respect for women's wrestling since the first Mae Young. Her independent bookings have "skyrocketed," she's main evented shows and there's a growing sense that fans want to see women in the forefront with an emphasis on their skills in the ring.
"[The WWE] talked about this revolution for the last couple of years, but the revolution started a long time ago, but now it's mainstream and everyone gets to see women's wrestling for what it is. I'm glad to be a part of that journey."
That journey means more to Martinez than just putting on main event matches and personal success. She continues to use her experience to help other women in and out of the ring. Martinez works to develop new talent in promotions like Rise, watching and critiquing matches, acting as an agent, essentially trying to help out wherever she can. And she doesn't plan to stop sharing her wisdom when this year's tournament starts.
"With all the new talents and names coming into the Mae Young, I'm there," Martinez said. "Regardless if it's a competition, if they want my advice or just want to vent, want me to listen, I'm there no matter what … as a veteran in this business, our role is to help mold these girls and set them on the right path, whether it's in WWE, overseas, Japan. I'm here and if they want it, take it."
Meanwhile, the Latina Sensation continues putting in work to win the tournament, and she's already setting her sights on some of the confirmed participants.
"I'm very excited for Jinny, who I've been watching for the last two years. Her hard-hitting style and her aggressiveness, we'll match very well," Martinez said. "For Kaitlyn, I know she's been training in Miami so I'm excited to see her come back and see what she can do. Even Io Shirai, who I was hoping to have a chance to wrestle before she got picked up when Stardom came down to the U.S. It's a very talented core of women, but there's new faces, new talents. I have to work ten times harder than the young bucks."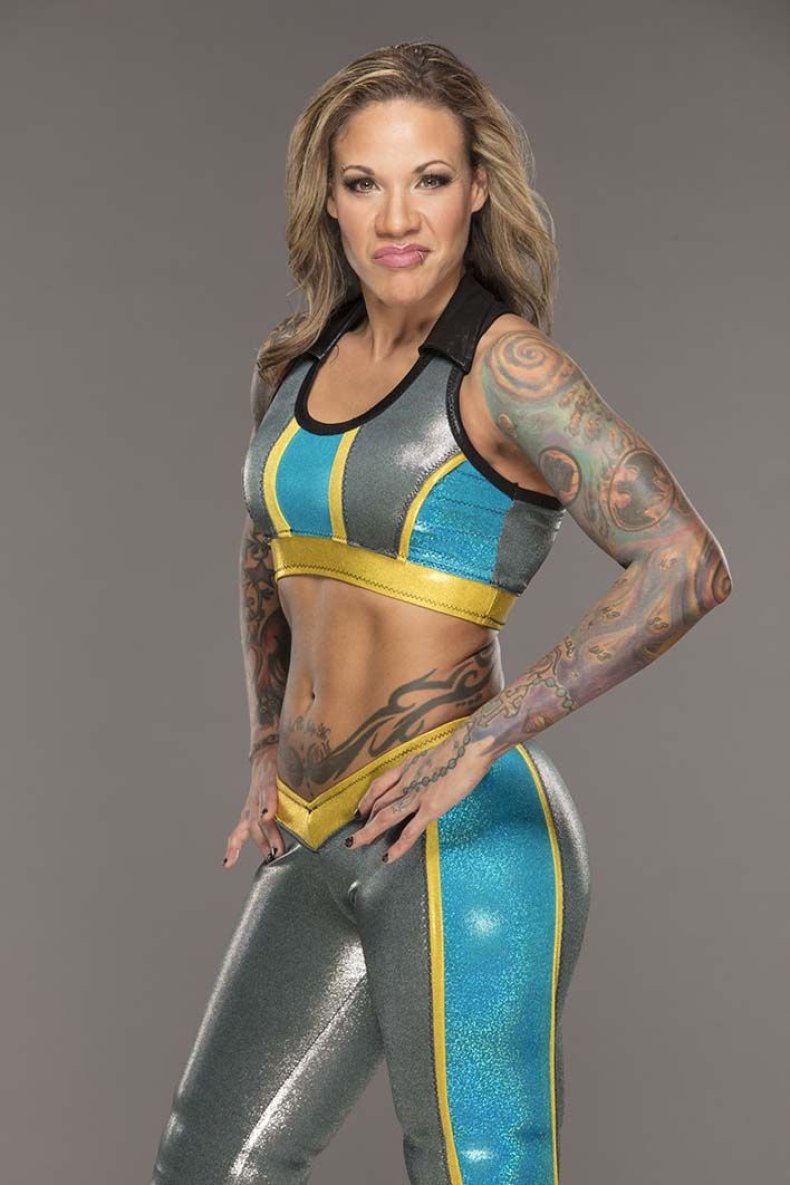 Martinez takes pride in the diverse backgrounds of the competitors in this year's Mae Young, but also recognizes the potential hurdles that can come with it.
"I'm Puerto Rican and we kind of get lumped into the whole 'Luchador' sense of it. I don't wear a mask, I'm not a high flyer, but we get stereotyped," Mercedes said. "I want to make sure with my wrestling and everything I do, I represent Puerto Rico. I want everyone to understand that not all hispanics can high fly, we are also there to throw down and get the job done. My goal is to be a role model, and I'm very happy and proud to represent Puerto Rico and women."
While she sees the Mae Young Classic as a great first step for women's wrestling in the mainstream, Martinez feels the WWE can "take it up a notch" going forward.
"I hope there to be an all-women's show for WWE. Not just a tournament or special occasion, but maybe a weekly thing that's just all women's wrestling. That's what we're missing," Martinez said. "We just don't want to be an attraction, we don't just want to main event a pay-per-view ... we want to be THE show. We want to men to be the attraction for once."
Mae Young Classic 2018 tapes Aug. 8 and 9 at Full Sail Live in Orlando, and will stream later this summer on WWE Network.