From Zendaya to Sarah Jessica Parker: Here's Who Didn't Attend Last Night's Met Gala
While Zendaya has become a firm favorite on the red carpet of the Met Gala in recent years, she didn't make an appearance this year.
Though the 25-year-old dazzled in a Cinderella-inspired look designed by Tommy Hilfiger at the 2019 event, due to scheduling conflicts she did make an appearance on the steps of New York's Metropolitan Museum this year.
She explained the disappointing news while appearing in a joint interview with one of this year's co-chairs, Timothée Chalamet, announcing that she would be busy filming her hit HBO show Euphoria instead.
"My fans are going to be very upset with me," she told Extra TV.
Chalamet, who is also Zendaya's co-star in the movie Dune, replied: "Bummer, bummer."
"I will unfortunately not be able to attend because I'll be working for Euphoria," Zendaya continued.
"I got my time off to come here and do this Venice [Film Festival] experience, which has been really, really special."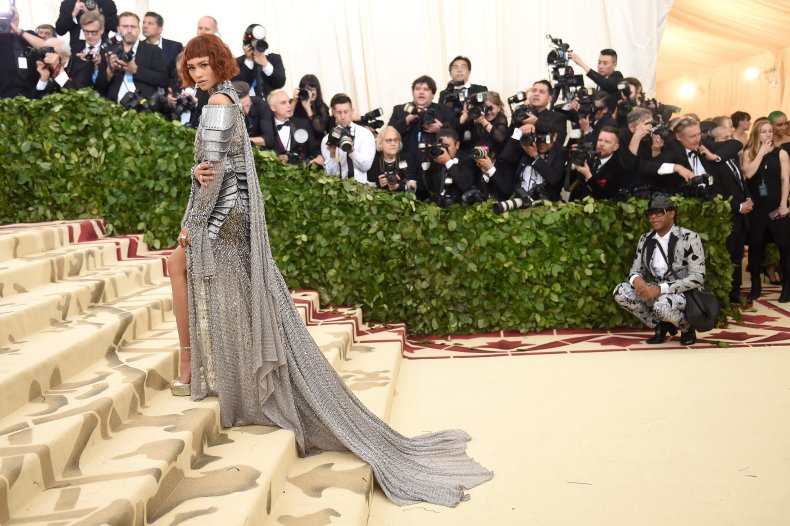 However, some were left confused after spotting her Euphoria co-star Storm Reid on the red carpet.
The 18-year-old was pretty in pink in a Prada gown with a blonde pixie cut for her first Met Gala appearance.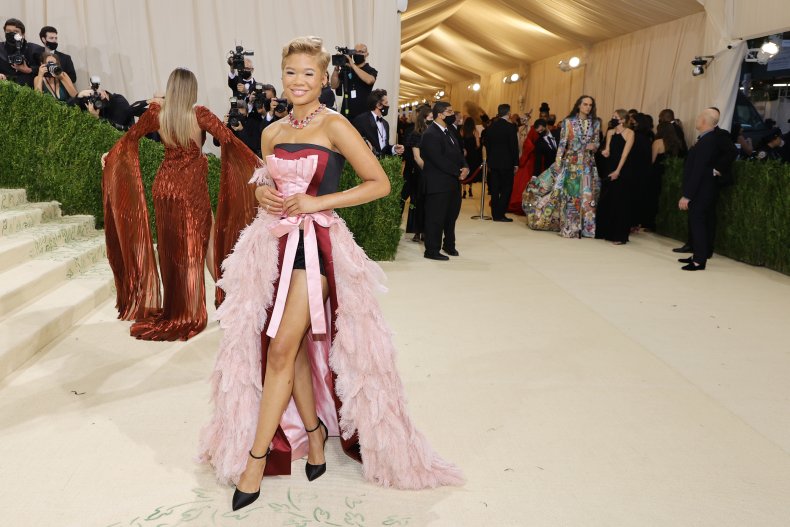 Kylie Jenner also disappointed fans hoping for a major pregnancy red carpet moment at the Met Gala, revealing that she wouldn't be attending this year.
Posting on her Instagram story, she wrote: "I'm so sad I can't make it this year. I can't wait to see all the looks."
Thanks to this year's revised September date, many other stars were unable to walk the red carpet at the annual fundraiser, which is usually held on the first Monday in May.
Met Gala veterans Gisele Bündchen and Tom Brady failed to make an appearance as the new date clashed with Brady's NFL training schedule.
Sarah Jessica Parker has also been a firm fixture at the Met Gala for years, even acting as a co-chair in 2014, but was nowhere to be seen.
Andy Cohen previously hinted to Access Hollywood that she would be too busy filming Sex and the City reboot And Just Like That to attend this year.
Beyoncé routinely shuts down the Met Gala red carpet, typically arriving as the last person on the Met steps so all cameras and eyes are on her.
Instead, she and husband Jay-Z have been celebrating her 40th birthday on vacation and were photographed in Cannes, France, on Sunday so the chances of them flying back to attend the Met Gala were low.
Nicki Minaj announced that she would not be attending the event on Twitter, revealing that she has not yet received her COVID vaccine.
This year's event required all guests have proof of vaccination and wear masks indoors while not eating and drinking.
She clarified her comments and added that she would likely get vaccinated so that she is able to go on tour.
Billy Porter, who turned heads at the 2019 Met Gala, announced he would not be attending on Instagram writing: "I'll be there in spirit. Have a great time."
Taylor Swift hasn't attended the event since 2016 and was instead in Ireland supporting boyfriend Joe Alwyn, who is currently filming Conversations With Friends.
While Madonna had been in New York appearing at the VMAs the night before, she did not walk the red carpet at the Met Gala.
Her daughter, Lourdes Leon, did attend, though having graced the cover of Vogue's September issue.
Selena Gomez, who last walked the Met Gala red carpet in 2018, also did not attend.
Her makeup artist confirmed she would be skipping the event last week, after she was photographed leaving New York and flying back to Los Angeles.
Though fans may have been hoping for the red carpet debut of Ariana Grande and husband Dalton Gomez, neither made an appearance.
Grande was also absent from the VMAs the previous evening.
While older sister Gigi arrived at the Met Gala for the first time since becoming a mom, Bella Hadid's absence was felt.
She and younger brother Anwar were expected to attend alongside his girlfriend Dua Lipa, but none of the three made an appearance.
Other stars who have previously shone on the Met Gala red carpet but decided to skip the event for unknown reasons include Lady Gaga, Cardi B, Sza, Blake Lively, Harry Styles and Katy Perry.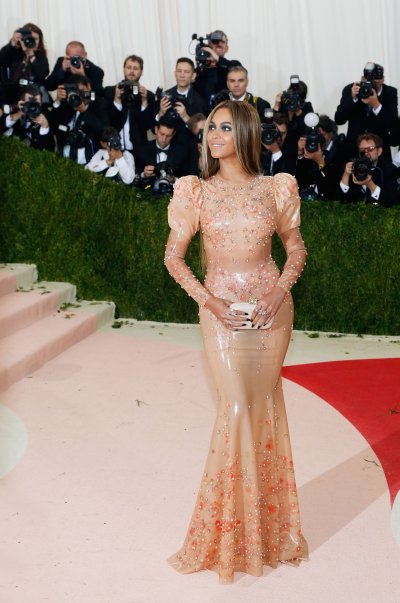 Travel restrictions brought in because of the pandemic may also have meant some stars who live overseas, like Salma Hayek and Kate Moss, were unable to attend.
The same rules may also have prevented European designers from crossing the Atlantic for this year's event. The date's closeness to the start of London Fashion Week may also hamper their efforts to travel to New York and back.
Some celebrities may have given the event a miss over COVID fears.
This year's pared-back event requires all attendees to provide proof of vaccination and wear a mask indoors all the time they are not eating or drinking.