Man Pulled over in Montana Claims to Have Visited Yogi Bear in Yellowstone Park, Gets 15 Years for Meth Possession
A man from California caught with more than eight pounds of methamphetamine in the spare tire of his car came up with a poorly drawn excuse when pulled over by state troopers.
Officers stopped Manuel Paz Sanchez Jr., 32, from Sacramento, in December 2017 on Interstate 90 near Columbus, Montana, because he was following the car in front of him too closely.
Sanchez said that he was driving from North Dakota to Idaho to visit family and would return to his home state.
But suspicions were aroused when he could not remember which town in Idaho he had been and a check of his paperwork revealed that the rental car's return date was the day before.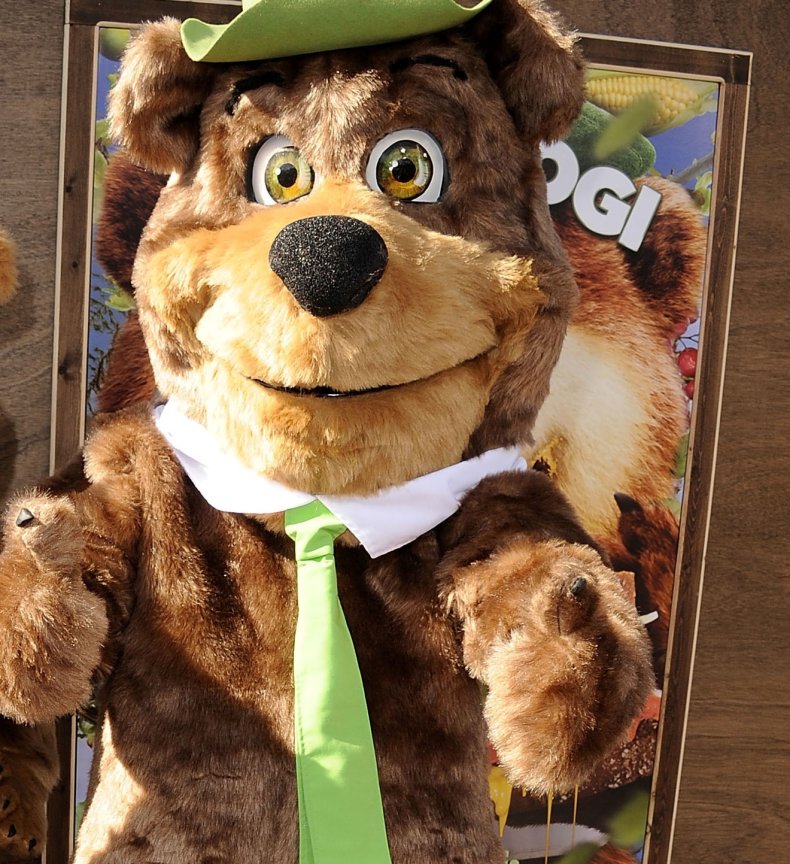 He then told a Drug Enforcement Administration agent said that he had visited Yellowstone National Park, where he saw Yogi Bear, the fictional cartoon character, according to Fox affiliate Fox 6.
The plot of the Hanna-Barbera cartoon focused on his adventures in the fictional Jellystone Park—a reference to Yellowstone— where he would run the gauntlet of Park Ranger Smith in trying to steal picnic baskets from campers, while he had his friend Boo-Boo Bear in tow.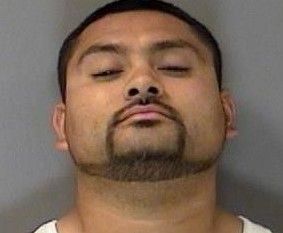 Manuel Paz Sanchez Jr., 32, from Sacramento, was jailed for 15 years after officers found eight pounds of methamphetamine in his car. He claimed he had seen Yogi Bear in Yellowstone National Park.
But the character's catchphrase, "I'm smarter than the average bear", did not seem to have been of help to Sanchez, whose vehicle was searched after the state trooper got suspicious.
In the trunk was a spare tire that contained vacuum sealed packages of around 8.3 pounds of meth, which would fulfil around 30,000 doses of the drug, the Billings Gazette reported.
Back in May, Sanchez admitted to a single count of possession with intent to distribute methamphetamine.
Judge Susan Watterson from the U.S. District Court in Billings jailed Sanchez for 15 years followed by five years of supervised release.
In another quirky arrest for the drug, a woman from Arkansas woman was detained by police after an officer found her wearing a small bag of methamphetamine in her hair, disguised as a bow.
Jessica Bernice Kropp, 38, was pulled over in her vehicle in the town of Flippin on September 24 and was charged with one count of drug paraphernalia possession.
Earlier this month, a man who shared the name of the famous rapper, Tupac A. Shakur was arrested on in Johnson City, Tennessee, on charges including aggravated assault and possession of methamphetamine.
He was booked on several charges, including resisting arrest and unlawful drug paraphernalia.
In September, police in Galesburg, Illinois, announced they were looking for a man who looked like Breaking Bad's Walter White.
Todd W. Barrick Jr.'s mugshot went viral because of his similarity to meth-dealing Walter White, a.k.a. Heisenberg, played by Bryan Cranston in hit series.