Michael Avenatti Is 'Done as a Personality and Politician': Fox News Panelist
Although the attorney Michael Avenatti will not face felony domestic abuse charges, a panel on Fox News believes that the career of the lawyer, who represents adult actress Stormy Daniels, is over.
Avenatti had described as "completely false" the allegations that he abused actor Mareli Miniutti at his apartment. He said he was "especially grateful for justice" after the Los Angeles County district attorney ruled he would not face prosecution, although he could still face charges for a misdemeanor.
As lawyer for Daniels, real name Stephanie Clifford, Avenatti has taunted President Donald Trump in interviews and on social media. His client claims she had an affair with Trump, which the president denies.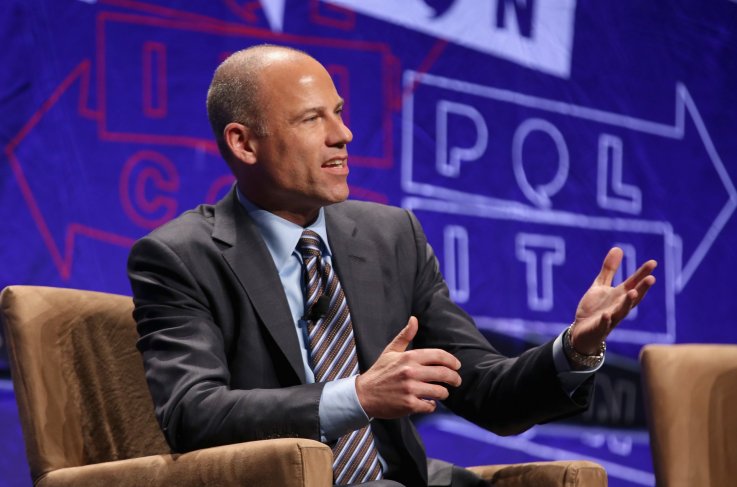 Fox News has previously referred to Avenatti as a "creepy porn lawyer," and so it was unsurprising that a panel on the network took aim at the man who is considering a run for the presidency in 2020.
The lawyer had claimed a mark on Miniutti's leg was caused by acne medication.
Fox took exception to how this squared with Avenatti's comments about alleged sexual assault victims accusing U.S. Supreme Court nominee Brett Kavanaugh. He said "you don't call them a liar...at the same time that you prevent any reasonable investigation into their allegations."
In a Fox Five segment titled "Avenatti's Hypocrisy," Greg Gutfeld said: "He is just an awful person. I mean calling him hypocritical, he's a lawyer, I mean lawyers, they know all the tricks.
"He writes the letter to the police, he mentions that Accutane had a role in this. Only a lawyer would do that. He might possibly get off and maybe he should, we believe in justice and due process unlike when he targeted Kavanaugh.
"He is getting better treatment than he gave Kavanaugh and I only hope that helps him grow in some way."
"I think he's done as a personality and a politician," Gutfeld added.
Avenatti, 47, was issued with a restraining order on Monday after Miniutti said she was scratched on her side and leg. Court papers include photographs that appear to show bruises, The Guardian reported.
Miniutti wrote in a sworn statement that Avenatti shouted expletives at her, hit her in the face with a pillow and dragged her across the floor. Avenatti said that he would be vindicated by security camera footage, although the violence Miniutti alleges did not take place in the building's public areas.
Michael Avenatti Is 'Done as a Personality and Politician': Fox News Panelist | U.S.