Trump Had a Plan for Secret Documents if He Was Arrested: Ex-Lawyer
Donald Trump's former personal attorney Michael Cohen believes that the former president's alleged possession of "sensitive" classified documents at Mar-a-Lago was kept deliberately as a "get out of jail free" card should he be arrested for potential felonies.
Trump has denied doing anything improper with the documents, calling the raid a political witch hunt and accusing the FBI of possibly planting evidence. Cohen speculated during a CNN interview Tuesday that the maneuver to exchange information as a legal bargaining chip was thought out in advance as the potential legal fallout continues from the FBI search of Trump's residence.
"The second they would put him in handcuffs, he would turn around and say I have the documentation showing, for example, where our nuclear launch pads are," Cohen told CNN. "This is what I believe: He would use it and say, if you proceed with this, I'm telling you right now there are 20 of my loyal supporters, you don't know who they are, but we will release that information to Russia, to Iran, to whoever it might be."
Cohen added that Trump would carry out this plan because he "doesn't care about this country."
On Tuesday, Magistrate Judge Bruce Reinhart announced an in-person hearing scheduled for Thursday in West Palm Beach, Florida, that is likely to draw the Department of Justice's disapproval regarding releasing specifics of the raid contained within the affidavit, according to the New York Post.
"If disclosed, the affidavit would serve as a roadmap to the government's ongoing investigation, providing specific details about its direction and likely course, in a manner that is highly likely to compromise future investigative steps," prosecutors wrote, worrying about revealing cooperating witnesses and disrupting grand jury secrecy.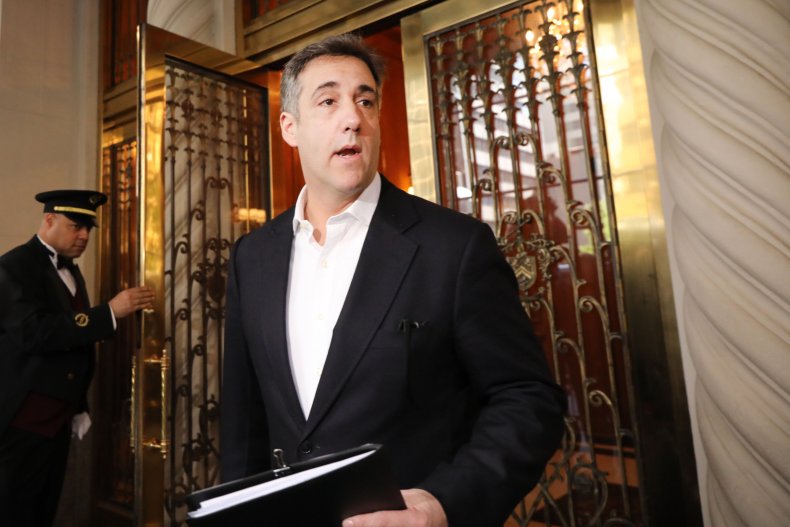 Two government sources recently told Newsweek that the classified documents allegedly at play have the potential to reveal U.S. intelligence sources, including individuals on the American government payroll. Sources also told Newsweek that an informer tipped off the FBI about the documents being at Mar-a-Lago.
Trump has reportedly been driven "nuts" by not knowing who in his inner circle tipped off federal agents regarding the alleged classified information, and he has publicly implored for the release of the "completely unredacted" affidavit used to justify the raid.
"In the interests of TRANSPARENCY, I call for the immediate release of the completely Unredacted Affidavit pertaining to this horrible and shocking BREAK-IN," Trump wrote on social media network Truth Social.
Former federal prosecutor Daniel Richman told Newsweek that the raid of Mar-a-Lago does not guarantee an indictment of Trump, adding that the "search may well have been just a product of exasperation at Trump's noncompliance with demands that he return highly sensitive materials."