Michael Cohen Hearing: Trump Lawyers Win Delay, Arguing 'He Is the President of the United States'
During a hearing in a case following the raid of President Donald Trump's personal lawyer Michael Cohen's office and home, three lawyers for Trump appeared in a Manhattan court Friday to ask for more time to review a letter that prosecutors filed ahead of the hearing that morning.
Cohen was not present at the hearing but was represented by Todd Harrison.
The letter, a redacted version of which prosecutors told the judge should soon be public, is more than 20 pages long.
Trump's lawyers will have until Sunday night to review it and prepare a brief. The next hearing will then take place Monday afternoon.
"He has an acute interest in this proceeding," Trump's lawyer Joanna Hendon said before adding, "He is the president of the United States."
Prosecutor Thomas McKay responded: "His attorney-client privilege is no stronger than any other person who seeks legal advice."
Cohen intended to obtain a temporary restraining order against the government to hinder its potential use of his business records, communications with the president's campaign and information about payments made during the 2016 election cycle seemingly to protect Trump, the Associated Press reported Friday.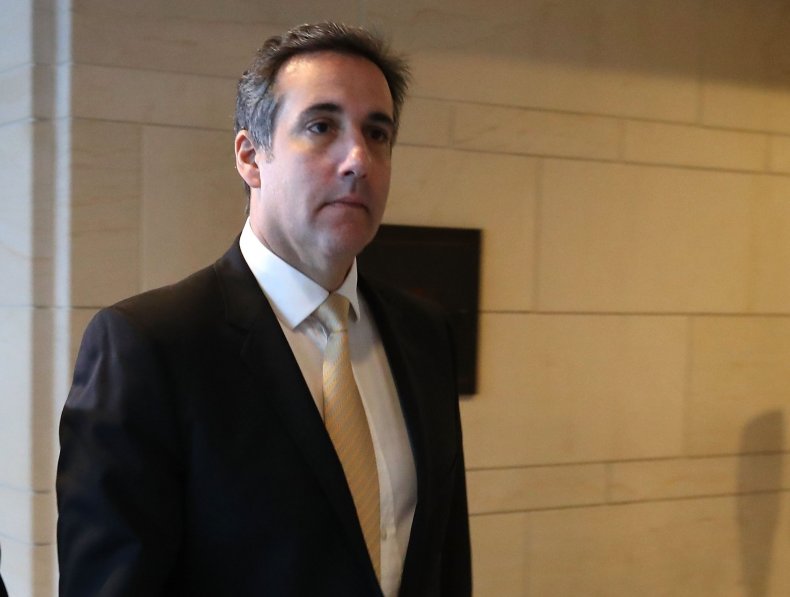 Cohen's office and hotel room were raided Monday by federal officials. Reports indicated they were looking for information regarding payments made to women who claimed to have had sexual relationships with Trump.
Cohen publicly admitted to paying Stephanie Clifford—who goes by Stormy Daniels in the adult film industry—$130,000 and striking a nondisclosure agreement in October 2016 for her silence. Clifford has since spoken publicly about the night she slept with Trump in 2006 after they met at a golf tournament in Lake Tahoe, Nevada. She has sued to claim Cohen broke the agreement and that it was never valid because Trump himself never signed it.
During the raid, investigators were also reportedly looking for information about the $150,000 payment to former Playboy Playmate Karen McDougal by American Media Inc. in August 2016. Cohen said he spoke with American Media about McDougal's story, but only as a spokesperson for Trump.
American Media also paid $30,000 to a former Trump World Tower doorman, Dino Sajudin, who said he was told Trump had a previous relationship with another tower employee that produced a child, according to reports Thursday. American Media, whose owner is friends with the president, has been accused of buying up stories about Trump and killing them off. The company said it did not publish Sajudin's account because it could not be verified.
Each of the payments has since been scrutinized by watchdog groups. Common Cause filed official complaints to the Federal Election Commission and the Justice Department, claiming Cohen's payment to Clifford and American Media's to Sajudin served as illegal Trump campaign contributions that affected the outcome of the 2016 election.
Michael Cohen Hearing: Trump Lawyers Win Delay, Arguing 'He Is the President of the United States' | U.S.