Did FBI Seize Trump's Taped Conversations With Michael Cohen? President's Inner Circle Worries Yes: Report
Since Monday's FBI raid of Michael Cohen's office, home and hotel room, President Donald Trump's inner circle has only added to its list of concerns for how the investigation could implicate the president.
New to the list: mounting fear that the FBI seized recorded communications between Cohen and his client.
"We heard he had some proclivity to make tapes," an adviser to the president told The Washington Post. "Now we are wondering, who did he tape? Did he store those someplace where they were actually seized?... Did they find his recordings?"
Cohen has historically taped conversations with his associates, later storing them digitally and sometimes playing them back for his colleagues, sources close to Cohen told the outlet. No one is sure whether Cohen continued this practice during his meetings with his most powerful client, the president, but some say there's a good chance he did: Sources tell the Post that the Trump attorney recorded "both business and political conversations," including those with Trump's advisers.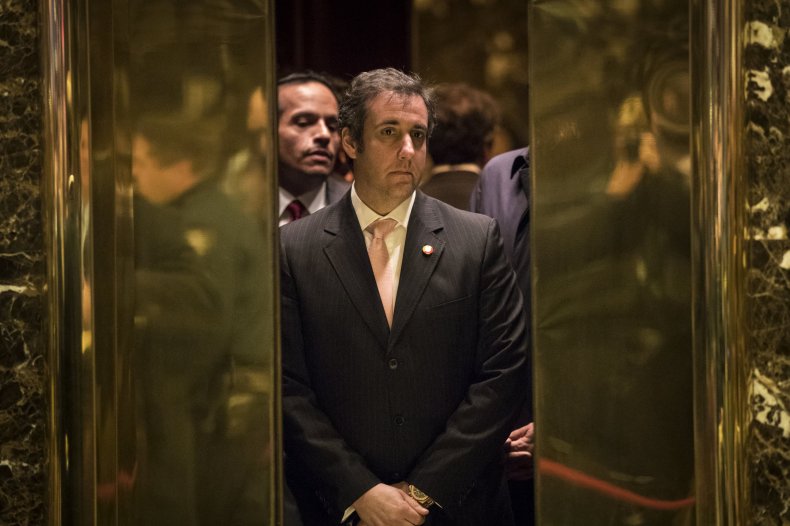 The federal agents who descended on Cohen's residences this week were reportedly after records regarding an infamous Access Hollywood tape and Cohen's $130,000 payment to Stormy Daniels, as well as communications between Cohen and Trump.
Cohen's laywer said the raid had stemmed from Special Counsel Robert Mueller, who pointed FBI officials in the direction of the president's attorney. Legal experts have previously suggested that picking off Trump's low-level associates is part of Mueller's strategy, and, ultimately, a way for his investigation to gradually close in on the president.
The threat of tapes being seized is likely to further rile the president who, in the wake of the raid, tweeted that "attorney-client privilege is dead!" For the sake of protecting said privilege, any tapes seized by the FBI would first have to be reviewed by an independent, "clean" team, and, potentially, a federal judge.
Should FBI agents have gotten their hands on recorded conversations between Cohen and Trump, it could be just what Mueller needs to build his case against not just Trump's campaign staff, but Trump himself.
Speaking from experience, Nick Akerman, a former Watergate prosecutor, told the Post: "If you are looking for evidence, you can't do any better than people talking on tape."