Michael Cohen Tried to Apologize to Melania Trump for Stormy Daniels Payment: Report
Donald Trump's personal lawyer Michael Cohen reportedly attempted to apologize to the president's wife, Melania Trump, over the $130,000 hush payment he made to cover up his client's alleged affair with porn star Stormy Daniels.
Related: Michael Cohen Drops Trump Dossier Lawsuit Because He Has Too Many Other Legal Cases to Fight
Cohen, who is under a federal investigation related to such payments and documents who many now suspect may flip on the president, approached and tried to say sorry to the first lady earlier this year at a GOP fundraiser held at the president's Mar-a-Lago resort, The New York Times reported Friday.
The alleged affair between Donald Trump and Daniels, whose real name is Stephanie Clifford, is said by Daniels to have taken place a year after he married Melania and four months after she gave birth to their son, Barron.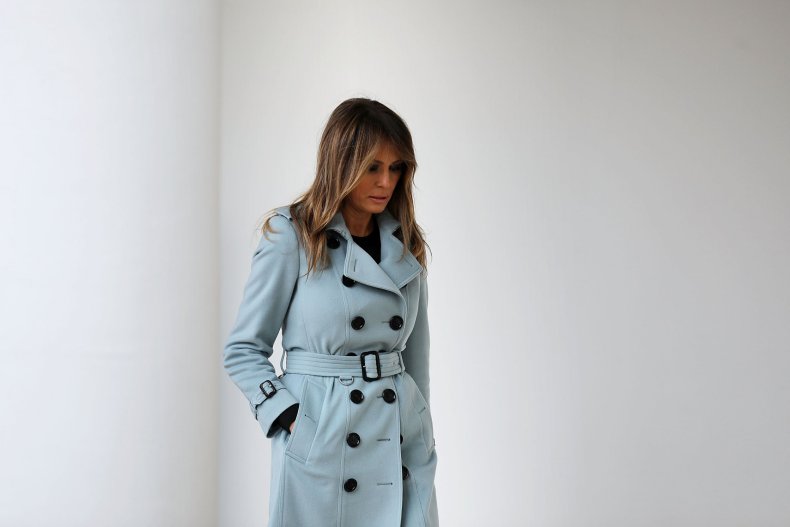 The Times story did not detail what, if any, response the first lady had to Cohen at the time.
The first lady has been silent on the alleged affair, even as additional details have emerged. She also has appeared to distance herself from her husband on multiple occasions, canceling her appearances to his events or arriving on her own.
A spokeswoman for Melania Trump did not immediately respond to a request for comment from Newsweek on Friday.
Paul S. Ryan, vice president of policy and litigation for the watchdog Common Cause, told Business Insider earlier this month that Cohen could argue that the payments were made to prevent the first lady from being embarrassed.
"Further investigation may ... undercut any argument by Michael Cohen that this payment wasn't about keeping the information from voters but to keep the information from Melania," Ryan said.
"I think to the extent that Cohen argues this was about keeping the information from Melania, then what Melania knew and when she knew it will certainly be relevant," Ryan continued, explaining that she, too, could help the FBI's investigation on Cohen.
Cohen is faced with legal jeopardy on multiple fronts after his office, home and hotel room were raided by the FBI last week.