Michael Wolff Is a 'Crackpot Fake News Fiction Writer,' Trump's Deputy Press Secretary Claims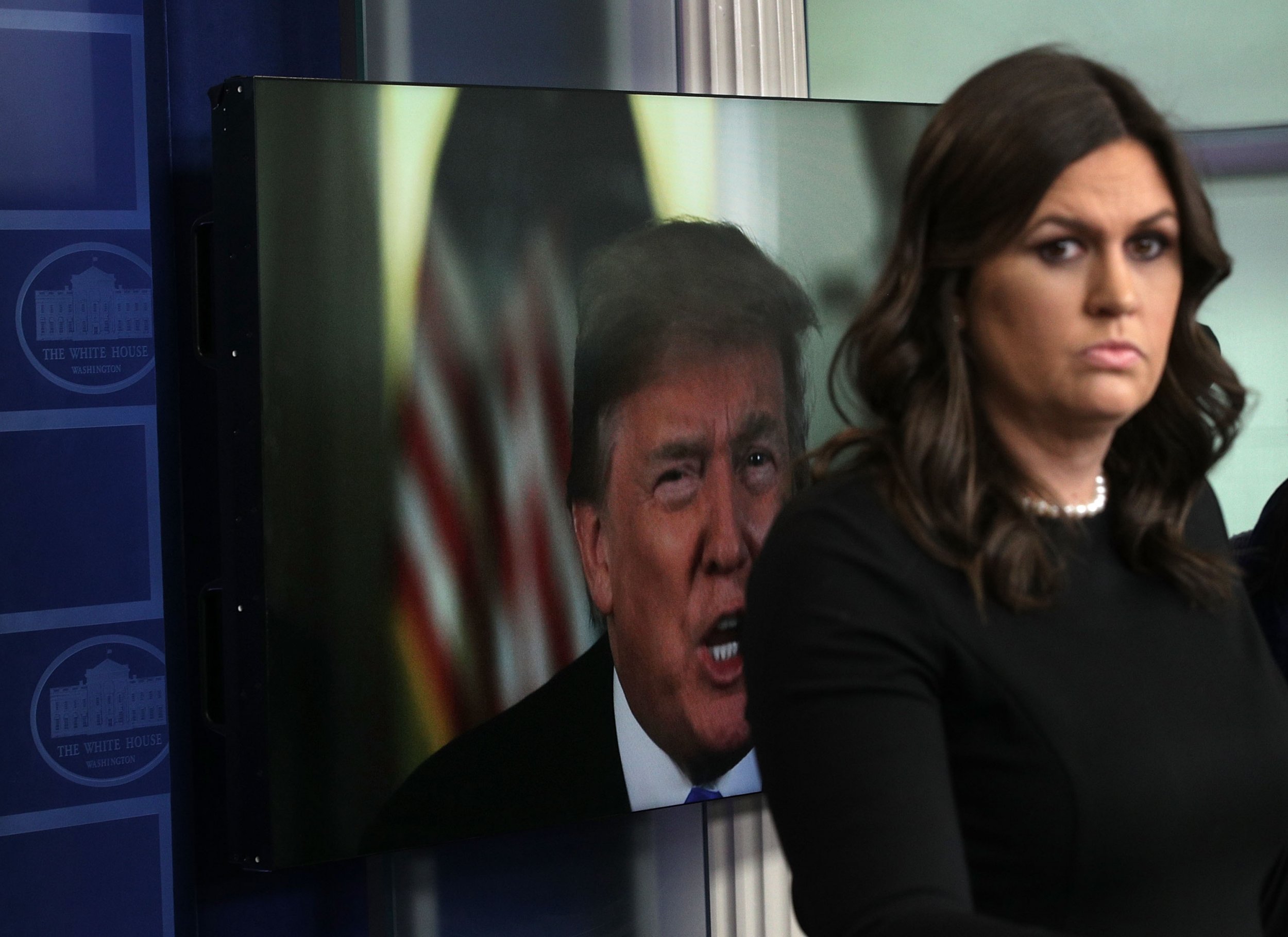 Deputy White House Press Secretary Hogan Gidley appeared on "Outnumbered Overtime with Harris Faulkner" Thursday afternoon to call Michael Wolff a "crackpot fake news fiction writer."
Gidley was asked about the White House's response to Wolff's new book Fire and Fury when he made the remark about its author. He went on to allege that some of those quoted have accused Wolff of fabrications.
"You don't have to look too far. The people quoted in the book—many of them have already come out on the record and said 'You lied. I never said those things,'" Gidley claimed on the Fox News show. "So, it's pretty obvious that this book is filled with falsehoods and out and out lies."
Sarah Huckabee Sanders also attacked Wolff during Thursday afternoon's White House press conference. When asked to comment on Fire and Fury, the press secretary claimed his book is "mistake after mistake after mistake."
She went on to question Wolff's integrity, saying, "I think you have to look at this author's track record," before referring to Fire and Fury as "tabloid gossip," "full of lies," and "some trash by an author no one had heard of until today."
Excerpts from Wolff's book Fire and Fury were released this week, causing chaos and questioning of all kinds.
The book claims to reveal insider White House information. Most notably, former Trump strategist Steve Bannon is quoted in the book calling Donald Trump Jr.'s meeting with Russian officials "treasonous." Ivanka Trump is quoted describing in detail President Trump's hair. And Trump is quoting several times insulting his staff—calling Kellyanne Conway a "crybaby," and more.
Wolff is an author and journalist who has covered Hollywood elites such as Robert Murdoch and Harvey Weinstein. He claims to have been given a "semi-permanent" spot in the White House while reporting, access that he says Trump "encouraged."
Gidley continued his Fox News interview by asserting that the book is filled with lies.
"This is obviously a hit job on the president, but one that is filled with lies, and we believe that the future will prove our side of that case," he said.
The more than 200 interviews conducted by Wolff with White House officials are reportedly backed by "dozens of hours" of tapes.
Wolff was not immediately reachable for comment.