Michael Wolff Walks out of Interview after Host Asks Him to Apologize to Donald Trump
The author of the explosive White House expose Fire and Fury abruptly walked out of an interview on Australian television Sunday, after being asked if he owes President Donald Trump an apology.
Michael Wolff said that he could no longer hear host Ben Fordham's questions during an appearance on the breakfast hour The Today Show .
"You said during a TV interview last month that you are absolutely sure that Donald Trump is currently having an affair, while President, behind the back of the First Lady. I repeat, you said you were absolutely sure," Fordham clarified as he questioned Wolff.
At that point in the interview Wolff indicated he couldn't hear what Fordham was saying.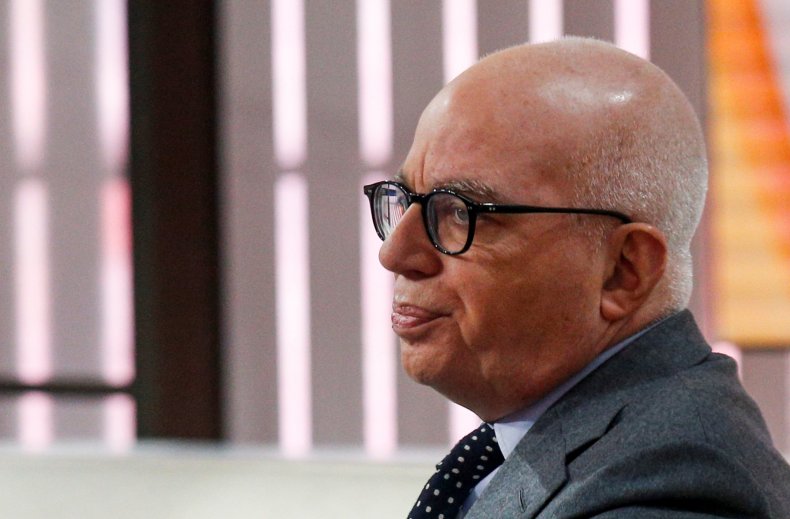 "Last week, you backflipped and said, 'I do not know if the President is having an affair.' Do you owe the President and the first lady an apology, Mr Wolff?" Fordham continued.
"I can't hear you," Wolff said. "Hello?"
Fordham repeated his question about whether Wolff owes first lady Melania Trump and the president an apology. "I'm not getting anything," Wolff replied, before removing his earpiece and walking off the interview.
"Footage from our London studio would suggest that there were no audio problems and Wolff had no problem hearing," the show's official Twitter account wrote later.
The president has called Wolff's book "fake" and labelled him a "mentally deranged author." Former British Prime Minister Tony Blair has also accused Wolff of making up stories about his interactions with senior White House aide, and Trump's son-in-law, Jared Kushner.
Read more: Donald Trump is having an affair in the White House, 'Fire and Fury' author Michael Wolff claims
In January Wolff said during an appearance on Real Time With Bill Maher that Trump is having an affair in the White House, but that he "didn't have the ultimate proof" that would allow him to put the accusation in his book.
"There was something in the book I was absolutely sure of, but it was so incendiary that I just didn't have the ultimate proof.…" he told Maher.
Wolff made similar claims during an appearance on The Daily Show With Trevor Noah. When Noah pressed him on where he got the accusations from, Wolff said: "You just have to read the book."
Wolff said there are hints throughout his book. "You just have to somewhere read between the lines, and then you have to see. It's there," he said.
Last week Wolff appeared to walk back the claim. "I will just clean this up… I do not know if the president is having an affair," he told the Dutch TV show College Tour.
"Do I think he is? I think it would be unlikely that he has suddenly become a faithful husband," Wolff said, referring to recent allegations that have emerged indicating both porn star Stormy Daniels and former Playboy Playmate Karen McDougal had sexual encounters with Trump soon after he married Melania in 2005.
"In that event, I certainly don't know who he is having an affair with... If I did, it would be in the book," Wolff said.