Michelle Branch and Patrick Carney 'Working' on Things After Divorce Filing
Grammy-winner Michelle Branch has been a working musician since she was a teenager, and now, at 39, she's about to release her newest album, The Trouble With Fever. She recorded the record in 2020, in the home studio she shared with husband Patrick Carney of the Black Keys, but put the release on hold when she found out she was pregnant with her baby girl Willie.
The musicians, who have been married since 2019 and are also parents to a 4-year-old son, Rhys, have most recently been in the news for their private relationship woes. When asked what it's like to release an album she worked on with her ex, she said, "I wouldn't even call Patrick my ex yet. We're, you know, we're working through it by the day."
On August 11, Branch tweeted, then deleted a post alleging that Carney had cheated on her. A few hours later, police arrived to the couple's Nashville, Tennessee, home and arrested Branch, who admitted to police that she had slapped Carney "one to two times," according to the report. She was released on $1,000 bond the same day, and the state soon dropped the charges. On August 12, she filed for divorce.
As for whether the album, which drops on September 16, and tour, are a blessing or a burden right now, Branch told Newsweek, "I'm good friends with Kacey Musgraves, and I called her right as this is all happening and I was like, 'F***, Kacey, what should I do?'" Musgraves split from her musician husband, Ruston Kelly, in 2020 after almost three years of marriage. "She was like, 'I don't know about you, but I do better when I'm busy.' And I was like, 'Oh my God, you're so right; like I need to just like focus on my work and go on tour. I have young kids'—I don't have the luxury of sitting around and wallowing, really."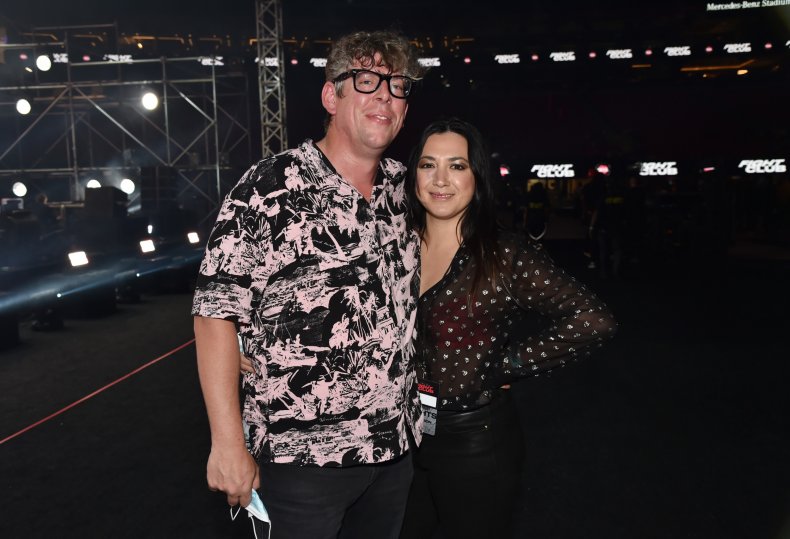 Branch—who is best known for her 2001 debut album, The Spirit Room, its 2003 follow-up, Hotel Paper, and "The Game of Love," her Grammy-winning track with Santana—considers Fever the beginning of a whole new creative chapter.
"The biggest difference is realizing that the days of going in with huge producers and big fancy shiny studios has changed for a lot of people....It took a pandemic, it forced me to not look to outside people for help. And I learned a lot about myself because of that and learned what I'm capable of," she said.
She added that it also let her look back on her early work with grace and appreciation.
"We went straight from making this record into doing the 20th anniversary record of The Spirit Room. Having gone from making this record from scratch, into reflecting on that record, and really going through it with a fine-tooth comb and trying to kind of update those songs, it gave me a lot of perspective that I haven't ever really taken time to, and listen to that record and give kudos to the girl who I was," she told Newsweek.
She said that her oldest daughter, Owen, 17, whose dad is Teddy Landau, is around the same age she was when she recorded The Spirit Room. "I was in like, such a hurry to grow up and show myself as an artist and as a woman. And now, listening back as a woman who's almost 40, I was like, 'Wow, you actually did a really good job. Like, I'm really proud of you.'"
As she gets ready to tour the new album, Branch said her life remains uncharted.
"I don't have any answers. I am figuring it out day-to-day; it's one of those things that changes by the hour," she said. "I will say that the amount of love and support and people who have come out of the woodwork has been really overwhelming...I feel like, regardless of what's going on in my personal life, it's been a long time since I've been—this sounds cheesy to, like, put my name as a verb—but it's been a long time since I've been Michelle Branch."
"Anyone who's a parent can relate," she continued. "Being a mother of small children is isolating enough, and then you add a global pandemic. I think it's going to be really cathartic for me to be on the road by myself and playing these songs and playing the old songs. I'm really glad I have it to look forward to."
The Trouble With Fever is out on September 16, and Branch's tour kicks off on September 12 in Nashville.
Newsweek has reached out to Carney for comment.