Former first lady Michelle Obama landed alone in Mallorca, Spain, Tuesday morning for the start of a vacation as her husband prepares to deliver a eulogy at Senator John McCain's funeral.
According to two separate Spanish publications, El Pais and Ultima Hora, Obama is scheduled to be in Mallorca until Monday, meaning she would have missed McCain's funeral in Washington, D.C. on Saturday.
However, a spokesperson for the Obamas told Newsweek on Wednesday: "Mrs. Obama will be attending Senator McCain's funeral."
McCain died aged 81 on Saturday after battling brain cancer. He was a longtime Congressman, a Vietnam veteran who was severely tortured as a prisoner of war, and the Republican presidential candidate in 2008 when he lost out to Barack Obama.
At McCain's request, former President Obama will deliver a eulogy at his funeral, to be held at the Washington National Cathedral after three days of memorial services and his body lying in state in Arizona and the Capitol Rotunda.
McCain spoke highly of Barack Obama despite coming from a different political tribe.
But during the 2008 election, Michelle Obama and Cindy McCain, wife of the late senator, clashed on the issue of patriotism.
Obama had told a rally that "for the first time in my adult lifetime I am really proud of my country," reported the New York Times. Cindy McCain later responded: "I'm proud of my country. I don't know about you—if you heard those words earlier—I'm very proud of my country."
An emotional statement on John McCain's passing issued by Barack Obama on behalf of both himself and his wife indicated no ill feelings.
The statement was a contrast to President Donald Trump's reluctance to praise the senator after the two had repeatedly clashed, even in death. Trump will not attend McCain's funeral though his wife, first lady Melania Trump, may.
"Few of us have been tested in the way John once was, or required to show the kind of courage that he did," the Obamas' statement said.
"But all of us can aspire to the courage to put the greater good above our own. At John's best, he showed us what that means. And for that, we are all in his debt. Michelle and I send our most heartfelt condolences to Cindy and their family."
Spanish media reported that Michelle Obama arrived in the country at around 6 a.m. on Tuesday morning for a vacation on the island of Mallorca in the Balaeric Sea. She landed at Son Sant Joan airport in Palma.
She stayed on Mallorca around the same time in 2017 during a private trip having visited the island in 2010 for a family vacation while still first lady.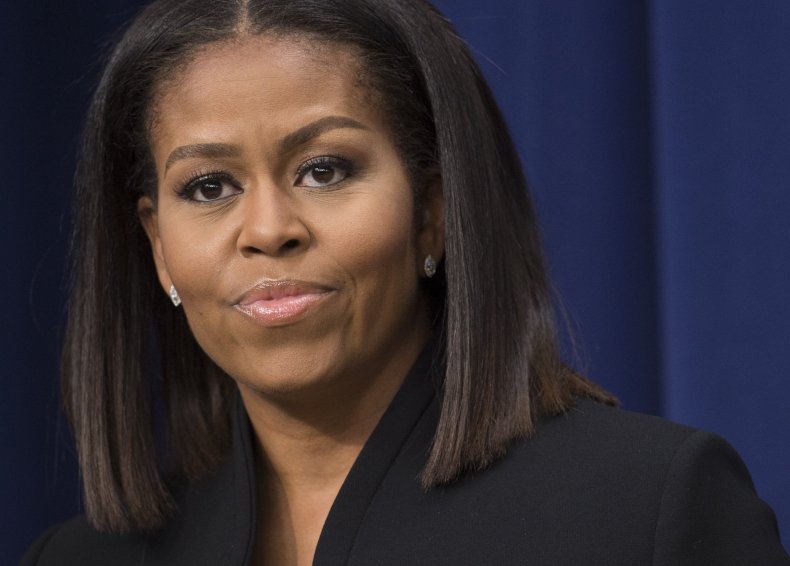 This article was updated to include a spokesperson's comment on behalf of Mrs. Obama.