Michigan Governor Whitmer Extends Divisive Lockdown, Unveils Reopening Plan as VP Speculation Swirls
Michigan Governor Gretchen Whitmer announced Friday an extension of the state's stay-at-home order through May 15. The order, which has become increasingly controversial for its implementation of strict social distancing guidelines, was originally set to end on April 30.
Whitmer described the extension—which included the lifting of some personal and economic restrictions—as a "step forward" for the state. Discussions to lift additional restrictions would depend upon the number of cases continuing to decrease statewide and the state's ability to boost its testing and contact tracing efforts, Whitmer said.
"We've got to do everything we can to avoid a second wave of COVID-19 spread," Whitmer said during a Friday news briefing. "As hard as this moment is for us right now, as isolated as we feel and as stressed as we are about getting back to work, reopening our businesses, we know that if we do it too fast, a second wave is likely and would be even more devastating than the moment we are in."
Whitmer said earlier this week that the stay-at-home order was likely to be extended. Despite protests by those who have opposed the order around the country and in Michigan, where the order was the strongest of its kind in the nation, Whitmer said an extension would likely be necessary to protect Michigan residents and prevent further spread of the virus.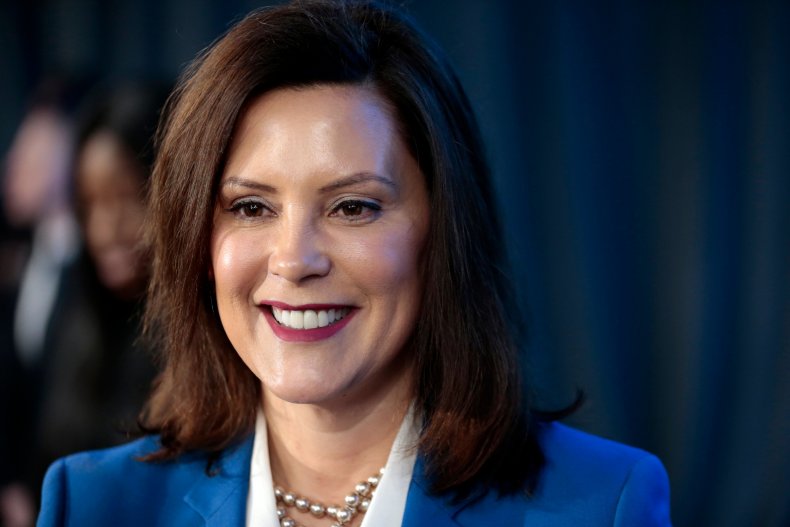 "When we do start to reengage, it will have to be very thoughtful and precise," Whitmer said during a Wednesday news briefing.
The executive order Whitmer signed Friday morning lifted some of the restrictions that were previously in place throughout the state. Though residents were still encouraged to practice social distancing and wear non-medical grade masks or other facial coverings while in enclosed public spaces —including inside grocery stores—Whitmer said there will be no criminal penalty for those who neglect to do so, though businesses are allowed to refuse service to customers without masks.
Some businesses that sell non-essential items will be allowed to reopen for curbside pickup, though Whitmer said social distancing guidelines must be enforced. Businesses are still encouraged to allow employees to work from home, and employers that manage a workforce where remote work is not possible must provide masks or other facial coverings to their employees.
Restaurants are not yet permitted to serve dine-in customers under the extended order. Businesses like gyms, bars, movie theaters, auto assembly plants and other places where patrons or employees exist in close quarters will also remain closed. However, Whitmer said landscaping businesses can resume operations—so long as employees use personal protective equipment and frequently disinfect shared tools—and recreational restrictions will lift for motorized boating and golfing.
According to data compiled Friday morning by Johns Hopkins University, Michigan ranked seventh on the country's list of states with the most confirmed COVID-19 cases. On Thursday, health officials confirmed 35,291 COVID-19 cases and 2,977 deaths throughout the state.
Health officials said the state was working on efforts to expand testing, adding that tests are now available to all essential workers in the state. Residents who experience symptoms common with COVID-19, including fever, cough and difficulty breathing, were encouraged to get tested.
Noting the limited capacity of the state's rural hospitals, Whitmer encouraged all Michiganders to continue recognizing social distancing guidelines. "The data shows that what we have done is working," Whitmer said. "The thing about public health is, when you do it well, you never know how many lives you've saved. But we do know that it's worked, and we've pushed the curve down."
News of the stay-at-home extension came as rumors were swirling regarding the possibility of presumptive Democratic presidential nominee Joe Biden tapping Whitmer to run on the ticket with him in November as his pick for vice president.
"The job that I want is the one that I have," Whitmer said in response to the rumors earlier this week. "I worked for two years to become the governor of the state of Michigan, and while it's been challenging and there've been some tough days, there's no place I'd rather be than right here in my home state, making decisions that are saving people's lives [during the coronavirus pandemic]."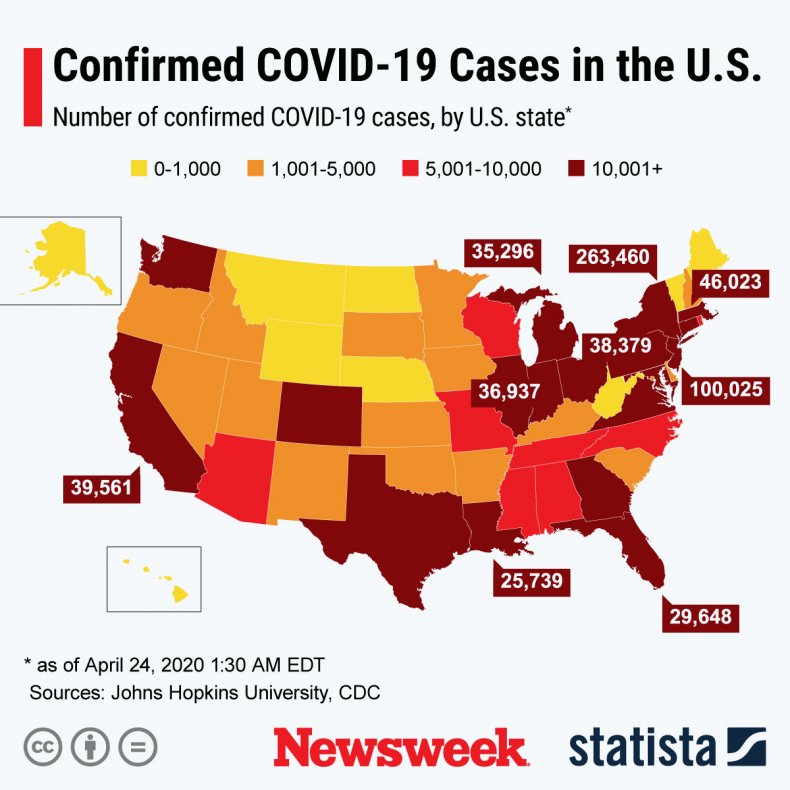 Graphic provided by Statista.