A Michigan judge has agreed to stall the enforcement of the state's nearly century-old law banning abortion should the U.S. Supreme Court overturn Roe v. Wade.
Michigan's 1931 law, criminalizes all abortions except those that would save the life of the mother. The legislation has been dormant since the Supreme Court legalized abortion with the landmark 1973 Roe v. Wade ruling. If the court decides to overturn Roe, the 1931 ban would have immediately gone into effect.
Judge Elizabeth Gleicher issued a preliminary injunction in favor of Planned Parenthood of Michigan saying, "from a constitutional standpoint, the right to obtain a safe medical treatment is indistinguishable from the right of a patient to refuse treatment," according to the Associated Press.
Planned Parenthood Chief Medical Officer Sarah Wallett filed a suit on April 7, saying the ban was unconstitutionally vague. With speculation that the Supreme Court may overturn Roe, Wallett said Tuesday's ruling means that the near-total abortion ban will not be enforced no matter the decision of the Supreme Court.
"We're at a crisis moment for abortion access but today's ruling means that no matter what happens at the Supreme Court, abortion access remains protected in Michigan while our full case proceeds to block this antiquated law once and for all," Wallett said at a press conference after the ruling.
Michigan lawmakers have also reacted to the news, including Governor Gretchen Whitmer and Attorney General Dana Nessel.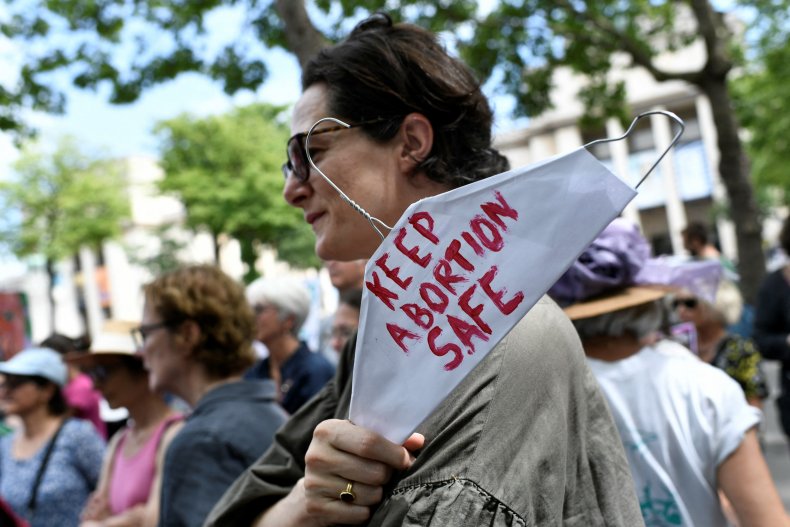 "Today marks an important victory for Michiganders," Whitmer said in a statement. "The opinion from the Michigan Court of Claims is clear and sends the message that Michigan's 1931 law banning abortion, even in cases of rape or incest, should not go into effect even if Roe is overturned. It will help ensure that Michigan remains a place where women have freedom and control over their own bodies."
Though Planned Parenthood's suit will continue in the courts, Nessel said she has no plans to appeal the order.
"The judge acted quickly in the interest of bodily integrity and personal freedom to preserve this important right and found a likelihood of success in the state law being found unconstitutional," Nessel said in a statement. "I have no plans to appeal and will comply with the order to provide notice to all state and local officials under my supervision."
Alliance Defending Freedom, a group representing Right to Life and Michigan Catholic Conference in the Planned Parenthood abortion case, called Gleicher "a rogue appellate court judge," according to The Detroit News.
"The ruling today is absolutely egregious," said John Bursch an attorney for Alliance Defending Freedom. "Because the defendant Attorney General Dana Nessel was not defending the law, the court had no jurisdiction."
Newsweek reached out to Alliance Defending Freedom and Planned Parenthood of Michigan for comment.