Michigan Student Speaks Out Saying She Survived Second School Shooting
A Michigan State University student is speaking out after surviving her second school shooting in her lifetime Monday night.
Early Tuesday morning, 21-year-old MSU senior Jackie Matthews posted a TikTok expressing solidarity with victims' families after 43-year-old gunman Anthony McRae killed several people in an academic building across the street from where she was located.
It was the second such event in Matthews' lifetime, she said. According to a profile page on the MSU athletics site, she was a resident of Newtown, Connecticut—the site of a 2012 school shooting at an elementary school that resulted in the deaths of 28 people, 20 of whom were between the ages of 6 and 7 years old.
The wounds of that day are still with her, she said, emotionally and physically.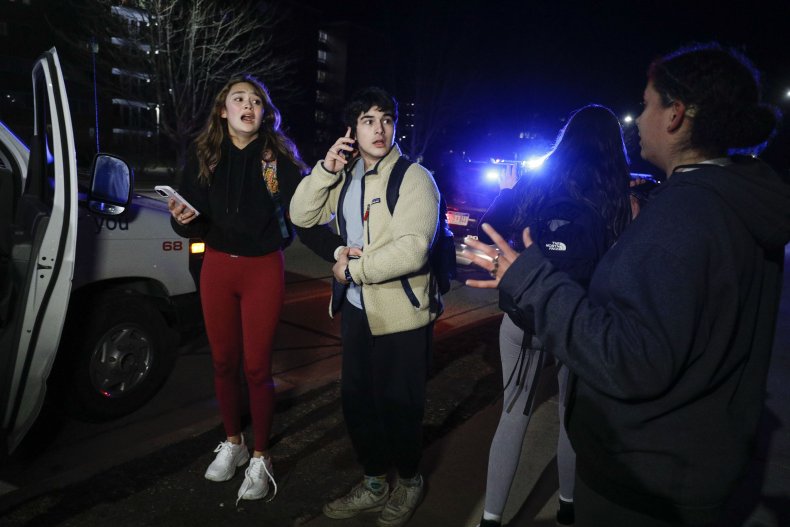 "I am 21 years old, and this is the second mass shooting that I have now lived through," she said in the video.
"Ten years and two months ago I survived the Sandy Hook shooting. And when I was crouched in the corner in school in Newtown, Connecticut, on 12/14/12, I was hunched in the corner with my classmates for so long that I actually got a PTSD fracture in my L4 and L5 [vertebrae] in my right lower back. I now have a full-blown PTSD fracture that flares up anytime I am in a stressful situation, or anything occurs that's aggressive like that.
"The fact that this is the second mass shooting that I have now lived through is incomprehensible," she added. "My heart goes out to all the families and the friends of the victims of this Michigan State shooting. But we can no longer just provide love and prayers. It needs to be legislation, it needs to be action. It's not okay. We can no longer allow this to happen. We can no longer be complacent. I'll forever be Sandy Hook strong, and forever be Spartan strong." Newsweek reached out to Mathews for further information.
School shootings remain a regular occurrence in the United States. According to a tracker by Education Week, there have already been six school shootings across the country this year that resulted in injuries or deaths, with a total of 150 such shootings since the tracker was launched in 2018.
The shooting at MSU Monday also came nearly five years to the day a gunman opened fire on classmates at Marjorie Stoneman Douglas High School in Parkland, Florida, murdering 17 people and injuring just as many others.
It was a grim milestone many national figures in politics noted Tuesday.
"Just 5 years after 17 students and staff were killed at Parkland, we're mourning the loss of innocent life at Michigan State University," tweeted South Carolina Congressman Jim Clyburn Tuesday. "Our children ought to be able to go to school without fear of gun violence. We need commonsense reforms to end this deadly epidemic."