FBI Informant Is One of 6-8 People 'Very Close' to Trump: Ex-Trump Official
Former White House Chief of Staff Mick Mulvaney said that the FBI informant who tipped the federal agency off with the sensitive information that led to Monday's Mar-a-Lago search could only be one of six to eight people who are "very close" to former President Donald Trump.
In a Thursday appearance on CNN, Mulvaney said that the informant must have been in Trump's inner circle, explaining that even he wasn't aware of the safe at Mar-a-Lago—which Trump said agents broke into—despite being Trump's chief of staff for more than a year.
"This would be someone handling things on day to day, who knew where documents were, so it would be somebody very close to the president," the former official said. "My guess is there are probably six or eight people who had that kind of information."
"If you know where the safe is and you know the documents are in 10 boxes in the basement, you are pretty close to the president," he added.
Mulvaney, who served as Trump's chief of staff until Mark Meadows took over that role in March 2020, said that he couldn't float any names because he doesn't know who is in Trump's circle these days.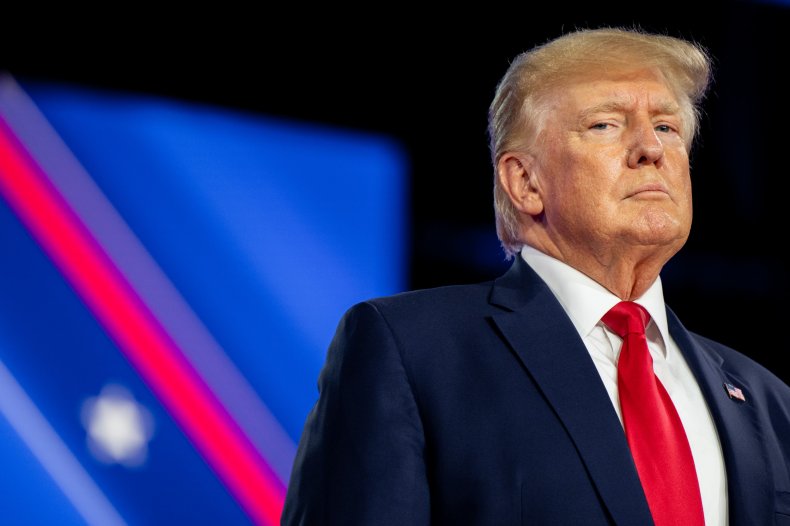 On Wednesday, Newsweek reported that the raid was largely based on information coming from a source who was able to identify which classified documents Trump was still holding onto after leaving office and where the records were located.
Two senior government officials said that the search was deliberately timed to happen while Trump was away in New York.
Agents arrived at his Florida property on Monday and seized about a dozen boxes, according to Trump's lawyer Christina Bobb. It marked the first known search by the FBI of a residence of any U.S. president in connection with a criminal probe.
Back in January, the National Archives retrieved 15 boxes of White House records from Mar-a-Lago that Trump unlawfully took with him when he left office. The search warrant for Monday's raid indicated that the search was tied to possible violations of laws related to the handling of classified material, the two government sources said.
On Thursday, Mulvaney joined Republican calls for the Justice Department to be more transparent in its investigation, but he added that Trump "probably should" release the search warrant as well as the itemized list of what was taken from Mar-a-Lago.
"Maybe the best thing for everybody to do right now, in order to calm things down and sort of reset the playing field, is for Trump to come forward with the search warrant that he received and the receipt of the documents that were taken, and the DOJ to come forward with the affidavit that they swore out to a judge," he said.