Mike Lindell Complains He Can't Access His Money After His Phone Was Seized
MyPillow CEO Mike Lindell recently complained that he no longer had access to accounts that allowed him to transfer money between businesses after his phone was confiscated by the FBI.
While speaking to Steve Bannon on his War Room podcast, Lindell said he runs multiple businesses through his phone.
Lindell also said he would almost prefer to be arrested by the FBI than have his phone confiscated.
A clip of this has since gone viral on social media after being posted by the Patriot Takes Twitter page. The video has been viewed more than 125,000 times since being posted on Monday.
Lindell's comments come following his announcement last week that he and his team would be suing the FBI and the United States government over the phone seizure.
Speaking on the podcast, Lindell said: "[The FBI] didn't care that [I run my entire business off of my phone]. Not only do I run five businesses off of it, I don't use a laptop, I don't use a computer, everything was on that phone."
"There were files on that phone that you can't get through the cloud that were passwords," Lindell said. "Some of those passwords allow me to wire money from different accounts back and forth. I need to look those passwords up in those files, I can't get to those, Steve., I can't get anything."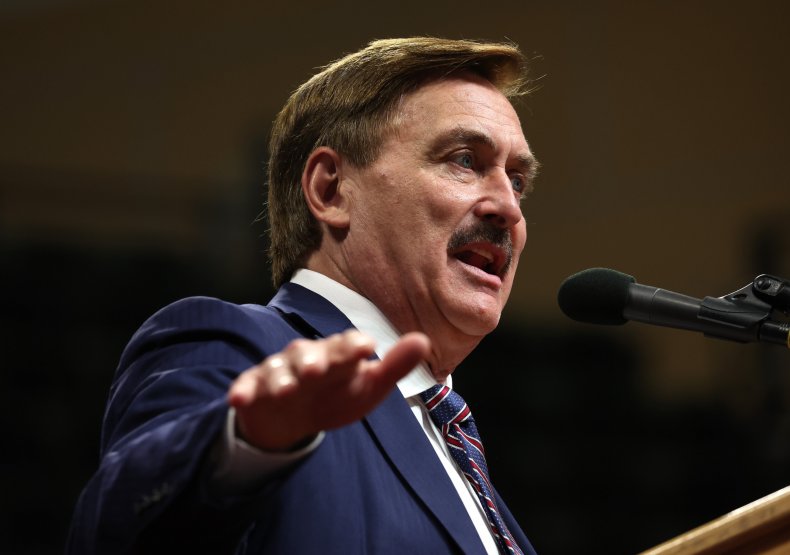 "Then I've got media out there going 'I called Mike on his phone number, and he must have got his phone back'," he added. "No, I took the number and transferred it from the carrier to another phone but the phone is blank, it's missing all these things. I would almost rather they arrested me than took my phone."
Lindell gave details of the confiscation by the FBI days after it happened on his The Lindell Report podcast.
Lindell said it happened at a Hardee's fast-food location in Iowa. He said that he attempted to keep his phone but eventually turned it over to the FBI agents on advice from his lawyer.
Lindell also said that the FBI agents he spoke to asked about Dominion Voting Systems, which he previously criticized for claims about the 2020 election being rigged.
According to Lindell, he was also questioned about his relationship with Mesa County, Colorado Clerk Tina Peters, who was indicted on allegations of election tampering.
While speaking with the St. Paul Pioneer Press in Minnesota after his phone was seized, Lindell said that he was informed by FBI agents that the seizure was "not about January 6."
Newsweek has reached out to Lindell for comment.