Mike Pence Leaves Colts Game After NFL Players Take A Knee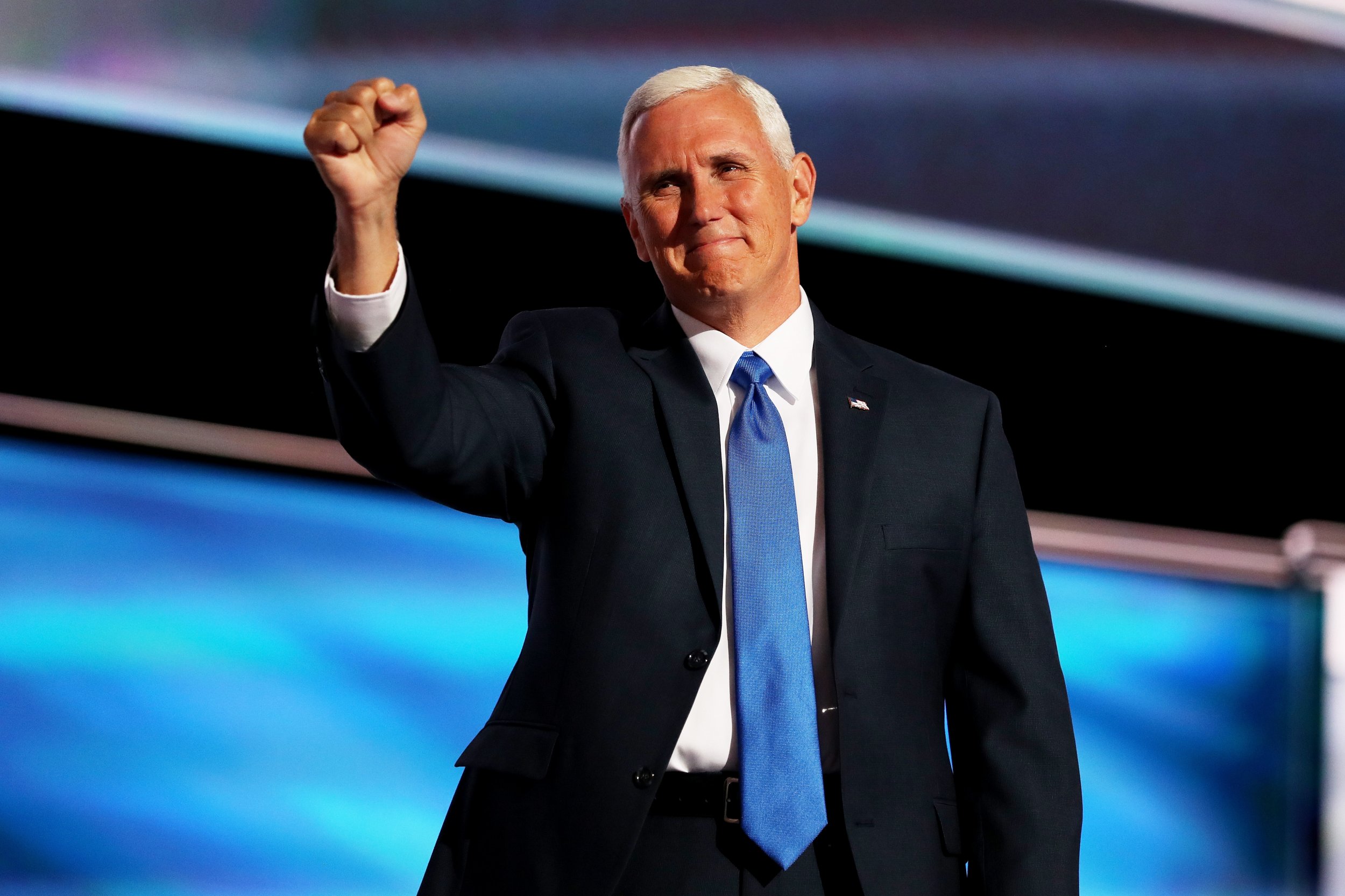 Vice President Mike Pence walked out of a Colts game after NFL players chose to kneel during the national anthem to protest police brutality against African Americans.
The Republican had posted a picture of himself ahead of Sunday's game, stating he was there to honor the career of former quarterback Peyton Manning, whose No. 18 jersey is being retired by the Indianapolis Colts.
However, after members of the San Francisco 49ers appeared to take a knee during the national anthem, in part of an ongoing protest by NFL players against racism, the vice president left the stadium.
In a post on social media, Pence confirmed he had left after the protest took place, missing the game, because he believed the actions of the players disrespected the flag.
Sharing a statement on Twitter, Pence said: "I stand with ‪@POTUS Trump, I stand with our soldiers, and I will always stand for our Flag and our National Anthem."
"I left today's Colts game because President Trump and I will not dignify any event that disrespects our soldiers, our flag, or our national anthem," his statement said.
"At a time when so many Americans are inspiring our nation with their courage, resolve and resilience, now, more than ever, we should rally around our flag and everything that unites us. While everyone is entitled to their own opinions, I don't think it's too much to ask NFL players to respect the flag and our national anthem. I stand with President Trump, I stand with our soldiers, and I will always stand for our flag and our national anthem," he added.
Donald Trump has made his feelings about the NFL protests clear, previously suggesting they should be fired for failing to stand during the anthem.
In a speech during a rally in Alabama on September 22, Trump told the crowd: "Wouldn't you love to see one of these NFL owners, when somebody disrespects our flag, to say, 'Get that son of a bitch off the field right now, out, he's fired. He's fired," also suggesting on social media that fans should leave the stadium if they object to the protests—something Pence clearly took heed of.