Mike Pompeo Vows 'North Korean Economy Will Shrink This Year' After Trump Hailed Nation's 'Great Economic Potential'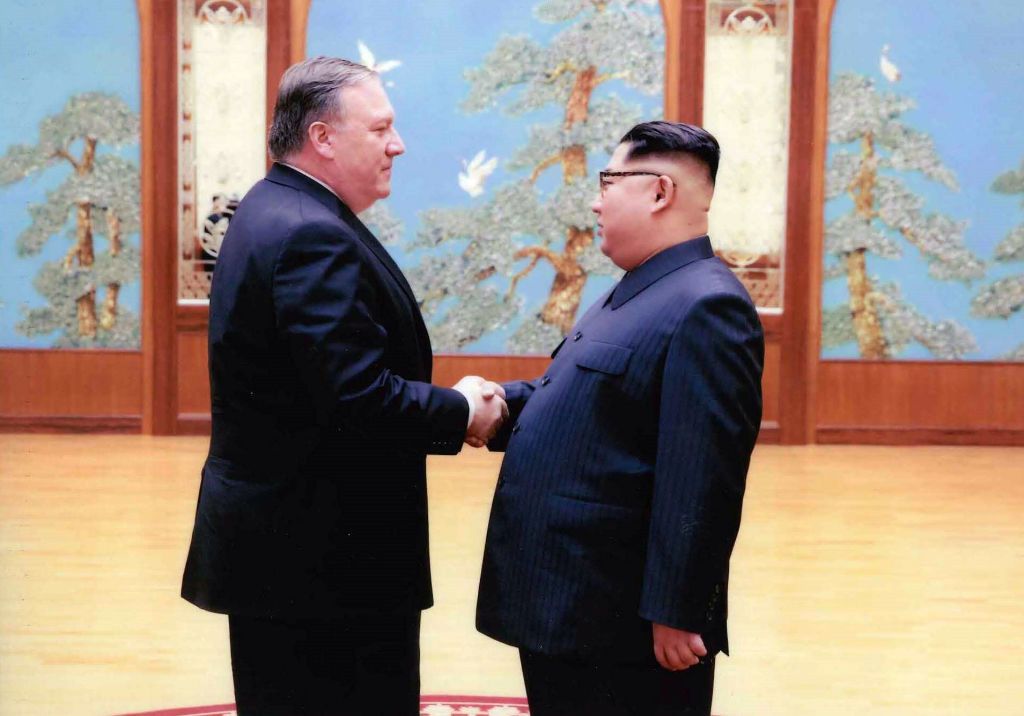 Secretary of State Mike Pompeo vowed Wednesday that United States–led measures to target North Korea would have a major negative economic impact.
"The North Korean economy will shrink this year," Pompeo said firmly as he answered questions during a hearing of the Senate Foreign Relations Committee. He made the comment as he pushed back against concerns voiced by Senator Jeff Merkley, an Oregon Democrat, that President Donald Trump's administration had eased pressure on the reclusive nation.
Trump had previously expressed optimism about the "great economic potential" of North Korea. "The potential is AWESOME, a great opportunity," the president tweeted in late February. He made a similar comment in January, saying that "North Korea possesses great economic potential!"
Although Trump has now held two face-to-face meetings with North Korea's Chairman Kim Jong Un in an effort to push toward complete denuclearization of the country, reports suggest that little progress has been made. A March report by The New York Times cited analysts who said North Korea had begun rebuilding key missile test facilities. At the end of January, Director of National Intelligence Dan Coats told the Senate Intelligence Committee that the U.S. intelligence community's assessment showed that it was not likely Kim would denuclearize his country.
"We currently assess that North Korea will seek to retain its WMD capabilities and is unlikely to completely give up its nuclear weapons and production capabilities because its leaders ultimately view nuclear weapons as critical to regime survival," Coats said at the time.
Regardless, Trump has repeatedly praised what he says is his positive personal relationship with Kim. Last year, the president even said that he and the North Korean leader "fell in love." Critics have slammed Trump's praise for Kim, pointing out that the North Korean regime continues to oversee some of the world's worst human rights abuses.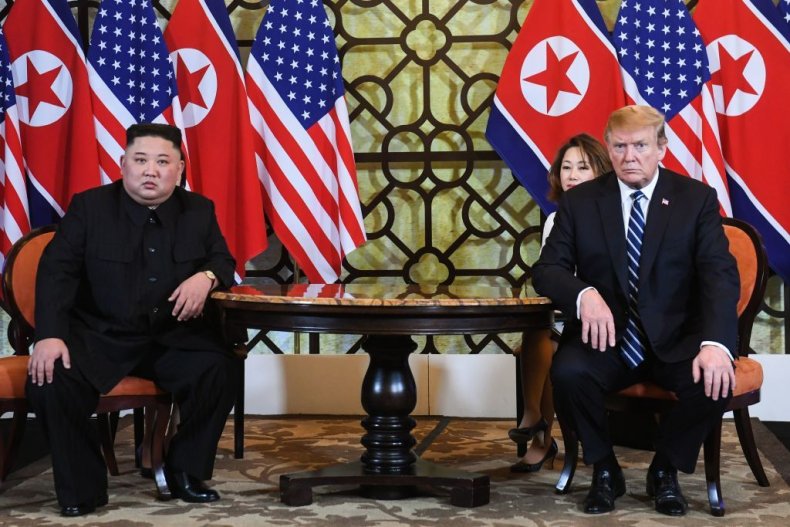 But Pompeo insisted in his Wednesday testimony that the Trump administration remained serious about pressing North Korea to completely denuclearize. He pointed out that the U.S. has maintained harsh sanctions on the country, despite pushing for direct diplomacy with Kim. The secretary also said that Kim had committed to denuclearization, despite evidence to the contrary.
"Yes, he [Kim] has made the commitment to me," Pompeo said in answer to a question about negotiations. "He has made the commitment to the president, and it's in writing," the secretary added.
When pressed as to whether the administration would consider lifting sanctions on North Korea before full denuclearization occurred, Pompeo said he wanted to "leave a little space" for the possibility of the partial easing of punitive measures. He affirmed, however, that sanctions would remain largely in place as long as Kim's regime remained a nuclear threat.