Mike Tyson Plane Fight Prompts Question of Boxers Registering Hands
After former heavyweight champion Mike Tyson reportedly got into an altercation with a passenger on a JetBlue flight on Wednesday, some on social media discussed whether the ex-professional boxer had been required to register his hands as weapons.
"Wait, aren't Mike Tyson's hands registered as 'deadly weapons'? AND he did this on a plane???!!!!" Twitter user @_RebeccaJB_ wrote.
"It used to be that a prize fighter's hands were considered deadly weapons. Not sure if that is still the case. Regardless, never annoy Mike Tyson," tweeted user @JimLockardWine.
But the idea that professional fighters are obligated to register their hands is a myth.
Steven Bash, a California-based attorney, said in an interview with Newsweek that there is no requirement for boxers or mixed martial arts fighters to register their fists or other parts of their bodies.
"Legally, there is no obligation whatsoever, and it would be a pure myth," said Bash, who has represented professional fighters.
TMZ first reported on the video appearing to show Tyson repeatedly punching a fellow plane passenger in the face on a plane in San Francisco on Wednesday evening. On Thursday, a 2020 social media post from Tyson about punching people in the face resurfaced amid the latest news.
Bash noted, though, that someone with a background as a fighter could potentially be held to a "higher standard" in court and charged with a "higher level of crime" in the event that they injure someone—"such as an assault with a deadly weapon as opposed to just a simple assault."
"If the knowledge that they may have of their abilities to injure someone to a greater degree was to come out, they could be subject to a heightened level of charge or crime, as opposed to just a regular person that, let's say, gets into a street fight or a bar fight or whatever the case may be," Bash said.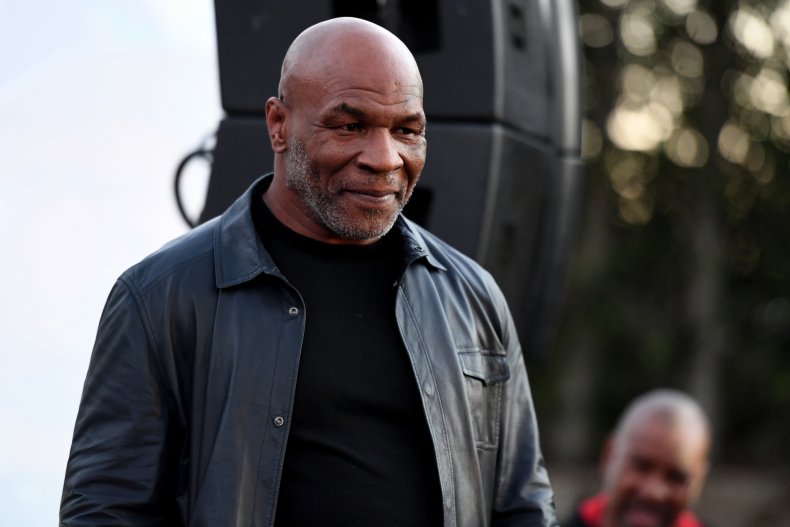 According to MMAHive.com, the myth that boxers have to register their hands comes, in part, from heavyweight boxing champion Joe Louis, who competed professionally from the 1930s to the early 1950s, and "was one of the boxers of his time to bring a police officer to the weigh-ins and have his hands registered as 'deadly weapons' before the fight."
"It was all a big publicity stunt! And it worked. We're still using this idea today even though it's a complete myth," a post on MMAHive states.
Citing witness accounts regarding Wednesday's incident, TMZ reported that Tyson spoke with the excited fan and posed for a selfie with him before eventually requesting that he calm down. However, after the fan continued to talk to him, Tyson allegedly turned around and punched him before walking off the plane.
In a statement to Newsweek, Tyson's representatives said: "Unfortunately, Mr. Tyson had an incident on a flight with an aggressive passenger who began harassing him and threw a water bottle at him while he was in his seat."