Military Can No Longer Prevent HIV-Positive Members From Becoming Officers
The U.S. military must now allow HIV-positive soldiers to become officers, a judge ordered Wednesday, reversing policies that previously blocked the promotion.
U.S. District Judge Leonie Brinkema's order resolved a 2018 lawsuit by granting the plaintiff's motion for summary judgment, Bloomberg reported. The summary judgment allowed the plaintiff to secure a win in the case without it going to trial.
A military HIV policy that was overturned in December once prevented recruits who tested positive from enlisting in the armed forces altogether. Those who tested positive after enlisting faced several restrictions that made it difficult for them to serve in certain positions and be deployed to combat zones.
"Recognizing that appropriately managed HIV is a chronic condition with little to no effect on a person's overall health or daily activities and that merely being HIV-positive is no impediment to safely deploying and performing as a member of the U.S. military, the court has issued one of the strongest judicial rulings in over two decades for people living with HIV," Scott Schoettes, part of the legal team at Lambda Legal that led the case, said in a statement.
The suit, which named the U.S. Department of Defense as a defendant, was filed on behalf of National Guard sergeant Nick Harrison. Harrison alleged in the lawsuit that the military's HIV policy breached the Constitution's equal protection clause because it blocked him from becoming a military lawyer in the Judge Advocate General's Corps, according to the complaint from 2018.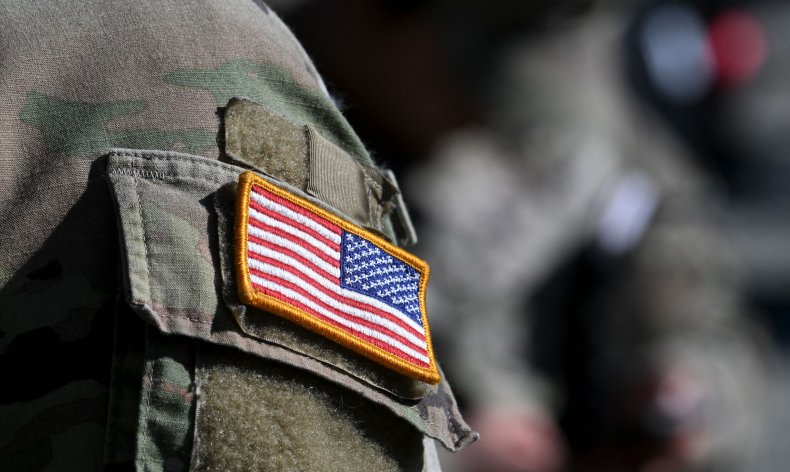 The Judge Advocate General's Corps defends the U.S. Army and soldiers in legal matters and provides legal advice, according to the U.S. Army website. Harrison needed to be commissioned as an officer in order to take the position, but the military's HIV policy prevented him from doing so, The Washington Post reported.
The complaint said that Harrison was diagnosed with HIV after two tours of duty in Afghanistan, at around the same time that he passed the bar exam. Through antiretroviral therapy, Harrison was able to get his HIV "completely under control" and his physical capabilities were not impacted in any way.
"A few years later, when he was selected to fill a position as an attorney in the Judge Advocate General Corps for the D.C. National Guard, Sgt. Harrison discovered that outdated military policies regarding people living with HIV would prevent him from being commissioned as an officer and from filling this position based in Arlington, Virginia," the complaint said.
The lawsuit alleged that the military's policy did not reflect the scientific and medical advances in HIV treatment, which "should have resulted in an overhaul of military policies related to people living with HIV."
"Instead, the Department of Defense and the Army maintained the bar to enlistment and appointment of people living with HIV, as well as the restrictions on deployment, when they revisited these policies in recent years," the complaint said.
Brinkema said in the summary judgment order Wednesday that the case's defendants were "enjoined from denying the application of Nicholas Harrison and any other asymptomatic HIV-positive service member with an undetectable viral load to commission as officers because they are classified as ineligible for worldwide deployment."
"It's profoundly emotional to know that all service members with HIV will now be able to serve and defend our country without discrimination," Harrison said in a statement. "I'm incredibly pleased with the court's decision, and it's very reassuring to hear the court recognize that these policies are irrational and based on outdated stereotypes and stigma."
Lambda Legal senior attorney Kara Ingelhart also applauded the ruling, saying that it "knocks down the barrier preventing people living with HIV from commissioning and brings an end to the military's on-going discrimination against the approximately 2,000 service members currently serving while living with HIV."
Newsweek reached out to the U.S. Department of Defense for additional comment.
Update 4/7/22, 5:12 p.m. ET: This story was updated with statements from Lambda Legal's Scott Schoettes and Kara Ingelhart.
Update 4/7/22, 3:25 p.m. ET: This story was updated with additional information.
Update 4/7/22, 2:35 p.m. ET: This story was updated with additional information and background.