'A Million Little Things' Season 5: When It Returns in 2021 and How To Watch Online
A Million Little Things is about to return for 2021, three months after the ABC show was last on air. The remaining episodes are set to be full of drama, with Maggie (played by Alison Miller) back in Boston and bound to cause trouble for Gary (James Roday Rodriguez). Episodes of AMLT are set to air on Thursdays on ABC, with episodes then available to watch online.
When does A Million Little Things return in 2021?
AMLT Season 3, Episode 5, with the title "Non-Essential," is set to air on Thursday, March 11 at 10 p.m. ET / 9 p.m. CT.
The remaining 13 episodes of the 18-episode season, meanwhile, will air weekly in the same timeslot, directly after new episodes of Station 19 and Grey's Anatomy.
How to watch A Million Little Things Season 3 online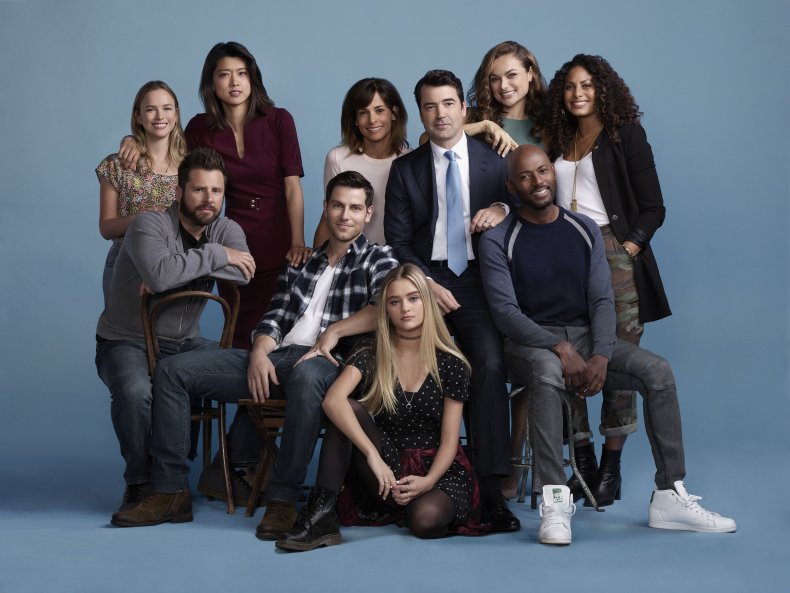 The day after airing on ABC, episodes of A Million Little Things come to the ABC website, app and Hulu. This means that episodes should be available weekly on Friday mornings.
Viewers who want to catch up on the Season 3 episodes they miss can currently catch them all on both Hulu and ABC. However, episodes of Hulu expire after a certain time (the first two of Season 3, for example, expire on March 12), so ABC may be the best place to go—especially as viewers can watch shows for free with ads there.
For viewers who want older episodes of the show, Hulu is the place to go. The streamer has Seasons 1 and 2 in full ready for subscribers to watch now. After a 30-day free trial, Hulu costs $5.99 a month with ads (or $59.99 a year) or $11.99 a month without commercials.
The service also offers a bundle with the $5.99-a-month Hulu, Disney+ and ESPN+ together for $12.99 a month—though the price is increasing to $13.99 a month on March 26.
What to expect from A Million Little Things Season 3
The remaining episodes of the season see coronavirus come to the world of AMLT. The synopsis for the next episode reads, "As COVID-19 becomes more widespread across the U.S., Boston goes into lockdown, putting Rome's movie in jeopardy and forcing Maggie to return home from Oxford; Eddie's back surgery is canceled."
Speaking of Maggie's return to TVInsider, Rodriguez teased: "That'll get messy. Gary has semi-good intentions but he doesn't know how to get anything right. There'll be a domino effect of poor choices that lead to more poor choices. It's going to get worse before it gets better."
A Million Little Things Season 3 airs Thursdays at 10 p.m. ET / 9 p.m. CT on ABC.