Breitbart News Editor Milo Yiannopoulos Talk Canceled at Berkeley After Student Protests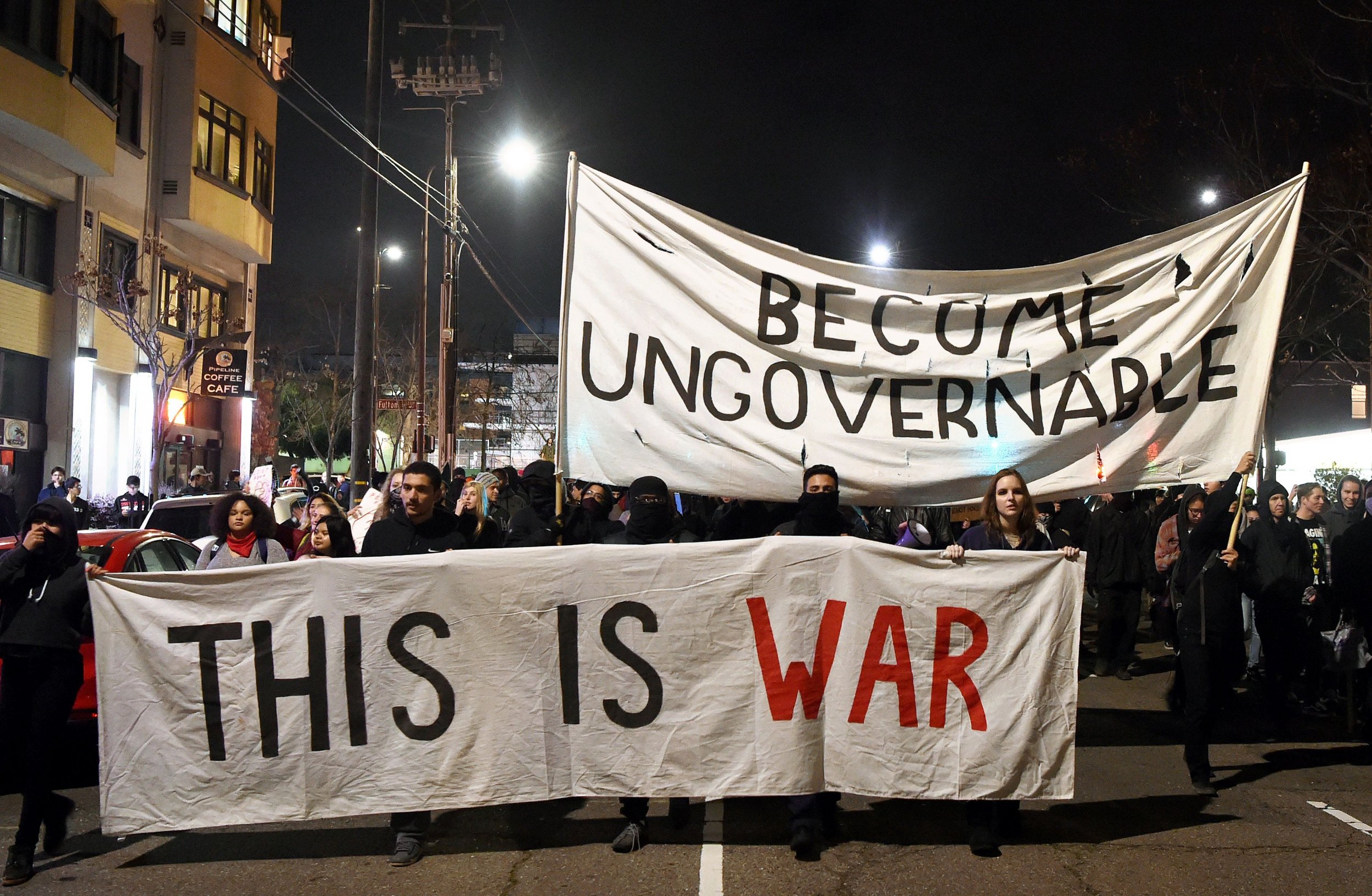 The University of California canceled a talk by Milo Yiannopoulos, an editor of the right-wing Breitbart News site and vocal supporter of President Donald Trump, after students protested on Wednesday.
The campus was put on lockdown as hundreds of protesters demonstrated against Yiannopoulos' scheduled talk, which was later canceled.
Read more: Milo Yiannopoulos gets schooled at Berkeley: Ferocious protests greet right-wing provocateur
The demonstrations began peacefully but escalated as the day went on, with some students smashing windows at the hall where Yiannopoulos was due to speak, the campus being put on lockdown and riot police firing tear gas, the BBC reported.
Yiannopoulos, a British journalist who has been outspoken in his support for the Republican U.S. president, posted on his Facebook page that he had been evacuated after "violent left-wing protesters" disrupted the preparations for the event. "The Left is absolutely terrified of free speech and will do literally anything to shut it down," he said.
The event was organized by Berkeley College Republicans. A spokesman for the group, Pieter Sittler, said that while they didn't agree with all of Yiannopoulos' views, he "gives a voice to repressed conservative thought on American college campuses."
A statement by UC Berkeley said that the protests constituted an "apparently organized violent attack and destruction of property" led by "150 masked agitators" who disrupted peaceful demonstrations. The statement said that university officials had gone to "extraordinary lengths" to plan the event and that they regretted that the violence had "interfered with the exercise of First Amendment rights on a campus that is proud of its history and legacy as the home of the Free Speech Movement." The First Amendment of the U.S. Constitution protects the freedom of speech.
Yiannopoulos has been criticized for his views and was permanently banned from Twitter in 2016 after leading a campaign against Leslie Jones, a black actor who starred in the 2016 Ghostbusters remake, which escalated into racist and sexist abuse.
The journalist's high school, Simon Langton Grammar School for Boys in Canterbury in southern England, canceled a talk by Yiannopoulos scheduled for November 2016 after school officials consulted the Department for Education Counter-Extremism Unit.