Justine Damond Shooting: Minneapolis Police Officer Mohamed Noor Charged With Murder
A Minneapolis police officer was charged with murder in the shooting death of 40-year-old Justine Ruszczyk Damond, a woman who had called for help over a possible sexual assault near her home in July 2017.
Mohamed Noor turned himself in on Tuesday, Minnesota's Star Tribune reported, several months after he allegedly reached over his partner in their police cruiser and fired his gun into the dark, fatally wounding Damond in the abdomen.
According to Minnesota court records, Noor, 32, was charged with third degree murder and second degree manslaughter in connection to the shooting.
His attorney information was not immediately available.
Noor and his partner, Matthew Harrity, had arrived on the scene after Damond, an Australian-born Minneapolis resident, called 911 close to 11:30 p.m. the night of the shooting to report a possible rape taking place in the alley behind her home. Damond approached the police car on the driver's side, where Harrity was sitting when the officers arrived. That's when Noor allegedly fired—across his partner.
Reports said the officers heard a noise and were startled before they drew their weapons.
The police officers did not have their body cameras turned on at the moment of the shooting.
They reportedly performed CPR on Damond as they waited for help to arrive.
"A person sitting in a passenger seat of a squad car takes a gun, hears a noise, maybe sees some object," Hennepin County Attorney Mike Freeman said during a press conference Tuesday about the charges, according to the Star Tribune. "He reaches across in front of his partner, shoots a gun at an object that he can't see. That's evidence of a depraved mind in my view."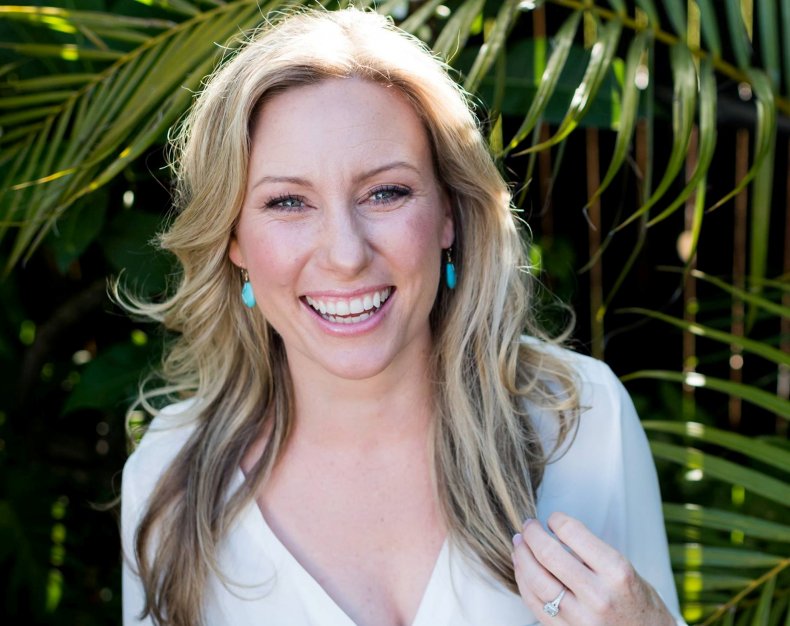 The "depraved mind" is a reference to the third-degree murder charge, which is described in Minnesota law as someone unintentionally causing another person's death "by perpetrating an act eminently dangerous to others and evincing a depraved mind, without regard for human life." It carries a maximum 25-year sentence.
Second-degree manslaughter is defined as an act of "culpable negligence whereby the person creates an unreasonable risk, and consciously takes chances of causing death or great bodily harm to another."
The criminal complaint, posted online by the Star Tribune, said that before the fatal shot was fired, Harrity heard a voice and then a "thump," and saw the head and shoulders of a person outside his window.
"He was not able to articulate what the noise was" and could not identify who the person was, according to the complaint. He pulled out his gun and held it to his chest, pointing downward. "He said that from the driver's seat he had a better vantage point to determine a threat than Officer Noor would have had from the passenger seat."
After the shot, Harrity said in the complaint, Noor's right arm was extended in his direction. Harrity then saw the woman and her hands, put his gun away and got out of the car, telling Noor to put his own gun back in the holster as the partner exited the vehicle.
Police Officers Federation of Minneapolis President Bob Kroll said in a statement on the police union's Facebook page Tuesday afternoon, "The Federation isn't privy to the details of the criminal case and cannot comment on specifics of the case. We recognize the tragic shooting of Justine Damond has greatly impacted, not only her family and friends, our membership, but also our community. We respect the criminal justice process and wait for the case to proceed before making further comment."