Minor Shot Dead at 13-Year-Old's Birthday Bash Attended by Over 150: Police
Police in Fairfield, Connecticut, say that a minor was fatally shot Saturday night at a birthday party for a 13-year-old at a banquet hall where 150 to 200 people were in attendance.
Officers responded to the banquet hall at around 10:30 p.m. and found a minor in a hallway who was unresponsive, the Fairfield Police Department wrote in a statement posted to Facebook. The victim was taken to a hospital where he died from his injuries.
Police also learned that another victim of the shooting, who is now in stable condition, was taken to the hospital and suffered a gunshot wound to the jaw.
The police department said that according to a preliminary investigation, a "large party" was being held at the banquet hall, which had been rented out.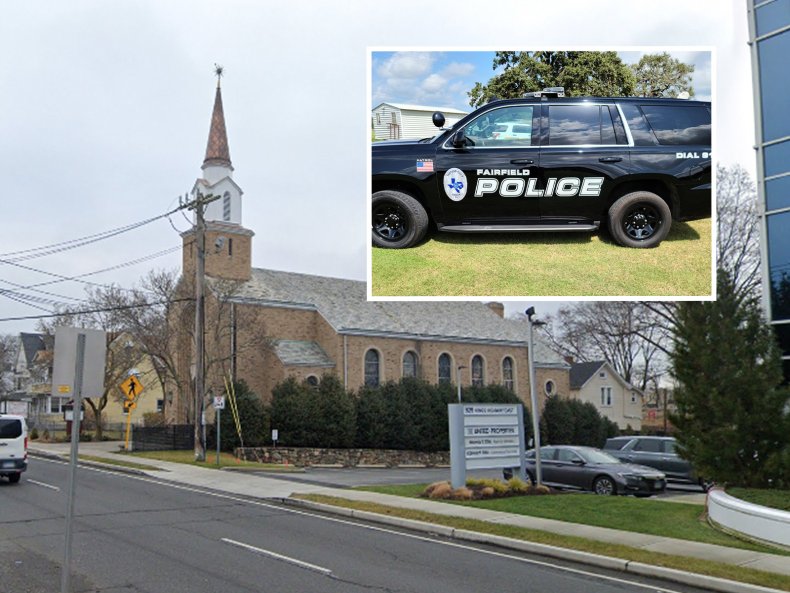 "A physical fight began and a single gunshot was heard causing several people in the banquet hall to disperse to the street," police said.
In addition to the people who were shot, three others "sustained minor injuries that were not related to gunfire" as people exited the party. Police said that a single gunshot caused both of the injuries that sent the victims to the hospital.
"This was an isolated incident, which all of the evidence indicates that the suspect knew the victim and fled the scene shortly after the shooting," police added.
Police said there were between 150 and 200 people attending the party, according to NBC Connecticut. The police department added that it is working to get nearby surveillance video to help in its investigation.
Newsweek has reached out to the Fairfield Police Department for comment.
In a separate incident last month, police in Chesterfield, Virginia, said a shooting at a "large party" killed one person and left seven others injured. During the incident, six people were shot and two others experienced "non-firearm related injuries."
"The five other shooting victims, who appeared to have non-life threatening injuries, had left the scene and gone to area hospitals and other locations before police arrived. The investigation indicates the two victims with non-firearm related injuries were struck by a vehicle as they fled from the shooting," police said in a statement at the time.
Also last month, police in Seattle said two people were killed when someone opened fire into a crowd who were celebrating a teenage girl's birthday party.
"It's such an unfortunate and tragic event. This was at a quinceañera so they were celebrating a 15-year-old coming into life, " Seattle Police Department Chief Adrian Diaz said at the time. "To have two dead here is such a tragedy."
In Georgia in May, multiple teenagers were injured and one was killed after gunfire broke out at a graduation party with at least 200 people in attendance.