Kansas Missile Silo Built to Resist a Nuclear Attack Has a New Owner
The real estate market is a booming industry, with micro-apartments in cities to sprawling country ranches going up for sale every day.
But what could be one of the most unique listings across America has captivated the imagination of thousands, after a decommissioned missile silo went up for sale.
The sprawling site in Abilene, Kansas, boasts more than 6,900 square feet of space set on 11 acres, according to the listing, along with outbuildings.
Realtor John Dautel, from Hirsch Real Estate, who listed the nuclear-proof bunker, explained the silo was commissioned to go into operation in 1960 before being decommissioned a few years later.
He told Newsweek: "So until 1964 it was an active missile site. It was decommissioned in 1964 so there was a five man crew that was below ground with the missile at all times."
The property features the two-story Launch Control Center (LCC), where the crew lived below ground, with the structure built to withstand a nuclear attack.
"There's 1,260 square feet, then right below it they go down to the command center which is where all the action took place," he said, with the total square footage of the LCC 2,520 square feet.
The main structure, where the missiles were housed, extends deep underground, and is accessed via a tunnel.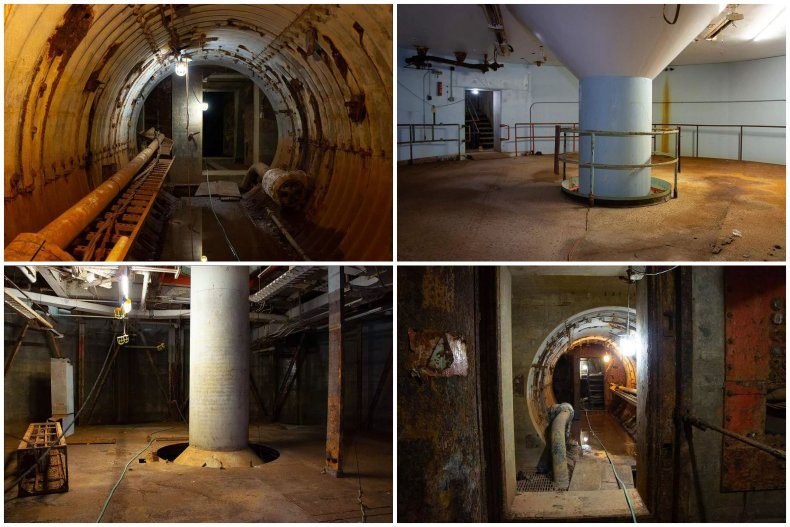 Dautel continued: "So the silo itself is roughly 170 feet but there's also 15 feet below that, so it's basically 185 feet of silo. The concrete at the base is 30 inches, which a lot of people don't know is at the very top where the missile would be launched from, it was over nine foot thick."
The silo once housed Atlas F missiles, with the realtor explaining when it was operational the five-man crew would regularly "bring the rocket up" for inspections.
"Structurally it's sound," Dautel continued, saying: "The silo itself the missile silo itself has about 100ft of water in it at the present time that's the level we're keeping it at, because there's ground water that comes into it through a pipe.
"So we have a pump that keeps it at that level, so it depends what that person wanted to do, if you wanted to drain all that, keep that missile silo space part of your home you would have a you know basically 12 stories to work with."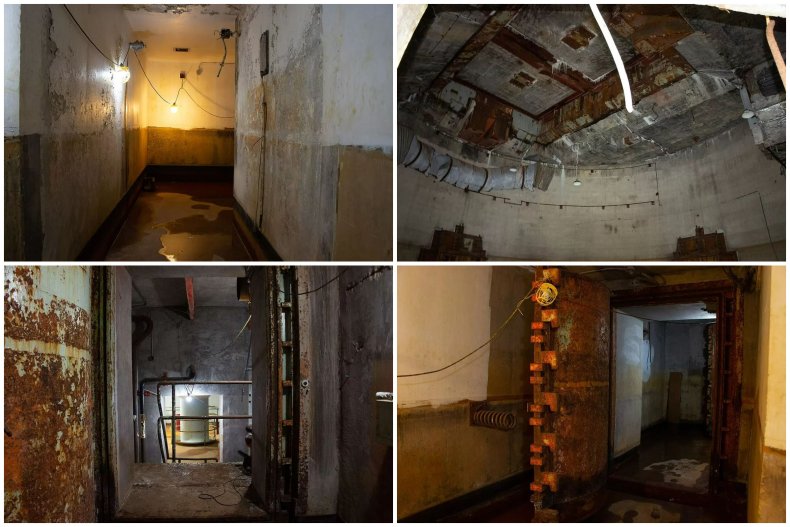 After it was decommissioned, Dautel claimed it sat for a number of years before useful parts were "scavenged" by steel companies, at the request of the government, including the metal frame which once held the missile.
Photos of what's left show an eerie structure which wouldn't look out of place in a horror movie, but Dautel confirmed conditions are quite pleasant inside.
"It's probably 68 to 72 degrees Fahrenheit, it's pretty even temperatures. In Kansas here we can be really cold in the winter and once you enter that stairwell and start going down it just warms up, that's because of the Earth's heat," he revealed.
Dautel said there's been a lot of interest in the silo, on sale since December 2021, which was listed for $380,000. The realtor confirmed to Newsweek it recently went under contract for a figure "very close" to the asking price.
"I've never listed anything like this, it's unique to us," he added.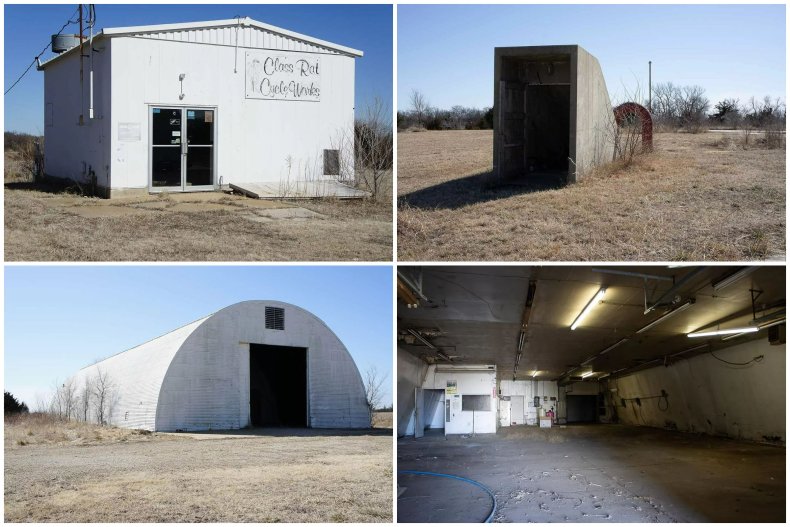 The listing says: "One of America's most unique and SECURE sites is now on the market! This decommissioned Atlas F missile Silo was the first of the Super-Hardened silos designed to survive a nuclear strike! This is perfect for somebody looking for lots of space AND a unique experience.
"On 11 acres of land, this property includes a massive underground missile complex (with electricity, water, redundant force main sewage to the surface facilities), a 4000 sqft Quonset building (with electricity, water and sewer), and a one room store building. Underground, this complex consists of a main missile silo (170 feet underground) and the Launch Control Center."
The silo was shared across social media, with the listing appearing on Instagram account @Zillowgonewild in January, where it amassed nearly 50,000 likes.