Mississippi Governor and Republicans Celebrate 'Confederacy Heritage Month'
Mississippi's Republican governor has declared April "Confederate Heritage Month," following a decades-old and sometimes controversial tradition intended to commemorate the start of the American Civil War.
Governor Tate Reeves quietly signed the proclamation last week recognizing the state's history as part of the Confederacy. The proclamation is the third of its kind signed by Reeves since taking office in 2020. While Reeves said his predecessors have signed similar proclamations for the last 30 years, it sparked familiar controversies.
The proclamation was not posted to Reeves' Twitter or Facebook accounts and his office did not issue a statement announcing it. Mississippi Free Press reported on the proclamation, saying a social media post called the news outlet's attention to how it appeared on the Facebook page of a local chapter of the Sons of Confederate Veterans.
The proclamation begins by stating that April 1861 marked the beginning of the American Civil War "between the Confederate and Union armies, reportedly the costliest and deadliest war ever fought on American soil."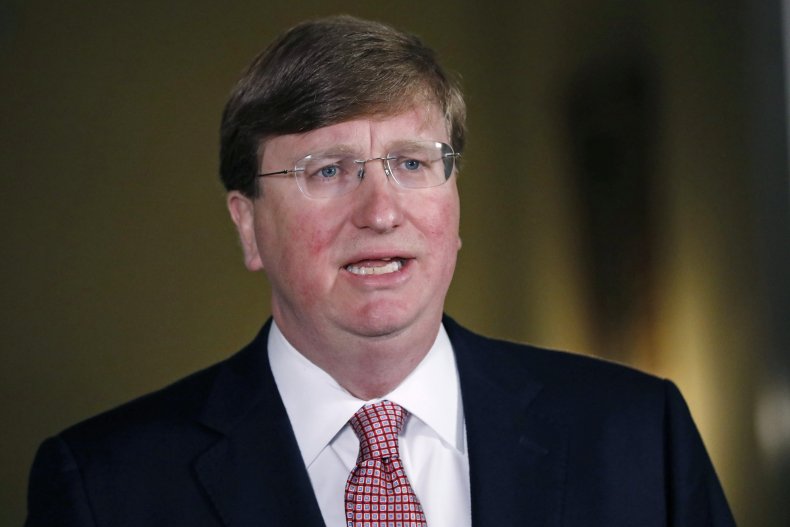 "As we honor all who lost their lives in this war, it is important for all Americans to reflect upon our nation's past, to gain insight from out mistakes and successes, and to come to a full understanding that the lessons learned yesterday and today will carry us through tomorrow if we carefully and earnestly strive to understand and appreciate our heritage and our opportunities which lie before us," reads the proclamation.
The proclamation does not mention "slavery."
Reeves a month earlier signed another proclamation recognizing April as Genocide Awareness and Prevention Month. Announcing the proclamation on Twitter, Reeves decried "the systematic destruction of lives," adding that "genocide has no place in society, and we must do everything we can to prevent it."
The Council on American-Islamic Relations (CAIR) denounced the proclamation.
"It is a national embarrassment that a top elected official would honor the traitors and white supremacists of the Confederacy, while disingenuously promoting 'genocide awareness,'" CAIR National Communications Director Ibrahim Hooper said in a statement. "Governor Reeves obviously needs a large dose of that awareness."
Mississippi recognizes the last Monday of April as Confederate Memorial Day, along with a handful of other Southern states. The state has grappled with its past, with Reeves signing a bill in 2020 mandating the removal of the Confederate symbol from Mississippi's flag. This year, a statue of Theodore Bilbo, a white supremacist politician, was removed from a state House committee room.
However, earlier this month a Mississippi woman was shocked to find a school-sponsored PTO fair selling Confederate flags.
Reeves has sparked controversies after signing similar proclamations previously.
"If I were to have a conversation with the governor, 'Governor, what are we supposed to learn?'" Democratic state Representative Earle Banks told WAPT last year. "'What are you going to teach the white kids versus the Black kids?'"
Reeves' office told WREG News Channel 3 in a statement that for the last 30 years five governors from both parties have signed proclamations recognizing the holiday and April as Confederate Heritage Month.
"Governor Reeves also signed the proclamation because he believes we can all learn from our history," reads the statement.
Newsweek reached out to Reeves' office for comment.