Mississippi Official Urges Caution as 10 Children Put on Life Support With Delta Variant
Update: Mississippi's top health official apologized after posting a tweet that misstated the number of children on ventilators in their battle against COVID-19. State Health Officer Thomas Dobbs on Tuesday tweeted that 12 children were in intensive care units being treated for the virus, with 10 on ventilators. He later posted an update saying that seven children were in the ICU, with two on ventilators. Read the updated story here.
Ten of the 12 children who were in intensive care units at Mississippi hospitals Tuesday morning for treatment of COVID-19 were on ventilators, according to the Mississippi State Department of Health (MSDH).
Thomas Dobbs, the MSDH's state health officer, warned about the gravity of the COVID-19 Delta Variant surge within Mississippi in a tweet that acknowledged several children were on life support.
"Delta Surge - be careful," Dobbs' tweet said. "Now with 12 children in ICU with 10 on the ventilator (life support)."
Accompanying his tweet was a chart showing COVID-19 hospitalizations in Mississippi since last May. A few minutes later, he tweeted a second chart that similarly detailed COVID-19 infections and hospitalizations in the state since December.
The MSDH retweeted Dobbs' comments before posting an update on the state's total number of COVID-19 infections, which has surpassed 325,000 with more than 7,400 deaths since the pandemic began. The health department reported an additional 219 cases and 10 deaths Tuesday and noted more than 30 continuing outbreaks at long-term care facilities.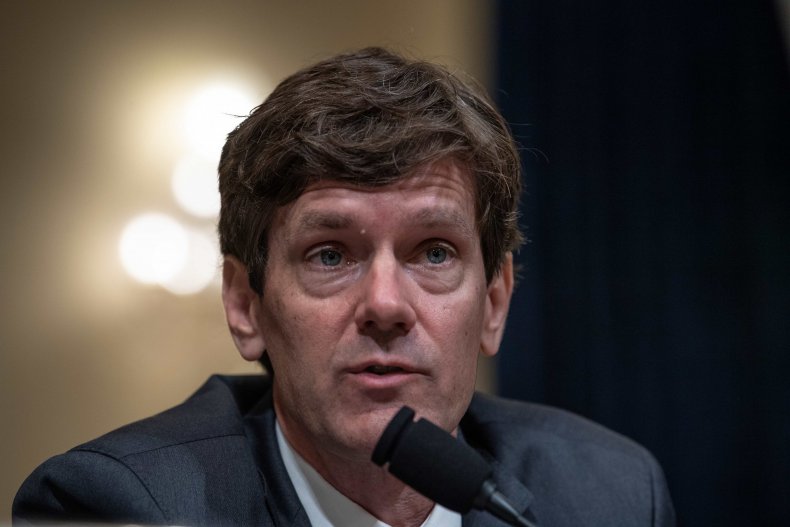 Health officials in Mississippi have advised residents to be cautious and take steps to protect themselves against the virus in recent weeks as the Delta Variant began surging around the country. The variant, which was prominent during the surge of COVID-19 infections in India this spring, is identified by the Centers for Disease Control and Prevention as appearing to have "increased transmissibility."
During a news conference last week, Dobbs identified lags in vaccinations as one of the reasons for health officials' push for older Mississippians and those with underlying health conditions to avoid large gatherings while the Delta Variant remains a point of concern. Though health officials across the country have encouraged Americans to get vaccinated against the virus, Dobbs said he was doubtful there would be a sudden increase in vaccine interest, according to The Associated Press.
Dobbs emphasized the trend of unvaccinated individuals falling ill in a tweet on Monday. "Pretty much ALL cases in MS are Delta Variant right now," he wrote. "Vast majority of cases/hospitalizations/deaths UNVACCINATED."
Dobbs issued another warning about the Delta Variant with a note about individuals who have died after contracting the virus despite being vaccinated, adding, "7% of deaths in vaccinated worrisome—we are allowing too much circulating Delta to reach our most vulnerable."
A blurb on the MSDH website also mentions the variant in its push for eligible Mississippians to get vaccinated. "As the delta variant spreads, the State Health Officer urges all Mississippians 12 and older to be vaccinated," the blurb says. "Those 65 and older or with a chronic medical condition should avoid large indoor gatherings, and anyone who is unvaccinated should wear a mask when indoors in public."
An estimated 31% of the state's residents are fully vaccinated against the virus, with an estimated 35% having received at least one shot, according to a MSDH report updated Tuesday morning.
Newsweek reached out to the MSDH for further comment but did not receive a response in time for publication.