Voter Fraud Worries Lead GOP Chapter to Count 2020 Mail-In Envelopes
A Republican Party chapter in Montana is counting the number of mail-in envelopes received in connection to the 2020 presidential election.
The Missoula County Republican Central Committee agreed to pay up to $5,000 in order to recount mail-in envelopes from November 2020 filed in the county, the Associated Press reported. The count was initiated after a private group not affiliated with the committee said its count indicated that there were about 4,600 more mail-in votes than envelopes used in the election, which was held by mail due to the pandemic.
This count comes amid election-related accusations and skepticism surrounding 2020 vote totals in other states as well. An ongoing battle in Wisconsin began with a report by the state's Republican Party recommending the decertification of the state's 2020 election, something that both Democrats and Republicans have said was unconstitutional. In Pennsylvania, a state court struck down the 2019 law that expanded mail-in voting earlier this year, a decision praised by former President Donald Trump, who has been an outspoken detractor of mail-in voting.
According to the AP, the Montana envelope audit began on Monday and is expected to end on Tuesday. The Montana Election Integrity Project, the private group claiming that its 2021 envelope count fell short of the number of votes cast, published a statement urging the county to undergo a full vote recount.
"A legal challenge should be brought against the Missoula County Elections administrator by the Montana Legislature," wrote the organization in its statement, which called for a full forensic audit of the November 2020 election "to restore the integrity of elections in Missoula County and the state of Montana."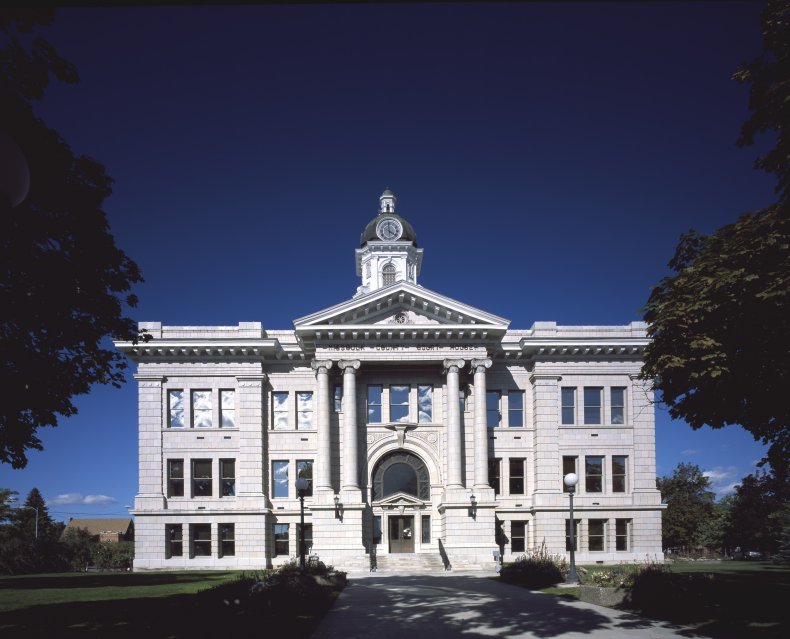 The Montana Election Integrity Project has also claimed that nonprofit organizations financially supported by Facebook founder Mark Zuckerberg helped to influence election results. The MEIP said in a separate report that funds provided by The Center for Tech and Civic Life "tipped the scales to increase turnout in Democrat-leaning counties in swing states."
The envelope count also comes after the Republican majority in the Montana Legislature helped to pass new laws in 2021 changing how Montana residents vote in elections. The new laws ended Election Day voter registration, established requirements for students to provide more identification if they use a student I.D. to register to vote and banned the paid collection of voted ballots, according to the AP. Several groups have argued that the new laws infringe on citizens' rights, setting up challenges currently being heard by District Judge Michael Moses.
Newsweek has reached out to the Missoula County Republican Central Committee for comment but did not receive a response by publication time.
Update at 3/29/22, 5:15 p.m. ET: This story has been updated to include additional information.