This Missouri Jail Is on Sale for $195K—And It Comes With Working Cells
An unusual real estate listing has captured attention this week as the former Cass County Jail in Harrisonville, Missouri, went up for sale.
Real estate agent Paula Voss is behind the property which dates back to the 1960s.
"My friend purchased the jail at an auction two years ago with plans to improve it," Voss told Newsweek.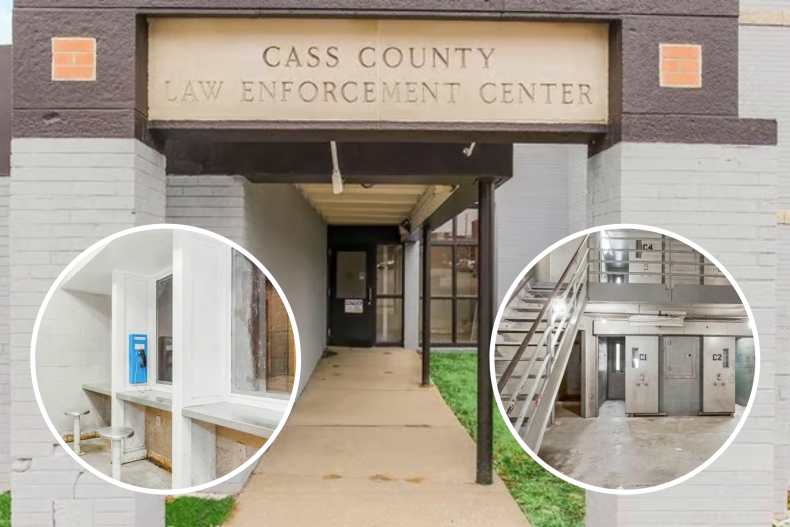 The Cass County jail housed inmates for 40 years but more recently has been used as county storage space.
Now on the market for just $195,000, the lot comprises of over 10,000+ square feet, including over 5,000 square feet of office space.
With 34 intact cells still complete with a toilet and sink across blocks, the building has had some improvements since the initial purchase.
"They have done improvements such as asbestos removal, paint, and clean up," said Voss. "It was used for county storage for years. The jail has been empty for about 20 years. He had a plan for eight residential condos and garages, but decided to list it instead."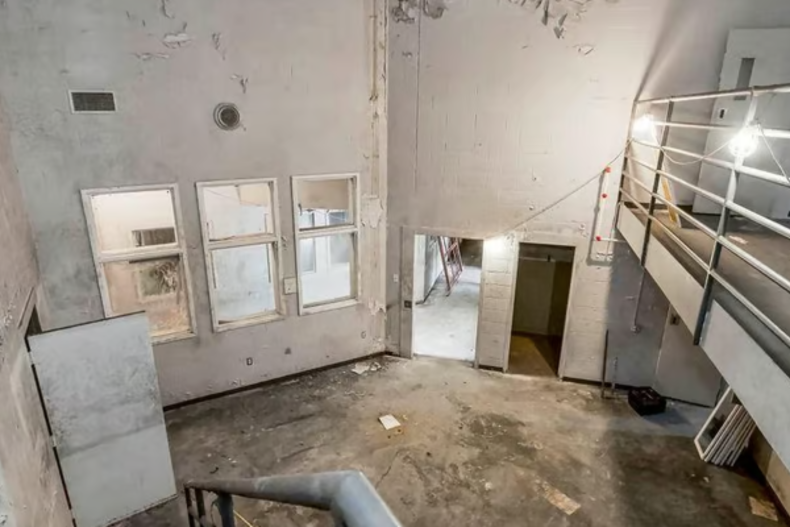 The listing was shared by the famous real estate account Zillow Gone Wild where it captured the attention of the internet.
Now in a series of TikTok videos and shared across social media, many people are pondering what could be done with the building.
"This listing is a jail. A prison," said TikToker @seth.hollingsworth in a video featuring the listing. "It's giving prison vibes. And that's probably because it's a prison."
"As the agent of this listing I honestly had no idea it would go viral," said Voss. "It's been really fun. I saw it on TikTok this morning and I have received over 500 plus enquiries, mostly from out-of-state investors."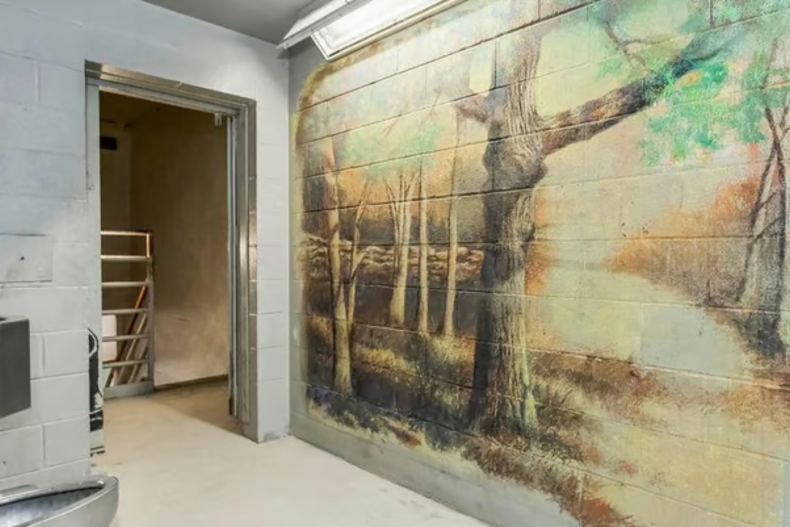 When she first listed the property, knowing how unusual the building was, Voss tagged the Zillow Gone Wild account on Twitter. "Not sure I will do that again," she joked as she explained her phone has been blowing up since with emails and messages. "It's been great exposure for our brokerage, and for the town located just around 40 minutes from downtown Kansas City."
After capturing attention across the world online, the jail has now found a buyer who has a range of ideas for the future including creating a jail-themed entertainment or retail park with the space.
"We are set to close mid-March," said Voss. "I am super excited for my hometown to make something out of this vacant building."
Earlier this year the internet was also wowed when a Tennessee mansion listed for $1.5 million was sold after just a few days despite listing pictures showcasing the serious fire it had recently suffered.