Mitch McConnell Rails Against Using COVID Funds On Baseball Stadiums, Ski Slopes
Senate Minority Leader Mitch McConnell railed against the use of COVID-19 aid funds on projects including ski slopes and pickleball courts on Monday.
During a speech on the Senate floor Monday afternoon, McConnell, a Kentucky Republican, condemned the American Rescue Plan, a $1.9 trillion coronavirus aid package intended to help communities recover from the economic damage of the pandemic.
However, McConnell pointed to several local projects as being examples of what he believes is wasteful spending on projects that do not directly relate to coronavirus recovery.
For example, he pointed to $2 million being spent in Pottawattamie County, Iowa, to purchase a privately owned ski area, $12 million being spent in New York's Dutchess County for renovations of a minor league baseball stadium, and more than $6 million being used to replace irrigation systems at Colorado Springs golf courses, revelations first uncovered by the Associated Press.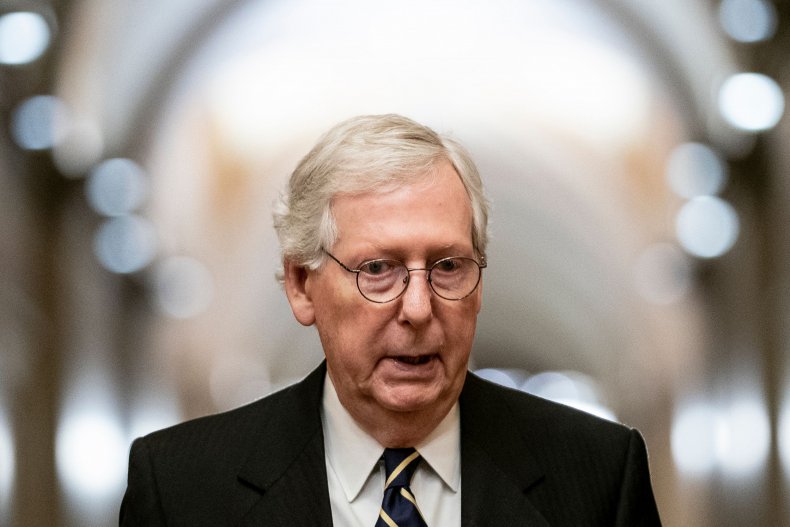 He also pointed to towns using the funds to install pickleball courts in their local parks as a potential misuse of funds.
"If the Hoover Dam and the Lincoln Tunnel are enduring monuments to the New Deal's infrastructure spending, well perhaps pickleball courts will become the lasting legacy of the $1.9 trillion American Rescue Plan," he said.
The rescue plan passed the Senate in 2021, where every Democrat voted for it, without the support of a single Republican. In the House, Maine Democrat Jared Golden and Oregon Democrat Kurt Schrader joined every Republican in opposition.
Despite the alleged misused funds, many uphold the plan as being essential to the economic recovery—pointing to the $1,400 stimulus check, expansion of unemployment benefits, childcare assistance and grants to small businesses as successes.
In January, Treasury Secretary Janet Yellen compared the aid to a "vaccine for the American economy."
"The protection wasn't complete, but it was very strong—and it prevented communities from suffering the most severe economic effects of Omicron and Delta," she said.
Still, watchdogs have alleged that there have been misappropriated funds. Additional projects identified by the AP included tens of million dollars being spent on tourism marketing campaigns, including $120,000 being spent to makeover Alexandria, Virginia's, tourism website.
In Birmingham, Alabama, $5 million was spent to support the 2022 World Games. St. Louis used $1 million to pay child support, arguing that child support stops people from looking for work.
McConnell's office declined to offer further comment beyond the speech when reached by Newsweek.
Newsweek also reached out to the White House for comment.