Senator Mitt Romney, a Utah Republican, joined other key moderate senators in expressing his decision to oppose President Joe Biden's controversial nomination of Neera Tanden to lead the White House Office of Management and Budget (OMB).
Senator Susan Collins, a Maine Republican, and Senator Joe Manchin, a West Virginia Democrat, had already come out publicly in opposition to Tanden's nomination. Collins announced her decision on Monday following Manchin's announcement on Friday.
"Senator Romney has been critical of extreme rhetoric from prior nominees, and this is consistent with that position. And he believes it's hard to return to comity and respect with a nominee who has issued a thousand mean tweets," a Romney spokesperson told Newsweek. The news was first reported by Politico.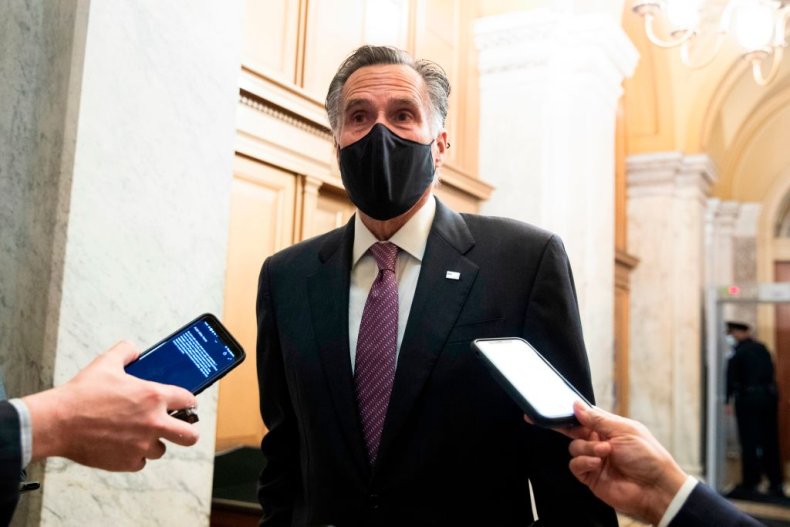 Newsweek reached out to the White House for comment but did not immediately receive a response.
Jen Psaki, White House press secretary, doubled down on the administration's support for Tanden in a Monday morning tweet.
"Neera Tanden=accomplished policy expert, would be 1st Asian American woman to lead OMB, has lived experience having benefitted from a number of federal programs as a kid, looking ahead to the committee votes this week and continuing to work toward her confirmation," Psaki wrote.
Tanden, who leads the Center for American Progress and is closely allied with former Democratic presidential candidate Hillary Clinton, has long received scrutiny and criticism for her divisive presence on Twitter. Ahead of her confirmation hearings, Tanden deleted more than 1,000 inflammatory tweets, according to a report by The Daily Beast.
While Tanden had readily attacked a number of prominent Republicans on social media, she also staunchly criticized Senator Bernie Sanders, a Vermont independent who twice sought the Democratic Party's presidential nomination in 2016 and 2020. During her confirmation hearing, her attacks against the prominent progressive were highlighted by GOP Senator John Kennedy of Louisiana.
"You called Senator Sanders everything but an ignorant slut," Kennedy said. Tanden insisted this was "not true."
Beyond Tanden's controversial social media presence, critics have highlighted concerns about her experience and readiness to lead the OMB.
"Congress has to be able to trust the OMB director to make countless decisions in an impartial manner, carrying out the letter of the law and congressional intent," Collins said, announcing her decision to oppose Tanden's nomination.
"Neera Tanden has neither the experience nor the temperament to lead this critical agency. Her past actions have demonstrated exactly the kind of animosity that President Biden has pledged to transcend," the senator added.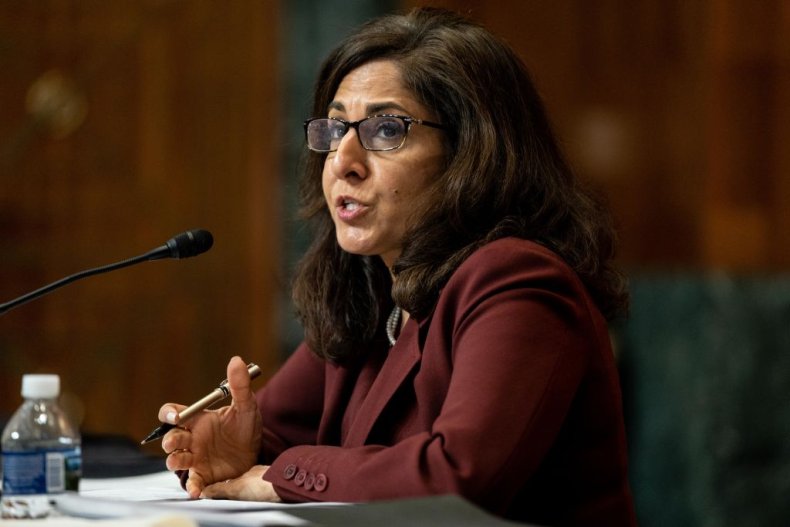 With three prominent moderates coming out against Tanden's nomination, the likelihood of her appointment getting approved appears increasingly remote. With an evenly split Senate—50 to 50—losing Manchin's vote already put Tanden's nomination in serious jeopardy. However, it's unclear how other Republican senators will vote. Senate Minority Leader Chuck Schumer, a New York Democrat, said he was working with the Biden administration to find the votes to push Tanden's nomination through.
"I am working with President Biden to find the extra votes so she can be passed," Schumer told reporters during a news conference on Sunday. "I think she would be a very good OMB leader."