Mitt Romney Urges Olympic Boycott Over China's 'Repression and Brutality'
Republican Senator Mitt Romney called for an "economic and diplomatic boycott" of the Beijing Olympics on Monday, citing China's "repression and brutality."
"As the Beijing Olympic Games approach, it is increasingly clear that China, under the control of the Chinese Communist Party, does not deserve an Olympic showcase," Romney wrote in a New York Times op-ed, "The Right Way to Boycott the Beijing Olympics."
According to Romney, it is too late to relocate the Winter Games, set for February 2022 in Beijing. Current and former politicians have urged the U.S. to boycott the event.
"China deserves our condemnation," Romney continued. He noted that the Chinese Communist Party has pushed back on its agreement to allow Hong Kong self-rule, suppressed peaceful demonstrations, incarcerated journalists and called for genocide against Uighurs and other ethnic minority groups.
Although the Utah senator agreed with the need for a boycott, he said prohibiting American athletes from competing in the Beijing Olympic Games is the "wrong answer." He noted that Olympic athletes have rigorously trained to be at their peak for the 2022 games.
"If an athlete boycott is meant to influence the behavior of the home country or delegitimize its government, it probably won't work," Romney said. He added that when former President Jimmy Carter applied an athlete boycott to the Moscow Olympics in 1980, the result was only "more medals for Russians and dashed dreams for American athletes."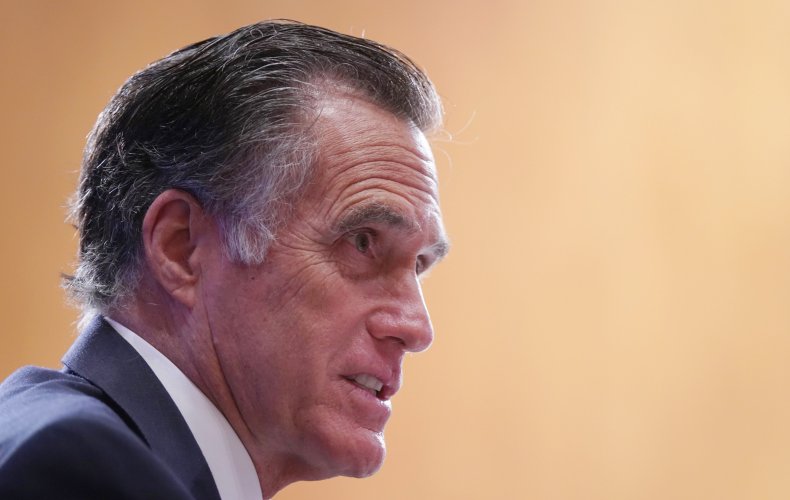 The Republican senator suggested an alternative method, saying that "the right answer is an economic and diplomatic boycott of the Beijing Olympics."
Romney noted that American spectators, aside from the families of the athletes and coaches, should stay home to prevent the U.S. from contributing to the revenue the Chinese Communist Party would gain from the event. He added that American corporations that regularly send groups to the Olympic Games should send them to the U.S. instead.
Romney also called on President Joe Biden to invite Chinese dissidents, religious leaders and ethnic minorities to represent the U.S. at the Olympic Games, rather than the usual American diplomats and White House officials who have represented the nation in the past.
According to the senator, this type of boycott should be done in collaboration with NBC, which Romney says "has already done important work to reveal the reality of the Chinese Communist Party's repression and brutality," and other nations.
"Let us demonstrate our repudiation of China's abuses in a way that will hurt the Chinese Communist Party rather than our American athletes: reduce China's revenues, shut down their propaganda, and expose their abuses," Romney said.
Newsweek reached out to Romney's office for further comment but didn't hear back in time for publication.