MLB Legend's 'Super Drunk' Son Allegedly Tried to Sell Car After Crashing
A man was arrested on multiple charges after allegedly driving over 3.5 times the legal alcohol limit and attempting to sell his damaged vehicle to a local dealership on Memorial Day in Indiana.
The arrested man was Jordon Mattingly, 30, the son of former Major League Baseball player and current Miami Marlins manager Don Mattingly.
An Evansville Police Department arrest affidavit obtained by Newsweek states that authorities received over five calls from concerned citizens, starting at about 4:41 p.m. on Monday.
One 911 call stated that Mattingly allegedly drove his silver Honda CRV into a median on the eastbound Lloyd Expressway, causing what looked like a flat tire. A second caller only about one minute later called 911, reporting that the "smoking" vehicle had allegedly struck a center divider on the same expressway and continued heading eastbound.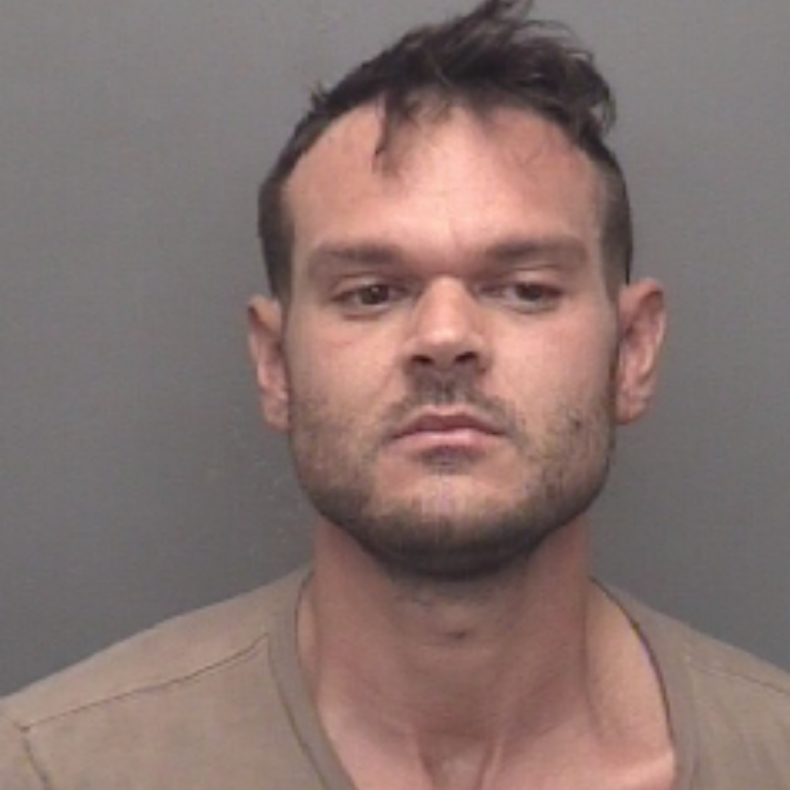 Three more calls at around the same timeframe reported a vehicle driving erratically in the same vicinity. One male individual identified by police as a victim called 911 about 17 minutes after the first call, stating that the driver of a silver vehicle that was missing a front tire and had collision damage had entered a local Honda dealership and was "super drunk."
The victim later told police he allegedly observed Mattingly stumbling when he exited his vehicle outside the dealership. When the victim followed Mattingly, who allegedly reeked of alcohol, he reportedly heard the suspect tell dealership staff, "I want to sell this piece of crap," in reference to his vehicle.
Officers arrived at the dealership shortly thereafter, flagged down by multiple bystanders who alluded to Mattingly allegedly being inside the dealership.
"I observed a gray 2014 Mazda CX5 parked in front of the dealership with a front tire missing and heavy front left side damage," an officer wrote in the affidavit. "An employee escorted me inside the building while stating the male driver had been requesting to sell his vehicle."
When officers made contact with Mattingly, who was sitting in a lounge chair, he allegedly said he was there to buy a car. Officers said they "observed redness and apparent swelling to Mattingly's left forehead, and scratches on his shins indicative he had been involved in a recent motor vehicle accident."
When asked what kind of car he drove, Mattingly reported he drove a light gray Mazda. He also allegedly said he had "one beer" that afternoon before coming to the dealership.
Officers asked about the damage to the vehicle, to which Mattingly allegedly said he had driven over a pothole two days earlier and it caused his vehicle to "explode."
Standard field sobriety tests were not issued due to the suspect's balance, so Mattingly reportedly agreed to a portable breathalyzer test and allegedly blew a 0.291–approximately 3.5 times the legal limit of 0.08.
"Mattingly's speech was slurred, his eyes bloodshot, and his balance poor," police described.
When asked again about how much alcohol he consumed, Mattingly allegedly admitted to having "a lot" and mentioned four beers. When a tow truck was called to get Mattingly's vehicle, officers reportedly discovered a Four Loko can that was three-fourths empty, in addition to two unopened Four Loko cans and an unopened can of White Claw.
After being checked out at a local hospital, Mattingly was transported to the Vanderburgh County Corrections Center. He was charged with two counts of driving a motor vehicle while intoxicated, one count of public drunkenness, and refusal to submit to a chemical test.
In 2009, ESPN reported that Taylor Mattingly, also a son of Don Mattingly, was arrested on misdemeanor charges for allegedly shoving his mother and spitting in her face after receiving an "insulting text message."
Police did not provide Newsweek with further comment.