MLK's Niece Defends Donald Trump Against Racism Accusations: 'All That News Is Absolutely Fake'
Alveda King, the niece of iconic Civil Rights activist Dr. Martin Luther King Jr., told Fox News on Tuesday that claims by Democrats, pundits and activists that President Donald Trump is a racist are inaccurate.
During a Tuesday morning segment of Fox & Friends, King appeared for an interview with the morning show's co-host Steve Doocy to discuss a meeting she and other African American pastors had with Trump at the White House and to comment on the president's recent attacks on Democratic Representative Elijah Cummings and his city, Baltimore. After Doocy played a clip of politicians and analysts criticizing the president and arguing that he is racist, King disagreed strongly.
"All of that news is absolutely fake," King, who formerly served as a representative in Georgia's State House, insisted. She told Doocy that the president told her and the others in their meeting this week that "he cares about all Americans."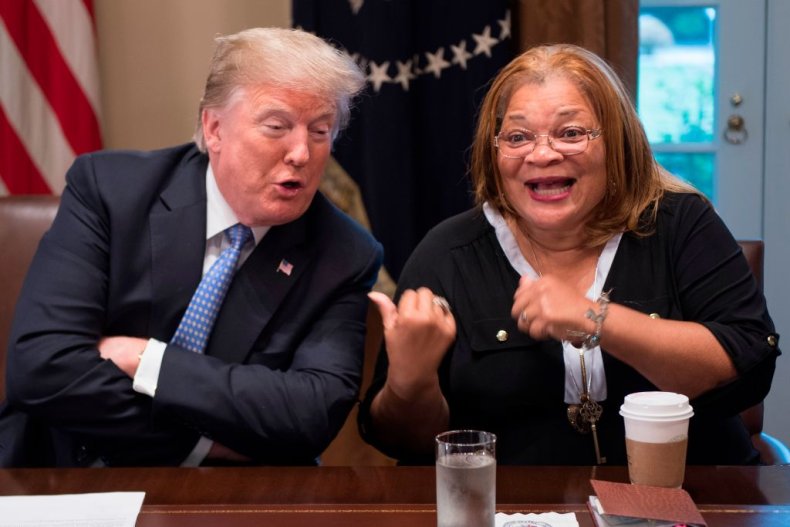 "You know, we all believe the same. That's something the president has said, one race, one human race," King said. "So, he's not a racist, absolutely is not," she continued, "and the programs that he has moved forward, the higher job market is helping African Americans. The criminal justice reform, helping African Americans."
Trump on Saturday lashed out at Cummings, who represents Maryland's 7th District which includes more than half of Baltimore, arguing that the representative's city is a place where "No human being would want to live."
"Cumming [sic] District is a disgusting, rat and rodent infested mess. If he spent more time in Baltimore, maybe he could help clean up this very dangerous & filthy place," the president wrote.
Many Democratic lawmakers and commentators quickly defended Cummings and Baltimore, arguing that the president's remarks were yet another racist attack on a black American leader and an area with a largely minority population. But King disagreed with that assessment, arguing that the president was pointing to real problems.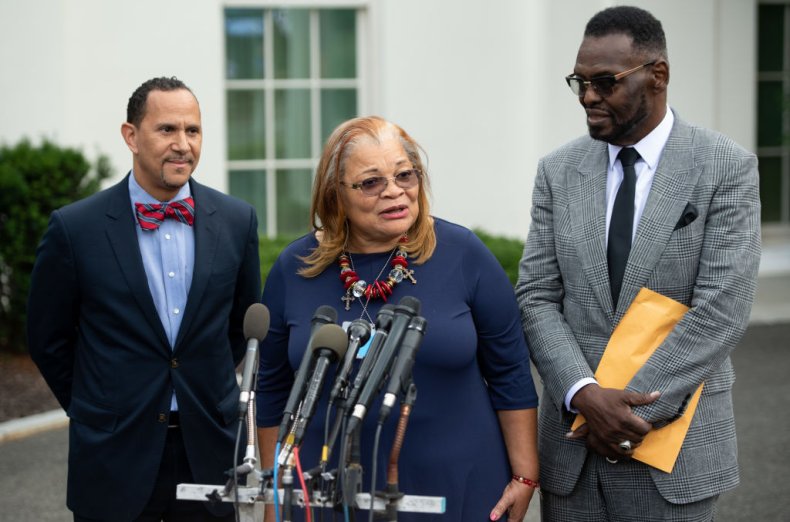 "You look at his [Cummings'] community and you see individuals suffering, you see the community suffering and families suffering," she said.
The conservative Coalition of African American Pastors, which King is a part of, met with Trump on Monday and defended the president against claims that he's a racist. Although critics suggested the meeting was just cover for the president, King told Doocy that was not the case and that the meeting had been planned before his criticism of Cummings.
Bill Owens, the president of the coalition, praised Trump after the meeting, pointing to "the things he's done for the black community, positive things for the black community."