Moldova Avoids Angering Putin as Some Worry It Might Be His Next Target
During a visit to Kyiv this week, Moldova's president of parliament, Igor Grosu, told Ukraine's speaker of parliament that military assistance will not be provided, according to a Thursday report.
The news comes as some experts say that Russian President Vladimir Putin, whose troops invaded Ukraine in late February, could potentially target Moldova next.
"The parliament chairman said that given Moldova's neutral status, we cannot send military equipment to other countries," a spokesperson for Grosu's Party of Action and Solidarity told the Russia state news agency TASS.
Much of the concern of an attack in Moldova stems from comments made by Russian Major General Rustam Minnekayev during an April 22 meeting. CBS News reported that Minnekayev said Russia plans to "take full control of Donbas and southern Ukraine" and open "a land corridor to Crimea" and "give the Russian army access to Transnistria."
Minnekayev further said that the Russian-speaking population in Transnistria, a Moldovan breakaway province, was being oppressed.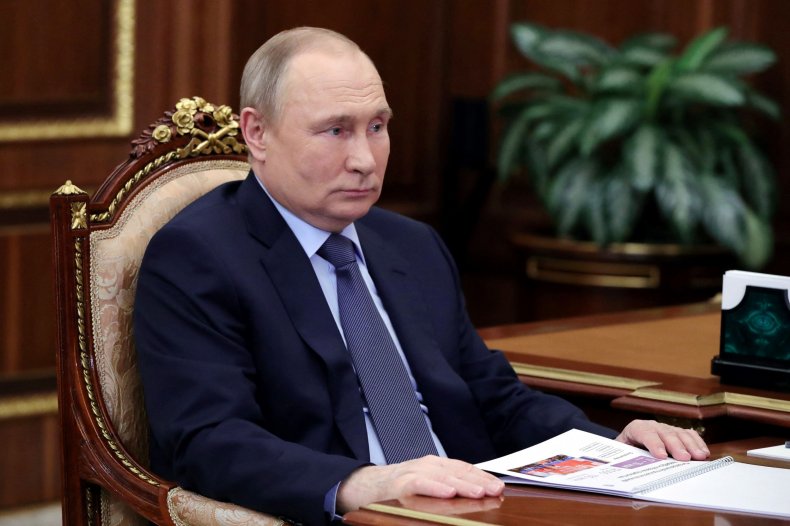 Minnekayev's comments resulted in Moldova's Foreign Ministry summoning Russia's ambassador to Moldova to express his "deep concern" over the remarks about Transnistria, Axios reported. A series of unidentified explosions in Transnistria that began on April 25 further stoked fears of an impending Russian invasion.
Ruslan Stefanchuk, speaker of Ukraine's parliament, the Verkhovna Rada, asked Grosu during their meeting if his country could provide Ukraine with six MiG-29 aircraft that Moldova has been trying to sell, but Grosu ruled out the possibility, TASS reported. However, Grosu wrote in a Wednesday Facebook message that Moldova will continue to provide humanitarian aid to Ukraine.
"Today's visit comes to reconfirm the solidarity of Moldova and the entire Moldovan people with our good Ukrainian neighbors," Grosu said in the Facebook post. "I reiterated that our country, since the beginning of the war, has strongly condemned the military aggression of the Russian Federation, and that we support Ukraine's territorial integrity."
Grosu wrote that since Putin began his attack on Ukraine on February 24, nearly a half-million refugees from Ukraine have crossed into the Republic of Moldova. He said about 100,000 refugees are in the country, with children making up about half of that estimate.
He also said that Moldova has provided about 1.2 million euros in humanitarian aid to regions in Ukraine and is preparing to send medical supplies.
"The Republic of Moldova will remain in solidarity with the just struggle of the Ukrainian people for freedom and territorial integrity and will continue to offer them all the necessary support," Grosu wrote.
Russia has not publicly indicated it would strike Moldova. Following Minnekayev's comments, Russian Deputy Foreign Minister Andrei Rudenko was asked on April 26 about Transnistria becoming part of the Ukrainian conflict.
"We would like to avoid such a scenario," Rudenko answered, according to the Russia state news agency Sputnik.
Newsweek reached out to Grosu for comment.