Moldova Shouldn't Fear Incapable Russia, NATO Chief Says
NATO's deputy secretary general has said Moldova should be less afraid of Russia, amid growing concerns over the security situation in the former Soviet republic.
Speaking to Romanian television channel Prima TV on Saturday, Mircea Geoană accused Russia of putting "enormous pressure" on the Republic of Moldova "on all fronts."
Tensions have been rising between Russia and Moldova in recent weeks. Moldovan President Maia Sandu alleged in February that Russia, with the help of individuals posing as anti-government protesters, was seeking to overthrow her government and stop her country from joining the European Union.
Sandu, an ally of Ukrainian President Volodymyr Zelensky, also accused Russian President Vladimir Putin of wanting to use Moldova in his war against Ukraine.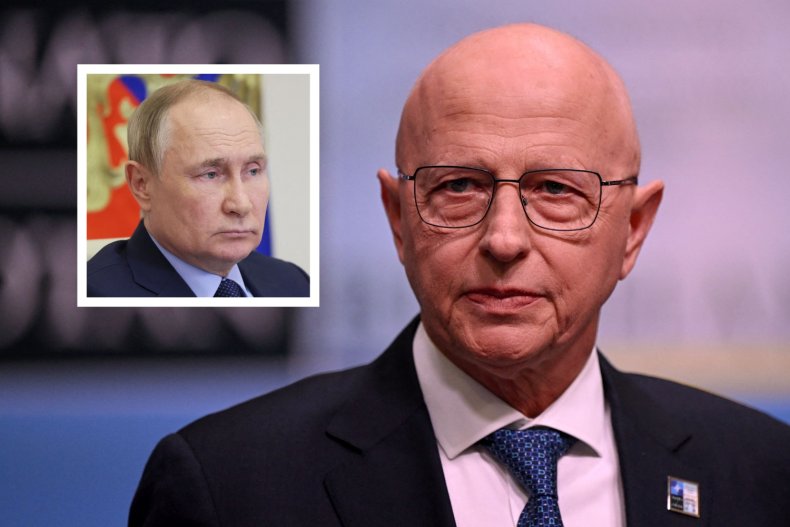 Moldova, a small Eastern European nation that shares a border with Ukraine, has Russian troops stationed in its breakaway region of Transnistria. The Kremlin has accused Ukraine of planning to stage a false flag attack as a pretext for Kyiv invading Transnistria.
"It's hybrid warfare at its best. It is not a hot war like in Ukraine, but it is a hybrid war at its maximum against the Republic of Moldova," Geoană said.
However, Geoană said he doesn't believe that there is a "military risk for the Republic of Moldova at this moment."
Moldova needs to be "less afraid of Russia because Russia could barely handle Ukraine," he added.
He also said last week that Moldova would not be "weak militarily" despite its neutral status, should Moscow attempt to launch an attack against the Eastern European country. Moldova received EU candidate status in June 2022.
"We must recognize the fact that the Republic of Moldova has, after the war in Transnistria, 30 years ago, a neutrality clause in its constitution," Geoană said. "So this must be respected."
He said Saturday that Moldova "has a very, very high profile now, in the Western world, including here at NATO."
"They have been partners with NATO for 30 years. We respect the fact that it is a neutral country. The Constitution of the Republic of Moldova says that it is a neutral country, but not an indifferent country for NATO," he added.
The Institute for the Study of War, a U.S. think tank, said in February that Putin "lacks the military capability" to attack Moldova, but said he is actively working to undermine it.
Russia's foreign ministry has dismissed the allegations as "completely unfounded and unsubstantiated."
Newsweek has reached out to Russia's foreign ministry for comment via email.
Do you have a tip on a world news story that Newsweek should be covering? Do you have a question about the Russia-Ukraine war? Let us know via worldnews@newsweek.com