Mom Hurt After Best Friend Stole Her Baby Name, Then Ghosted Her
Coming up with a name is a big part of welcoming a new baby into the world. Parents often contemplate and debate the name of their new arrival for months before the birth.
But what happens when someone close to you announces that they've chosen a baby name that you had your heart set on?
In a post on the London-based discussion site Mumsnet in January, one mom shared her upset at her sister-in-law and brother-in-law, who announced that their new baby would have the same name as her late daughter.
The Mumsnet user explained that her daughter had died two years before, and when she heard that her family members were planning on "stealing" the baby name, she was heartbroken.
Perceived 'name theft' is often a reason that many people keep their preferred baby names a secret until their child is born, to prevent both a copy-cat naming and any unwanted opinions about a new child's name before their birth.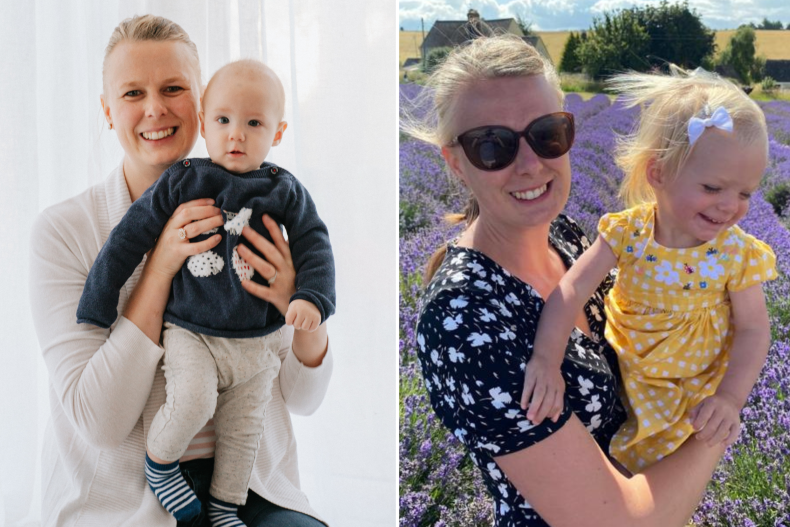 Karli Büchling, 36, from the U.K. is a mom and founder of Natal Comfort pregnancy pillows. She told Newsweek how she was hurt when her baby name was stolen by a friend.
Her preferred name—Liam—is now not the name of her child after her best friend gave the name to her child first.
"I guess it lost its magic," Büchling told Newsweek. "I saw my friend's list at her baby shower, a month before the birth. Liam wasn't on the list. I felt I could tell her some of the names on my list, so I did."
According to data from the Social Security Administration, the most popular boys' baby name in 2021 was Liam, while the girls' most popular name was Olivia.
When Büchling found out that her friend had given her son the name she had divulged in confidence, she was shocked.
"I felt quite hurt that my best friend couldn't just say, 'Hey, I loved this name and I really want to give it to my baby,'" she explained. "I would have felt so happy and excited, not offended at all. It just seemed so bizarre."
Far from the only person to be upset about a baby name, the topic frequently comes up on various online platforms including Reddit where thousands share opinions on the topic of stolen names.
"No one owns a baby name," wrote some commenters, while others have dragged people who have admitted to using a friend or family member's chosen name.
"There are millions of names out there," said one Reddit user. While others asked: "Why can't you just pick another name?"
Now, Büchling is not too worried about her name being used before her. "I wasn't set on this name to be honest," she said.
But after the incident, she and her best friend completely fell out.
"She ghosted me and hasn't spoken to me about any of what has happened or why," said the mom.
"Honestly, I just don't care about the name. I love the names we decided to give our kids and Liam wouldn't have suited my son. I think people should give each other more credit instead of turning something into something bigger than it really is."