Mom Praised for Giving Son's Dog Away to Ex-Wife While He Was Abroad
A woman who gave her son's dog to his ex-wife is being applauded online.
In a post to Reddit's Am I the A******? (AITA) forum on 26 September, user u/Narrow_Cold_4950 explained that her son had been leaving the border collie with her for weeks at a time while he worked or went on vacation with his new girlfriend.
As the dog was formerly a pet he shared with his ex-wife and their children, the poster decided to return the collie to its family.
However, this has caused a rift with her son, who has accused her of "giving away his pet."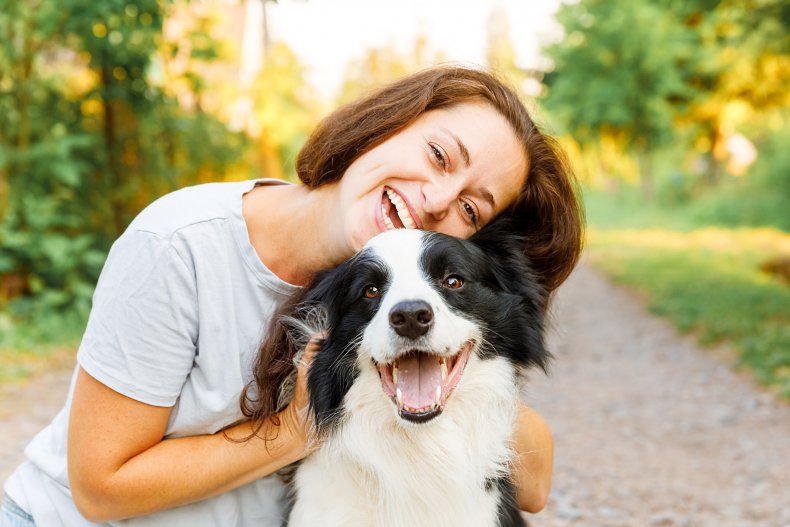 Pet Custody Deals and Law Changes
According to divorcenet.com, pets are considered personal property in the U.S., whichever state you live in. This means they can form part of a divorce settlement, but laws differ nationwide.
Although anti-cruelty laws have existed since the mid-1800s, companion animals have not always received the same protection as their "useful" counterparts, such as cows and horses.
With a YouGov poll finding that 86 percent of American pet owners consider their furry friend to be family, in recent years some states have acknowledged that a pet's value can not be so easily measured.
In 2018, California passed a bill regarding pet custody agreements. The criteria is designed to help judges decide what's best for the animal in divorce proceedings, with questions including "who feeds the pet?" and "who takes it to the vet?" Alaska was the first to enact such a law in 2016, followed by Illinois (2017), New York (2019) and New Hampshire (2019).
If a couple has children, judges usually opt to keep the pet in the same household, but who adopted the animal or can prove ownership is also a key factor.
If the pet was adopted by one partner prior to the relationship and they can prove it (for example, microchip or adoption records), the pet will most likely be placed with them.
If the animal was adopted as a couple and ownership is contested, then the issue may get taken to court.
'Irresponsible'
In her post, Narrow_Cold_4950 explained that her 25-year-old son "Carlos" had recently moved into her home. She said his wife kicked him out after catching him cheating with a coworker. The former couple share two children, aged three and two.
Her son works in a "fly-in, fly-out" camp job and is away for two weeks of the month. Although she doesn't agree with her son's infidelity, she allowed him to move home to save money on rent. However, she was not happy that he brought his dog along.
"My grandbabies love this dog. But he is trying to punish his ex for telling him to leave," she wrote.
"It is a beautiful border collie and it is the perfect dog for their home. Huge yard, lots of walking trails nearby, even an off leash park only a ten minute drive away. I live in an apartment downtown."
The poster tried to adapt to having the dog in her home, but eventually tired of her son's "irresponsible" behavior.
"He doesn't walk him much. He doesn't brush the dog. He is just holding on to the dog to lever his way into his ex's life," she said.
After he returned from two weeks at work and immediately left to go on vacation with his new girlfriend, the poster decided to call her daughter-in-law and see if she'd like the dog back.
"She almost cried with joy, packed up everything that belonged to the dog and took him over there. My grandchildren were ecstatic," she said.
However, her son was less enthused when he returned home and realized the dog had gone.
She continued: "My son just came home for three days before he has to leave for work and asked where his dog is. I told him the truth.
"He is calling me an a****** for giving away his pet. Also, because I said that if he tried to go get the dog and bring it back he was not welcome in my home."
Reddit users applauded the poster for returning the dog to its family, with the post receiving 8,500 upvotes and more than 800 comments.
User Pretty-Royal9021 criticized the son for "only thinking of himself" and "not you, not the dog, and not his kids."
"Good job, Grandma!" wrote cutelittlehellbeast. "He brought it into your home without asking you and he's literally never home to take care of it."
"She didn't give away a pet," agreed GlitterDoomsday. "She rehomed a pet after concluding the owner was neglectful."
While alien_overlord_1001 commented: "It was a means of punishment for his ex. You did the right thing - by the ex, and the dog."
Newsweek has reached out to u/Narrow_Cold_4950 for comment. We could not verify the details of the case.
If you have a similar family dilemma, let us know via life@newsweek.com. We can ask experts for advice, and your story could be featured on Newsweek.