Mom-to-Be Sparks Debate Over Whether She Should Keep Sex of Baby a Surprise
An expectant mom has sparked an age-old debate online after expressing doubts over her decision to keep the sex of the baby a surprise for when he or she is born.
Today, technology means that prospective parents can find out the sex of their child from as early as 20 weeks into pregnancy. However, some moms and dads still prefer to be kept on their toes and not find out.
It's a contentious approach, not least because studies suggest finding out the sex of a baby during pregnancy can actually improve the child's life chances.
A 2022 Cambridge University study concluded it was far better for parents to learn the sex of their child so that treatment plans could be tailored towards ensuring the best outcome for the child.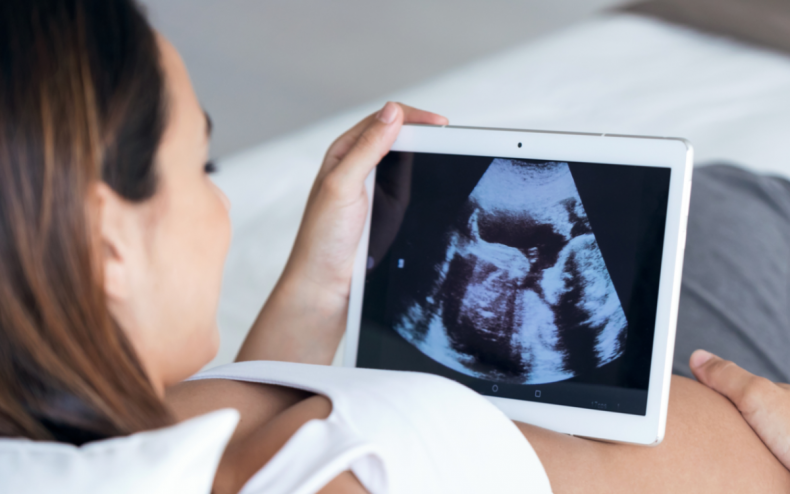 They noted, for example, that male baby pregnancies often result in more complications, possibly due to the fact they grow faster in the womb and require more nutrients and oxygen through the placenta.
"Some conditions of pregnancy such as pre-eclampsia and fetal growth restriction can be more prevalent in women that carry male babies than females," Dr. Amanda Sferruzzi-Perri, lead researcher on the study, explained.
"It might be that a woman who has a male baby might need to adopt different lifestyle conditions, than a woman that is carrying a female."
Despite this, many parents continue to press forward with plans to keep the baby's gender a surprise - including one mom posting to Mumsnet. Although in this instance, it would appear the prospective parent was starting to have doubts.
Writing under the handle CJones11, she explained she is pregnant with her second child. "I found out the sex of my first because I was hoping for a boy and had no patience," she wrote. "This time around, I thought I wanted a surprise."
She explained that "a huge reason" why is because she knows it will "disappoint someone" as her son "really wants a brother" while her family are "really wanting a girl."
"I'm thinking if it's a surprise they won't care once they are here," she explained.
Despite this, she admitted she has found herself "looking for clues on the scan" and "asking others for their opinion" all of which has prompted her to wonder whether she is making a mistake by keeping it as a surprise.
"What are the benefits of not finding out?" she asked. "How did you feel when your baby was born or was it hard to find neutrals?"
Fellow parents were quick to respond - but their answers varied wildly.
NatMoz said it was worth it for "The magical moment of my husband telling me I had a girl after waking up from C-section when I thought all along I was having a boy is something I'll never forget."
Coco9910 had a different experience. "We planned to not find out with our first but as we got towards 20 weeks we both started to get curious and we couldn't say why we weren't finding out," they wrote. "In the end we said it was going to be an amazing experience when the baby is born so we decided to find out."
Youcancallmeirrelevant as of a similar mind, recalling: "We found out at 20 weeks with my first, and honestly it was much more of a surprise than it would have been after labor."
PuttingDownRoots knew the sex of their first child but not the second. "I didn't find it much of a surprise to be honest, it was always going to be either a boy or a girl," they wrote. "The greatest surprises have been discovering their personalities."
However, another parent, posting as Campolini, who had experienced both felt the opposite. "The surprise was FAR better," they said. "Yeah being 'prepared' was alright but I loved going shopping after and getting all the gifts afterwards was just lovely. If I had a third I would have a surprise no questions asked."
KangarooKenny, meanwhile, offered a slightly different take, writing: "I didn't find out with mine as not knowing was what got me through labor!"
Newsweek has contacted CJones11 for comment.
If you have a similar family dilemma, let us know via life@newsweek.com. We can ask experts for advice, and your story could be featured on Newsweek.