Family of Stephen Smith Want Body Exhumed in Light of Murdaugh Conviction
A mom who has always alleged her son was murdered is raising money to try to have his body exhumed for an independent autopsy.
The mysterious death of teenager Stephen Smith has received renewed public attention in the wake of the double-murder conviction of prominent lawyer Alex Murdaugh, 54, who killed his wife Maggie, 52, and son Paul in 2021.
Victim Paul Murdaugh, 22, had himself been implicated in the death of his 19-year-old friend Mallory Beach, who was killed in a horrific boating accident; he was due to stand trial for boating under the influence when he died at the hands of his father.
Now attention is turning to another untimely death of a young friend of the powerful South Carolina family.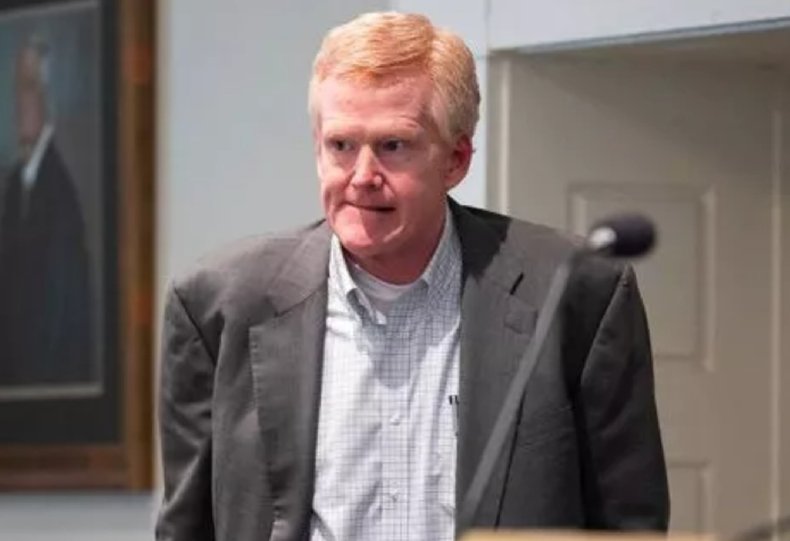 Smith, a gay 19-year-old nursing student who was found dead in Sandy Run Road in Hampton County in 2015, had reportedly been close friends with Alex Murdaugh's surviving older son, Buster Murdaugh. Highway Patrol files relating to interviews taken during the investigation into Smith's death are said to contain allegations from 10 out of 18 sources suggesting that Buster Murdaugh should be questioned, with some alleging that the pair were in a relationship, according to ABC 4.
Nevertheless, allegations about Buster Murdaugh's connection with the victim remain unfounded rumors, with officials so far refusing to be drawn on the claims. Buster Murdaugh, who supported his father during the murder trial, hasn't made a public comment about the death of Smith.
Smith's death was officially ruled as a hit-and-run tragedy at the time, and no arrests or charges were ever brought against anyone. But in June 2021, the South Carolina Law Enforcement Division (SLED) reopened the case after agents who had been investigating the Murdaugh murders reportedly uncovered unspecified new information.
And now Smith's mother, Sandy Smith, is hoping to find out more with a bid to exhume her son's body to ensure that any autopsy is "independent" and "unbiased." She had always claimed she believed her son had been murdered and reportedly fears a cover-up.
Independent Autopsy
The grieving mom, who has set up a GoFundMe page, wrote: "We feel it's critical to seek a new goal - an independent exhumation and autopsy - and we're launching Justice for Stephen N. Smith with that immediate goal in mind. While the state can elect and fund an exhumation and new autopsy, it is our understanding that it would be carried out at MUSC [Medical University of South Carolina], where his death was initially classified as hit-and-run despite no evidence to support it.
"We need a new, unbiased look at his body and an accurate determination of his cause of death based on facts. There was no debris in the road, and his injuries were not consistent with a hit-and-run.
"We have learned that an independent autopsy will be approximately $7,000. In addition, a private medical examiner must be present from the start of the exhumation through the examination period at a cost of approximately $750 per hour. It is a huge expense, but we are hoping that with your support we can make this happen and finally get the answers we need."
She set up the fundraiser a week ago in the hope of receiving $15,000 in donations. But by Friday morning, the fund had far surpassed that goal and stood at $43,345. On Thursday, Sandy Smith posted an update to say how "very grateful" she was to everyone who had donated. "Thank you for not allowing Stephen's story to be swept under a rug," she added. "We will pursue the exhumation immediately and provide updates along the way."
Newsweek has reached out to Sandy Smith for further information and comment.
Meanwhile, SLED is also investigating another death linked to the Murdaugh family by reopening the case of the family's housekeeper, Gloria Satterfield. The 57-year-old died after suffering severe injuries at the Murdaughs' Moselle home in 2018.
Her death had initially been dismissed as a tragic accident amid claims she fell down some steps outside the house. But now authorities have announced they have permission from Satterfield's family to exhume her body for forensic testing.
Alex Murdaugh, who is currently serving two life sentences, is still facing a slew of fraud charges after being accused of stealing millions from his clients. He is also accused of stealing from Satterfield's family by keeping $3.4 million that should have gone to her relatives after her death at his home.