Alex Murdaugh Jury Deals Swift Blow With Guilty Verdict
After six weeks of trial, former South Carolina lawyer Alex Murdaugh was convicted of murdering his wife and son, as the 11-person jury reached a verdict in less than three hours.
Murdaugh, 54, scion of a powerful family of lawyers in the state's Lowcountry, was found guilty of two counts of first-degree murder in the deaths of his wife and son, Margaret "Maggie" Murdaugh, 52, and Paul Murdaugh, 22. The pair were found shot dead on June 7, 2021, near the dog kennels at the family's hunting estate in Colleton County, South Carolina.
He was also found guilty of two counts of possession of a weapon during the commission of a violent crime. Murdaugh showed little emotion when the verdicts were read. Prosecutors have indicated they will seek life in prison without the possibility of parole for the murders, sparing him the death penalty.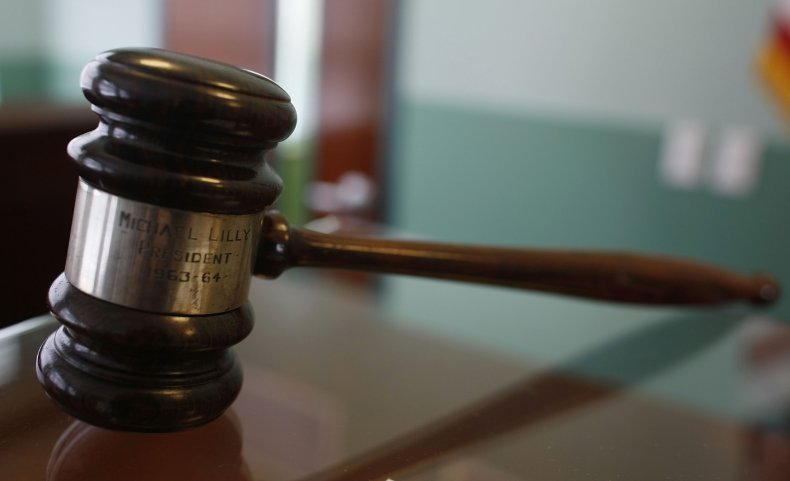 Prosecutors argued that Murdaugh committed the murders to distract from his past financial crimes. While self-testifying, the disgraced ex-attorney admitted to stealing millions of dollars from his law firm and clients.
Murdaugh also testified that he previously lied to law enforcement when he told officers that he was not near the dog kennels the night of his wife and son's murders. A Snapchat video taken by Paul Murdaugh that same night also showed that his father had changed clothes between discovering the dead bodies and when police arrived on the scene. While on trial, Murdaugh said that his opioid addiction was the reason he lied to law enforcement during his alibi.
Murdaugh also admitted while on trial that he had touched both bodies before police arrived at the crime scene. According to his testimony, Alex Murdaugh had attempted to turn Paul over, who was lying facedown on the ground. He also claimed to have touched his wife, Maggie, but couldn't specify where.
Creighton Waters, prosecutor in Murdaugh's case, told the jury in his closing arguments on Wednesday, "Don't let him fool you too."
"This defendant, on the other hand, has fooled everyone—everyone who thought they were close to him, everyone who thought they knew who he is—he has fooled them all," Waters said. "And he fooled Maggie and Paul too and they paid for it with their lives. Don't let him fool you too."
Investigators in the case also relied heavily on telephone calls, texts and videos in their questioning of Murdaugh, due to the lack of physical evidence. The New York Times reported that no blood was found on the shirt Murdaugh was wearing when police arrived to the scene, and the DNA of an unknown man was found under his fingernails.
The family-owned rifle that investigators said was used to kill Maggie Murdaugh and the shotgun used to kill Paul Murdaugh were never found.
Newsweek has reached out to Murdaugh's lawyers for comment.