Alex Murdaugh Trial Hears Closing Argument: 'Don't Let Him Fool You Too'
A video of lead prosecutor Creighton Waters' closing remarks to jury members in the trial of Alex Murdaugh has begun to circulate on social media.
Alex Murdaugh, 54, is accused of killing his wife and son. Margaret "Maggie" Murdaugh, 52, and their son Paul Murdaugh, 22, were found shot dead on June 7, 2021.
In the summer of last year, he was charged with two counts of first-degree murder and two counts of possession of a weapon during the commission of a violent crime. He has pleaded not guilty to these charges.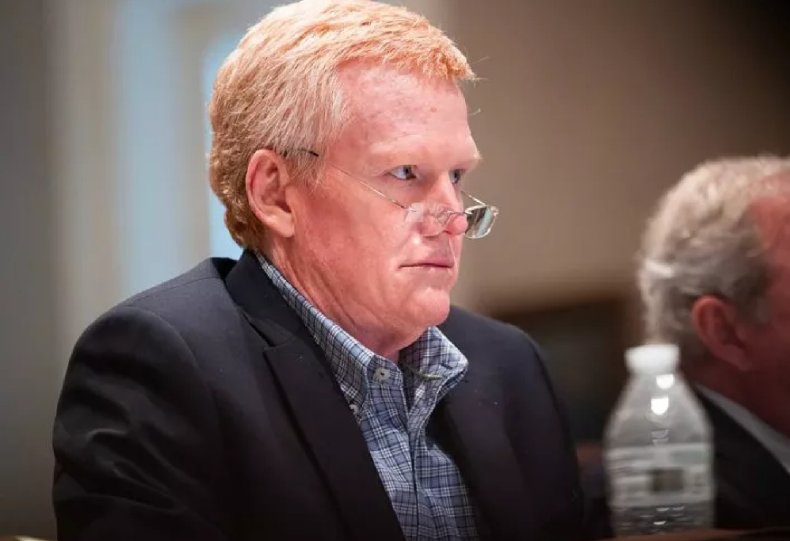 According to police, Alex Murdaugh found the body of his wife and son at their hunting estate in Colleton County, South Carolina. He told the police that he found their bodies near the dog kennels at the property and that they were covered in blood.
Waters, who was previously criticized on social media for his strategy when questioning Alex Murdaugh when he took the stand, has now been praised online for his closing words to the jury.
He said that Alex Murdaugh—who had admitted to lying during his testimony—had successfully fooled people in the past. The prosecutor called on the jury to give him a guilty verdict.
While taking the stand, Alex Murdaugh had admitted that his initial alibi to the police was a lie.
He had said that he didn't see Paul or Maggie after the family had dinner together but testimony from a cellphone forensics expert and records from his phone revealed what appeared to be Murdaugh speaking with Paul shortly before the killings.
Murdaugh said his opioid addiction was the reason for his dishonesty with the police as the drugs made him paranoid.
He said after speaking with Paul and Maggie at the dog kennel, he returned to the house to lie down. That was when the shootings happened.
During his closing argument, Waters said: "Maggie and Paul deserve a voice, they need a voice because they can no longer speak.
"This has been a tough job but the system depends on people who take that oath as jurors and are willing to honor that oath and make that tough decision.
"To vindicate these victims, to vindicate Maggie and Paul, who were cut down in the prime of their lives."
Waters then began showing the jurors photos and evidence that had been important to the trial, stating, "This is what he did."
He continued: "This defendant, on the other hand, has fooled everyone—everyone who thought they were close to him, everyone who thought they knew who he is—he has fooled them all.
"And he fooled Maggie and Paul too and they paid for it with their lives. Don't let him fool you too."
Newsweek has contacted Alex Murdaugh's lawyer for comment.