All the 'Money Heist' Characters Who Die in Season 5, Part 1
La Casa de Papel (aka Money Heist) has now released the first part of its fifth and final season onto Netflix, and the show is just as high-octane as ever.
It is also as unafraid to kill off major characters. Previous seasons saw fan favorite characters like Nairobi (played by Alba Flores), Oslo (Roberto García) and Berlin (Pedro Alonso) lose their lives, and Season 5 also sees other members of the gang die.
The first part of the season also puts a big question mark over a major enemy of the crew. Though he seems to be pretty dead at the end of the first half of Money Heist Part 5, it is also the sort of show that loves to trick us into thinking that characters have died when they have not.
That aside, here is everyone who seems to be dead by the end of La Casa de Papel's latest episodes.
Who dies in Money Heist Season 5, Part 1?
Tokyo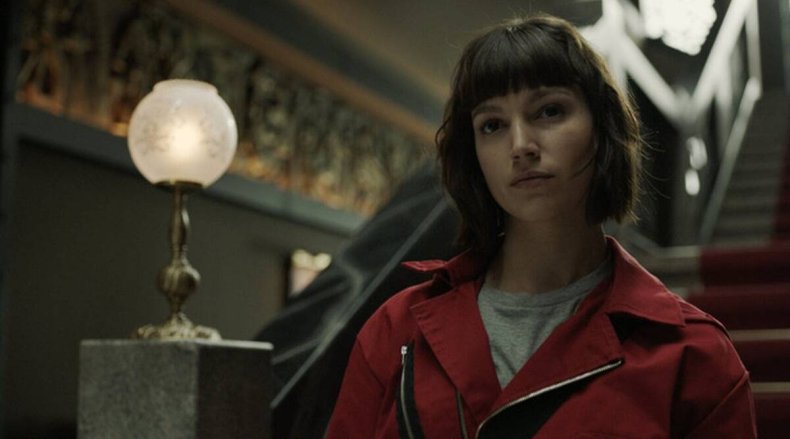 Money Heist really proves it is not playing around by seemingly killing its main character off. After five seasons of being our main (albeit unreliable) narrator, and surviving multiple attempts on her life, Tokyo (Úrsula Corberó) loses her life.
That is not, however, before showing a Rasputin-level of unwillingness to die – and taking a whole lot of military men out.
Tokyo's death comes as the gang decides to split up in the Bank of Spain. Tokyo, Manila (Belén Cuesta) and Denver (Jaime Lorente) wind up together, but Tokyo ends up with bullets in her arms in legs when she tries to keep the trio safe.
When the only way to get away from the military is to get in a dumb waiter, Manila and Denver leave her behind. Facing certain death, she tries to take out as many enemies at once, first by shooting them. Then, we she finally seems to have been shot down, the authorities realised she was lying on four grenades that take them all out.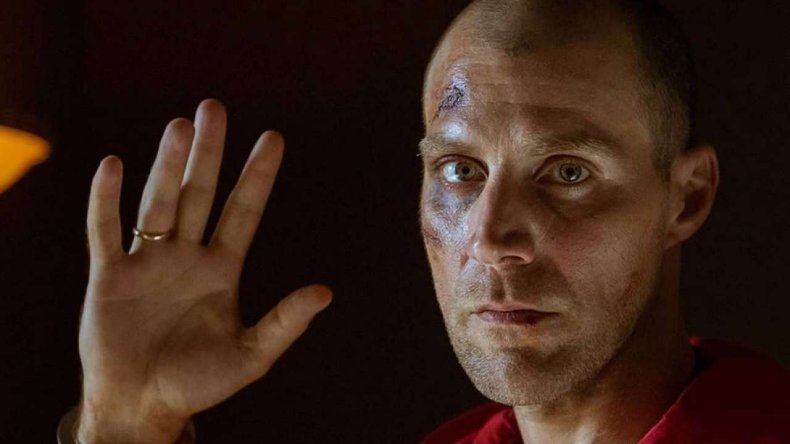 The head of security at the Bank of Spain (José Manuel Poga) has a narrow escape at the end of Season 4 after being knocked out by the crew while they were out for revenge for Nairobi.
It is Season 5, however, when he finally meets his end. It is Gandía who turns over Tokyo's body to find the grenades, and he who received the full brunt of the explosion. This helps bring meaning to Tokyo's death – she had been the closest to Nairobi, so it is only fitting she is the one who takes out her killer.
Arturo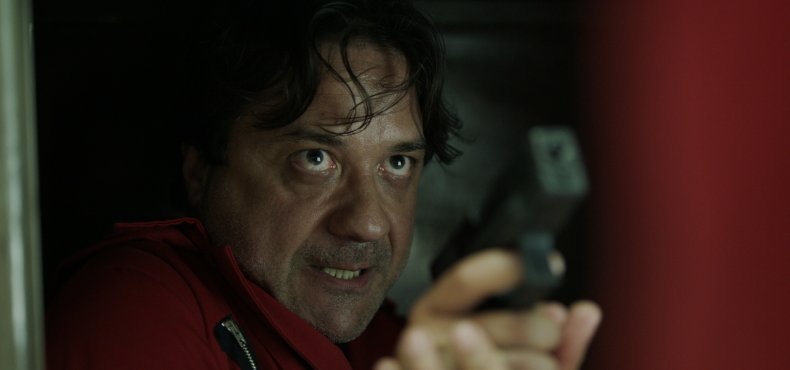 Many Money Heist fans got their wish in the most recent episodes after Bank of Spain director Arturo Román (Enrique Arce) met his death at the hands of his former lover and secretary Stockholm (Esther Acebo). She shot him multiple times, and he was declared dead.
However, Stockholm instantly felt guilty and was able to bring him back from the dead via a defibrillator. At the end of the first part of the season, he remains in critical condition, so it remains to be seen whether he will die twice.
All episodes of Money Heist so far are streaming on Netflix; Season 5 Part 2 arrives on December 3.