Monitor: Three Assyrian Hostages Executed by ISIS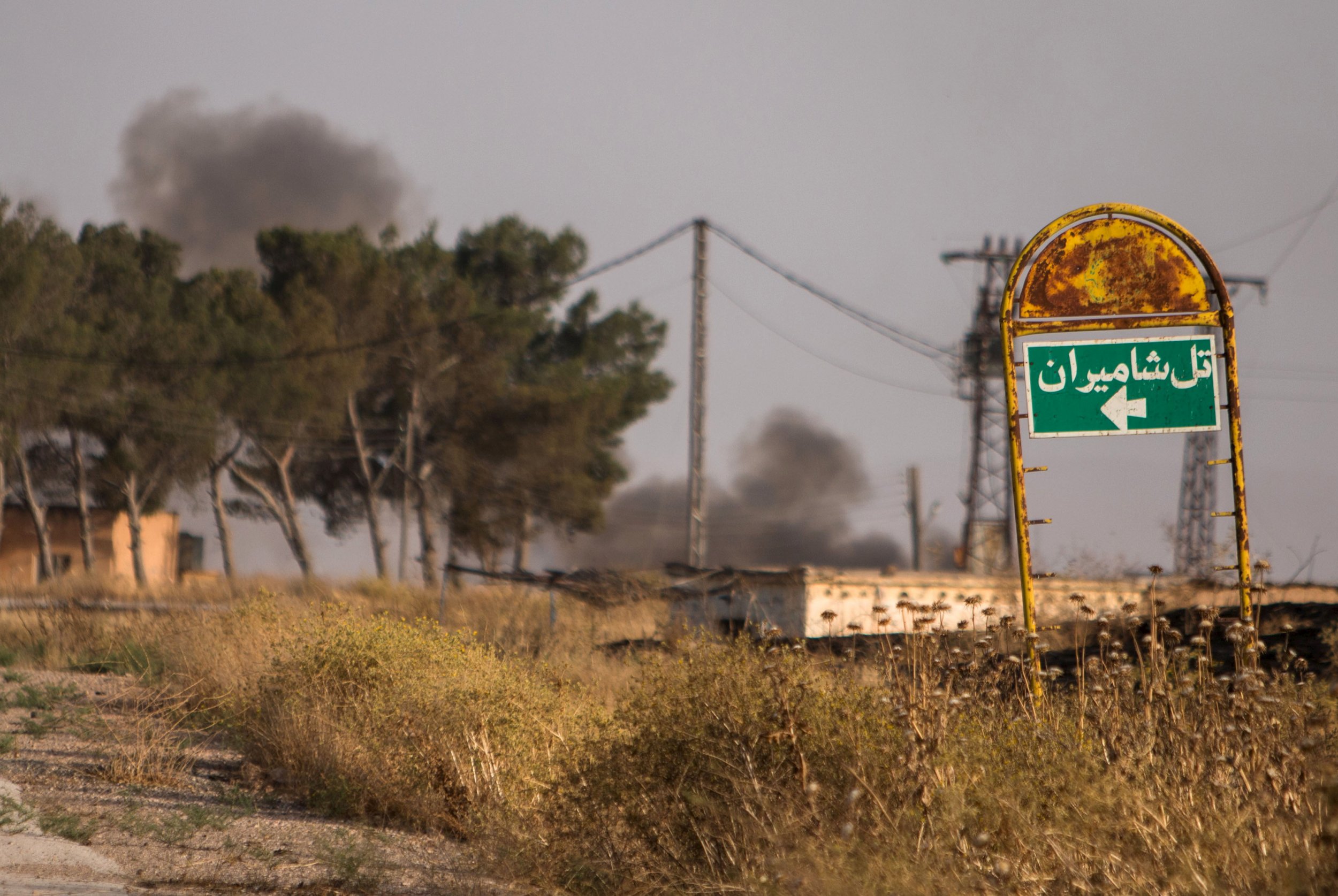 Three Assyrian hostages have been executed by the Islamic State, according to the monitoring organization A Demand For Action.
The three men executed were not identified by the the Islamic State, also known as ISIS, or the monitoring group, which focuses on protection for Assyrians, Chaldeans and Syriacs. The hostages appeared in an execution video made public by ISIS online, a standard practice for the extremist group.
The men were kidnapped by ISIS in February, when members of the militant group stormed the Tell Tamer area in Syria. At the time, women and children were separated from men, who were taken to the And al-Aziz mountains.
The Assyrian Church of the East attempted to negotiate for the Assyrians release. In February, a Demand for Action's founder Nuri Kino made calls to the villagers, but ISIS militants answered their phones.
"[ISIS] told us that we should not call any longer since we cannot do anything about their situation," Kino told Newsweek in February.
Some of the Assyrians taken hostage by ISIS have been released. The group allowed 17 men and two women to go free in Tal Goran, Syria in March for unspecified reasons. The terrorist group has asked for over $10 million for the additional hostages, whose number exceeds 150.
ISIS systematically targets those who practice religions outside of the group's extremely radical interpretation of Islam, including Egyptian Coptics, Assyrians and Yazidis. When the group took the Assyrians hostage, members also burned one of their churches. In a propaganda video, ISIS claimed that one of their Assyrian hostages converted to Islam from Christianity.
"We condemn this latest act of barbarism in the strongest possible terms. The systematic ethno-religious cleansing of Assyrians, Syriacs and Chaldeans continues. They are helpless. They are children. They are women. They are somebody's father and brother," a spokeswoman for A Demand for Action said in a statement.
"We plea and beg of the international community to intervene immediately. We have been driven out of our ancestral lands. We have been killed and crucified. The international community must act now to save lives of others kidnapped," she added.
A previous version of this story incorrectly noted the negotiating party on behalf of the Assyrians held hostage. The Assyrian Church of the East carried out these negotiations, not A Demand for Action.