Monkeypox Case Suspected in Israel, the 13th Country to Be Affected
Israel reported on Friday its first suspected case of the monkeypox virus at Tel Aviv hospital where a man who reportedly came back from a trip to Western Europe was hospitalized.
Ichilov Hospital said that the man showed symptoms of the disease, but his condition is currently not life threatening, and he is being monitored while quarantining, Haaretz reported.
Monkeypox is a rare disease related to smallpox and is found in parts of Central and West Africa. Humans can get the virus through broken skin, the respiratory tract, or mucous membranes such as the eyes, nose or mouth.
The Centers for Disease Control and Prevention (CDC) said that monkeypox begins with fever, headache, muscle aches, swollen lymph nodes and exhaustion. After a few days, patients begin to see lesions and a rash.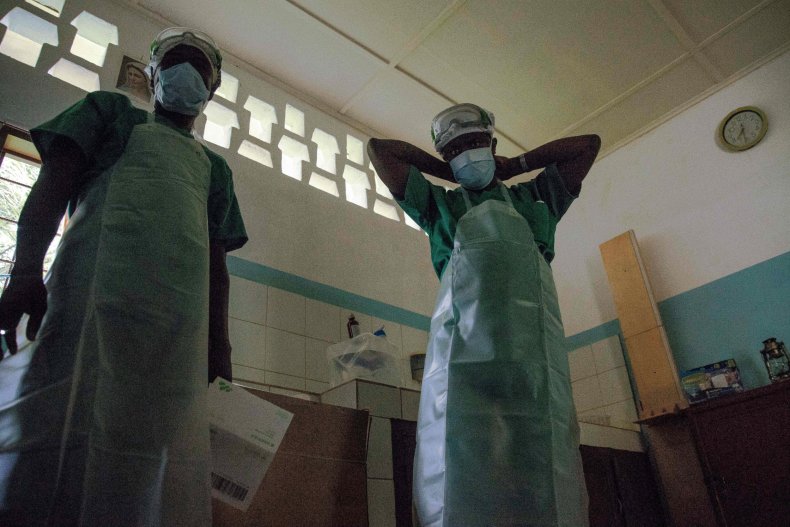 The Israeli Health Ministry said on Thursday that it is taking measures to protect against a potential outbreak across Israel and ordered health care providers to be aware of any cases showing symptoms of the disease, The Times of Israel reported.
Meanwhile, the World Health Organization office in the Democratic Republic of Congo said on Friday that there has been at least 1,284 suspected cases of monkeypox and 58 deaths reported in Congo since the beginning of 2022 up until May 8. This number recently increased as more cases are reported in North America and Europe.
As of Friday afternoon, countries affected include Spain, Portugal, Canada, Belgium, Italy, Australia, Germany, France, Sweden, U.S., the Netherlands and the U.K., according to a team of researchers who are tracking cases as they work with data initiative Global.Health.
The U.S. confirmed its first case of monkeypox in Massachusetts with the possibility that it is linked to the outbreak in Canada. The Massachusetts Department of Public Health said that the case "poses no risk to the public, and the individual is hospitalized and in good condition."
The U.S. ordered $119 million worth of doses of Jynneos vaccines that protect against monkeypox after the news of the U.K. outbreak and the Massachusetts case that was reported. The Jynneos vaccine is used to protect against smallpox as well.
Meanwhile, Canada confirmed on Thursday its first two cases as its public health agency said that it had been working "to investigate potential exposure and contacts of a case of monkeypox recently identified in the United States."
Individuals get monkeypox through animal-to-human movement which happens through a scratch, bite, preparing meat, or direct contact with bodily fluids.
However, the disease is not easily spread from one person to another as it requires close contact with an infected person. Human-to-human transmission occurs through respiratory droplets during prolonged face-to-face contact.
Update 5/20/2022 at 5:10 p.m.: The story has been updated to include additional information.
Newsweek reached out to the Israeli Health Ministry for comments.