Baby Under 2 Months Contracts Monkeypox in Florida
A baby under two months old has become the youngest patient with monkeypox recorded in Florida so far.
The infant was experiencing a rash and cellulitis that had been present for five days, and was taken to hospital, where the child tested positive for monkeypox, according to an article describing the case on the Centers for Disease Control and Prevention's (CDC) website.
Monkeypox, a viral infection usually only found in West Africa, has seen an outbreak amounting to 62,406 cases worldwide, 23,893 of which are in the U.S.
It is spread by skin-to-skin or skin-to-material contact, which includes, but is not limited to, sexual contact. A large proportion of initial infections were contracted by men who have sex with men, but anyone of any age can catch it via close contact, including hugging, kissing, and prolonged face-to-face contact.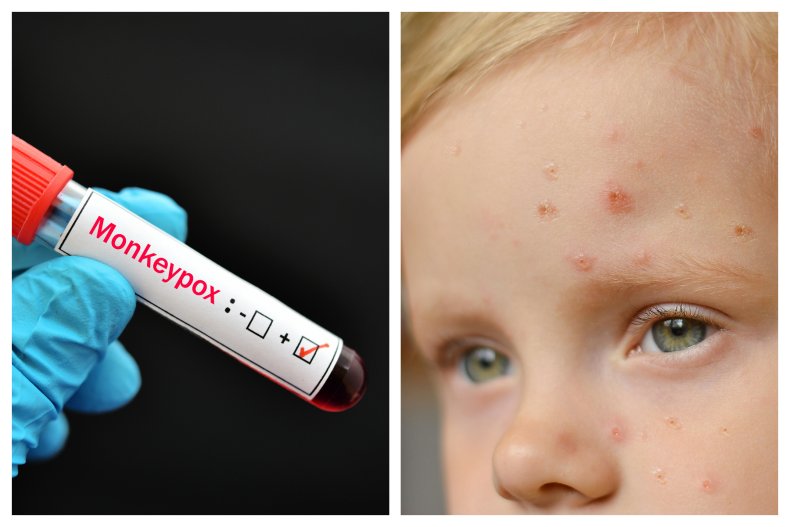 There are two major variants, Clade I and Clade II, which were respectively known as the Congo Basin and West African clades, with a third potentially having been discovered earlier this year. Clade II has two-sub strains, Clade IIa and Clade IIb, with Clade IIb being responsible for the worldwide outbreak. According to the World Health Organization, Clade II has a low mortality rate of one in 100, while Clade I is more deadly, with a rate of one in 10.
The Florida Department of Health was notified of the monkeypox case affecting the infant in August. It marked the 27th confirmed case of monkeypox in children aged under 15 years old during the current U.S. outbreak, according to the CDC article. Over 100 children in other countries have also been infected with the disease.
This particular infant had no history of travel, no history of acute infections in the three weeks preceding rash onset, no known immunocompromising conditions, did not attend a child care facility, and had no caregivers outside the home.
Symptoms of monkeypox include a characteristic pustulous rash, a fever, chills, exhaustion, and muscle aches. Children may be more at risk of suffering more severely from the disease, according to the CDC, especially if suffering from immunocompromising conditions or certain skin conditions such as eczema.
Several of the infant's four caregivers had a large degree of skin-to-skin contact: young children often breastfeed for at least six months after birth. One of the infant's caregivers also tested positive for monkeypox.
"In this case, contact tracing and postexposure prophylaxis vaccination of close contacts of the affected infant might have prevented further transmission to household members. Clinicians should consider monkeypox infection as a differential diagnosis in pediatric patients with pustular or vesicular rashes and be aware of the possibility for household transmission to pediatric patients, particularly if the children meet epidemiologic exposure criteria for diagnosis of monkeypox," the CDC article said.
The infant has now fully recovered.