A monkeypox patient has died in Belgium, according to health authorities in the country, marking what appears to be the third death of a monkeypox patient in Europe.
This year's unprecedented monkeypox outbreak has seen more than 51,000 confirmed cases worldwide, per the U.S. Centers for Disease Control and Prevention (CDC).
Although it's occurred in humans for decades, the virus has rarely until this year spread outside of Central and West Africa where it is endemic.
Despite the tens of thousands of cases, monkeypox deaths have remained rare. Not including the death in Belgium, 16 fatalities had been reported globally this year—nine of which had occurred within Africa, CDC data shows.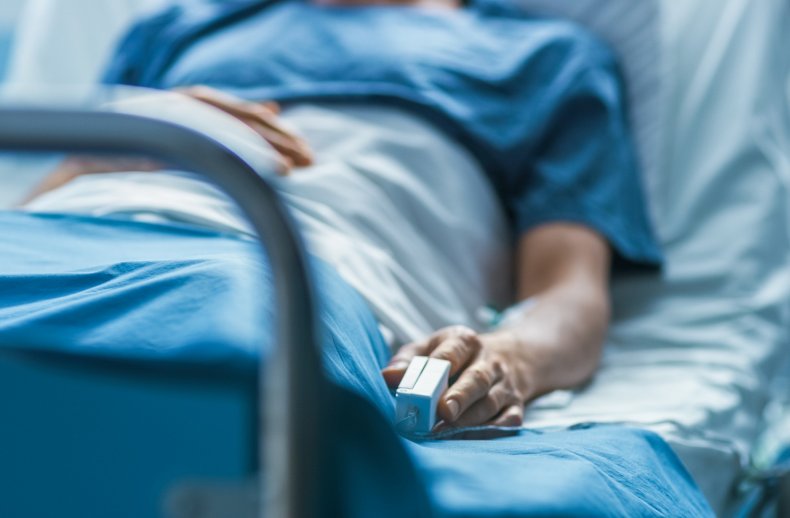 Previously, the only known deaths to occur within Europe were two that were reported from Spain. However, in an epidemiological update posted by Belgium's Sciensano public health institute on August 30, it was announced that one fatality had occurred there.
"To date, one death has been reported in a person with underlying health problems," the update read, translated from Dutch. The underlying health problems were not specified.
The death occurred amongst a total of 706 confirmed cases of monkeypox in the country up to August 29—699 of which had occurred in males.
Sciensano also reported that sexual contact was the suspected source of transmission in 92 percent of cases based on current data—though health experts have stressed throughout this year's outbreak that anyone can catch monkeypox through close, not necessarily sexual, contact. This includes contact with skin lesions or contact with objects that have been used by people with the virus. Monkeypox can also be spread through prolonged face-to-face contact.
The disease causes symptoms including a body rash, fever and aches.
According to the CDC, young children under the age of eight, individuals who are pregnant or immunocompromised, and people with a history of skin conditions like atopic dermatitis or eczema may be at especially increased risk of severe outcomes from monkeypox.
Belgium's first reported monkeypox death came on the same day that Texas reported what is thought to have been the first death of a person diagnosed with the virus in the United States.
On Tuesday, the Texas Department of State Health Services (DSHS) reported the death of an adult resident of Harris County who had monkeypox and was described as severely immunocompromised. The role that monkeypox may have played in the death is currently under investigation.
"Monkeypox is a serious disease, particularly for those with weakened immune systems," said Dr. John Hellerstedt, DSHS Commissioner, in a press release. "We continue to urge people to seek treatment if they have been exposed to monkeypox or have symptoms consistent with the disease."
Uncommon Knowledge
Newsweek is committed to challenging conventional wisdom and finding connections in the search for common ground.
Newsweek is committed to challenging conventional wisdom and finding connections in the search for common ground.